Bhima Koregaon violence: Dalit intellectuals dismiss Maharashtra Police's claims of instigation by radical Left
The base of all the press statements made by the Maharashtra Police is that these 'Maoists and Maoist-sympathisers' instigated Dalits to riot at Bhima Koregaon, through their anti-State songs at Elgar Parishad, a programme organised by individuals and organisations in Pune on 31 December, 2017, a day before commemoration of Shourya Divas at Bhima Koregaon.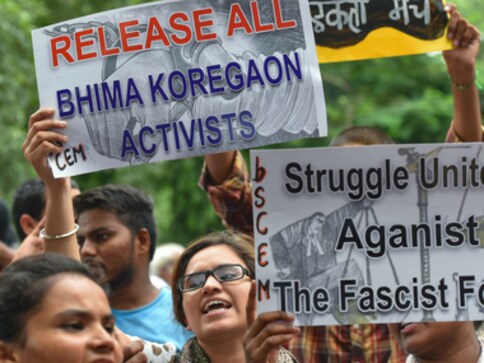 On 30 August, the Maharashtra Police released letters which allegedly established links between activists who've been arrested in June and Maoists. Only a trial will be able to establish the veracity of these letters and the alleged guilt. But the base of all the press statements made by the Maharashtra Police is that these 'Maoists and Maoist-sympathisers' instigated Dalits to riot at Bhima Koregaon through their anti-State songs at Elgar Parishad, a programme organised by individuals and organisations in Pune on 31 December, 2017, a day before commemoration of Shourya Divas at Bhima Koregaon.
The allegation of instigation was initially made by right-wing organisations and reports in the media. For example, a report in The Times of India stated how "urban Naxal cadre may be behind the Dalit agitation that led to Maharashtra bandh." On the one hand, the report stated that an officer anonymously informed the newspaper that the police accessed reports which establish that "the entire Bhima Koregaon episode was planned, executed and fanned across the state by leaders of Naxal front organisations", while on the other the officers the newspaper spoke with dismissed such claims.
Tushar Damgude, a right-wing activist based in Pune, filed an FIR on 8 January alleging that the Bhima Koregaon attacks were instigating by anti-State songs sung by Kabir Kala Manch activists such as Sagar Gorkhe, Harshali Potdar, Sudhir Dhawale and others at the Elgar Parishad.
Damgude alleged that "the banned Maoist organisation (CPI) have strong organisational role to boost and implicate strong Maoist thoughts in depressed classes, and misdirect and misguide them towards unconstitutional violence activities". Members of Kabir Kala Manch say that they've been questioned but none of them have been arrested. They don't want to interact with the media further since they feel there is a conscious attempt to misrepresent them.
Filmmaker Somnath Waghmare, who has made a documentary on Bhima Koregaon, said the Ambedkarite community in Maharashtra has kept a distance from the radical Left since 1974, when the Dalit Panthers split. "Namdeo Dhasal and Raja Dhale split on this question. Since the 1970s, there has been constant disagreement and resistance to such outfits as it was felt by the Dalit community that these groups never addressed the problem of caste. Almost all their leaders were from privileged castes and reduced the question of caste to 'identity politics'. The distrust was immense and only grew over the years."
He recalled going to Vijay Stambh as a child and mentioned how stories of the struggle of Bhima Koregaon are spoken about in family circles. He doesn't recollect any major conversation happening around this until the attacks in January. "While Elgar Parishad had a mixture of Left, socialist, progressive, Ambedkarite groups coming together, it somehow has reduced to what the police is calling it now."  Jignesh Mevani, MLA of Vadgam constituency, believes that the speakers and organisers of Elgar Parishad are being targeted because they spoke up against the attitude of the ruling government against Dalits across the country.
Dalit writer Urmila Pawar laughed off the police's claim that the community is being instigated by Maoists. "While individuals are free to believe in any political thought process, this state is where our leader Dr BR Ambedkar was born. No doubt that he is a national leader, but the majority of his following is from the Dalit community in Maharashtra. We call ourselves Buddhist Ambedkarite because we believe in constitutional and democratic methods. We are an ideologically-inclined, educated community and this is not recent, this has been the case for decades." She said she finds the notion of 'instigating Dalits to attack' hard to believe. "Even if you approach working class Dalits, a majority of them will speak about constitutional values. In the field of education, the Dalit community has progressed more than others in the state."
"Why would we look up to others who articulate a politics contradictory to ours?" asked Sneha Magar, member of Ambedkar Student Association, Tata Institute of Social Sciences.
"Yearly celebrations such as Bhima Koregaon are models of positive assertion for us. We've been celebrating it for years. People visit the monument throughout the year because it is a way for us to connect to our history.
Dismissing the versions of the state government and Maharashtra Police, who said efforts funded by Naxal organisations have gone into generating a mass for the 1 January celebration, Shaymala S*, an IT professional said, "We don't need to be 'mobilised' to visit Bhima Koregaon. The planning for the 200th year of this celebration started more than a decade ago". She mentioned how there have been discussions in her family for years on visiting Bhima Koregaon in 2018. "The anticipation only grew as 2018 approached. Like every year, multiple events are organised during the week leading up to Shourya Divas around the monument and across the state. This year, the celebrations were even more widespread and grand."
PHD student Digambar Surlata described the Elgar Parishad meeting. "This was a programme organised by 250 individuals and organisations. They called themselves a front to oppose fascist forces and it saw the participation of individuals such as Jignesh Mevani, Radhika Vemula, Prakash Ambedkar and Umar Khalid. It was attended by around 5,000 individuals." He thinks the routine antagonism that these individuals attract from the right-wing may have been the reason why Elgar Parishad was in the spotlight.
Surlata makes clear his displeasure on how no-one mentioned the numerous other rallies and meetings which were organized. "Most other rallies were just to commemorate Shourya Divas, which happens every year. The All India Backward and Minority Communities Employees Federation (BAMCEF) took out a rally which saw a crowd of more than one lakh. Other such local Ambedkarite organisations had similar programmes in and around Pune. The media covers only what it wants to. Elgar Parishad had the clichés they were looking for, and the others didn't."
Vaibhav Chaya, a resident of Pune who has been helping arrested youth said that even before Shourya Divas, for close to a week, there were communally-charged disturbances in the area around Bhima Koregaon. "The Dalit community was attacked ruthlessly by armed right-wing forces on 1 January. Following this, there were protests across the state for days. Instead of apprehending those who orchestrated these attacks, the police arrested several youth. They arrested Milind Ekbote first, then took a U-turn the very next month and stated they were going after Naxals. It feels like a carefully planned move to save Sambhaji Bhide, who is close to the ruling Devendra Fadnavis government."
In the aftermath of the violence at Bhima Koregaon, the actions of the Maharashtra Police and the state government have been confusing. The first FIR regarding the attacks on the Dalit community was filed by Anita Sawale on 2 January. Sawale alleged that while she was on her way to Bhima Koregaon to commemorate Shourya Divas, she witnessed attacks on Dalits by individuals wielding weapons—which led to the death of a youth—at the behest of Bhide and Ekbote.
Similar FIRs were filed later. No arrests were made. The days following the attacks saw statewide protests and bandh calls. The Maharashtra Police seemed to go out of their way to make arrests. "Instead of investigating the FIRs filed against Bhide and Ekbote, the police conducted combing operations across the state to arrest youth—mostly Dalits—seemingly at random. Close to 60 FIRs were registered and more than 170 people arrested. Some, like this 20-year-old girl I represented during bail proceedings were pursuing competitive exams such as the UPSC entrance," said Pune-based advocate Yogesh More.
Meanwhile, Ekbote, the leader of Hindu Ekta Aghadi, sought anticipatory bail: first in the sessions court and then in the high court. Then, on the directions of the Supreme Court, the Maharashtra Police filed a report about Ekbote's involvement in the riots and sought rejection of his bail application. Accordingly, the apex court rejected his application in March. Ekbote was arrested soon after.
Later that week, Chief Minister Devendra Fadnavis claimed they were making all efforts to apprehend those involved in fuelling clashes and would withdraw cases against those booked for violence during the statewide protests. The Maharashtra government also appointed a two-member committee to probe the violence. After the arrest of Ekbote, many started echoing demands for arrest of Bhide, the main accused. Sawale's lawyers filed a writ in the division bench of the Bombay High Court alleging that while Ekbote was arrested, no attempts have been made to arrest or to investigate the involvement of Bhide.
After a month of disquiet, on 17 April, the Maharashtra Police conducted raids to investigate claims of Maoist involvement in the Bhima Koregaon violence. Residences of individuals who had previously been called "Maoist-sympathisers" such as Vernon Gonsalves and Arun Ferreira were raided. On the same day, Union minister Ramdas Athawale remarked that Naxals played no role in the violence and the Bhima Koregaon incident was a spontaneous reaction to the attack on the community during the bi-centenary celebrations at the memorial. Within two days, Ekbote was released on bail.
Dr Sanjay Aparanti, a retired IPS officer, suspects this is a diversion to save Bhide. "The man is too important to the ruling BJP government. He holds the key to keeping the OBC vote together, along with the Maratha vote. In fact, Ravindra Kadam was transferred to Pune as joint commissioner to help the department strengthen this case. Kadam has worked in districts where Maoists have a strong presence and has engineered programmes to control them. He was transferred to Pune in April when the raids began and was in two months spearheading arrests and addressing press conferences about 'Maoist influence'."
But Parashar Mone, the Pune head of Bhide's organisation (Shiv Pratishthan Hindustan) strongly believes that the violence in Bhima Koregaon is indeed 'Maoist influenced'. He organised rallies in support of Bhide after he was accused of spearheading the attacks and feels that his guru has been targeted for his work and they have done nothing to to be at the end of the accusations made. "We are a non-political organisation trying to promote co-existence and spread information about Shivaji Maharaj. Whereas they have political motives and want foot soldiers. What do these Dalits know about Naxalism? That's why they are using Dalits to vent out their anti-national agenda." Manohar claims that the main agenda of these groups is to end the rule of Prime Minister Narendra Modi.
Somnath Godse of Sambhaji Brigade, on the contrary, strongly believes that individuals such as Bhide occupy the vacuums created by lack of leadership among communities like Marathas to fuel polarisation among them. "Communities like Marathas and Dalits are large voting blocs in Maharashtra. There is an active attempt to create enmities between them using historical and religious figures. Political parties like Congress and NCP have failed to counter these programmes".
But Sneha feels that while it is true that communities are being polarised, one cannot disagree that differences remain.
"I didn't see Maratha youth oppose attacks on Dalit community in the past or when the Constitution was burnt. Coming together can't be superficial", said Sneha.
Sampat Desai, who has been assigned an armed guard by the government as a result of death threats from the right-wing, said he is all too familiar with such polarising techniques. "It's pretty simple. For example, Kalavati Mata was used in village after village to bring women into the fold. They are revered as they use religion as their identity. What they say is undisputed. From time to time, they will say something which acts as a trigger. Many of these triggers seem to crop up just when elections are around the corner."
Attacks on Dalits have been occurring at regular intervals across Maharashtra, especially in the past few years. In November 2016, an alleged case of molestation in Talegaon village in Nashik district sparked a string of attacks on the Mahar community by Marathas. Figurines of Ambekdar and Buddha were desecrated and houses were burned. "With 2019 around the corner, it is only natural for them to want to communalise a day like this," said Magar. "They knew it would be well attended, considering it was a celebration. On one hand, right-wing forces attacked the community at Bhima Koregaon. On the other, we face violence, our youth go to jail and now an entire campaign is being spearheaded to delegitimise our struggle by calling us 'Maoist-influenced'.
Chaya added that the State has imposed this tag to further silence the community. "If there are problems with what some individuals said at Elgar Parishad, the police can investigate. But why drag Bhima Koregaon and all of us into this? Till this year, there was never an attempt by non-Dalits to document or understand the relevance of this day. The Buddhist Ambedkarite mass which goes to Bhima Koregaon every year has, by and large, nothing to do with the statements made at Elgar Parishad. But they were the ones who suffered attacks and nobody wants to talk about this violence anymore. Suddenly, the only two words one hears is Bhima Koregaon and Maoism."
Professor Satyanarayana of EFLU, though shaken by the experience of policemen entering his home inside a university and taking away his books and laptop—in the name of looking for activist Varavara Rao—endorses Chaya's opinion.
"The focus has shifted from the violence which took place at Bhima Koregaon. The Maharashtra Police has successfully engineered moves to taint a movement against violence faced by Dalits by associating it with Maoism, another ideology tainted by the State."
However, what comes as a surprise is his praise (albeit faint) for the police. Satyanarayana said his experience with the Maharashtra Police was far better than what he faced at the hands of the Andhra Pradesh Police. "When I was part of Kula Nirmulana Porata Samiti (anti-caste struggle committee), whenever the police arrested our members, they had a gunny bag with them. During the arrest, they'd remove the bag and plant a pistol or some other incriminating material. At least the Maharashtra Police made a list of everything they took. That their seizure of my material is illegal is another story. But how they'll connect this to the grand theory they are in the process of doctoring, I still don't know."
Arts & Culture
For as long as Brahminism has existed in India, Shudras have lived in a state of ignorance of Hindu religion.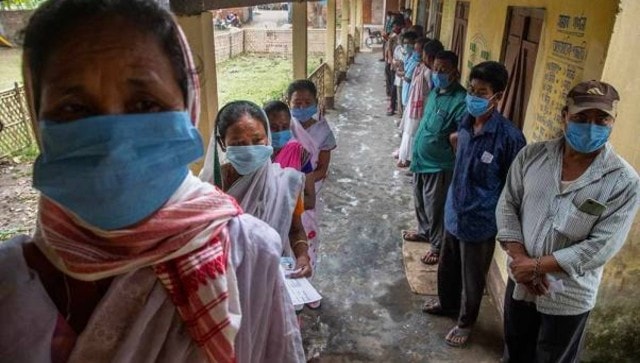 Politics
A polling station is a designated place where electors go to cast their vote. A polling booth, on the other hand, is set up by parties and candidates beyond a distance of 200 meters from the polling stations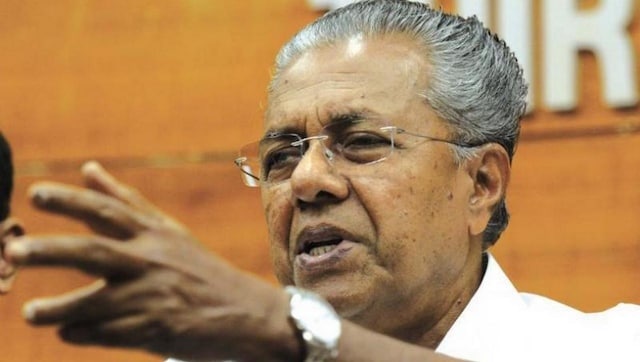 Politics
Along with welfare politics, the Left has also benefited from the significant shift in Kerala's political landscape with the rise of Hindu nationalism