Beyond Google with Ajay Singh: How encounter killing of Mahendra Fauji in 1994 shaped Uttar Pradesh politics
Mahendra Fauji belonged to Gujjar caste and became an eyesore for gangsters belonging to Yadav and Tyagi castes.
Editor's note: There are known unknowns, unknown knowns and known knowns. And then there's all that Ajay Singh knows. Firstpost's executive editor mines his decades-long experience reporting on politics to tell stories from the heartland that even Google can't unearth.
An intricate web of castes, underworld, and politics plays a critical role in determining the course of politics in Western Uttar Pradesh. And this became quite evident when the Bulandshahar police gunned down a dreaded Gujjar warlord in April 1994.
What really happened was really curious. Mahendra Fauji had unleashed a reign of terror in the entire area where gangsters owing allegiance to their caste ruled the roost. Fauji belonged to Gujjar caste and became an eyesore for gangsters belonging to Yadav and Tyagi castes.
In the post-Babri mosque demolition phase, politics turned a new turn after a successful coalition between the Samajwadi Party and Bahujan Samaj Party (BSP) with Mulayam Singh Yadav as the chief minister. Mayawati was the BSP general secretary while towering figure of Kanshi Ram loomed large on all political decisions. The BSP claimed to have a huge following among Gujjars.
Interestingly, the Bulandshahar police gunned down the gangsters at a time when Hastinapur assembly seat was going for by-election. What appears to have raised the heckle of Mayawati was the fact that the BSP lost the election to the BJP. Gujjars chose not to vote for the BSP candidate Siddharth.
This encounter created a storm in Lucknow. Kanshi Ram and Mayawati demanded that then SSP OP Singh be sacked forthwith as the encounter was not only ingenuine but also ill-timed. Kanshi Ram put pressure on Mulayam to remove the SP to which the chief minister strongly resisted. This wrangling put an enormous stress on the SP-BSP relations.
Though the coalition continued, it faced another rough weather a few days later when in a Rajput-dominated village of Bulandshahar, four Dalits with criminal antecedents were lynched by villagers. And the incident prompted Kanshi Ram and Mayawati to hold a press conference to emphasise on anti-Dalit credentials of the district police chief. "Sack OP Singh forthwith" Kanshi Ram demanded. Ultimately Mulayam gave in and shifted the police officer and resisted the demand for his suspension.
But that was beginning of the breaking up the formidable social coalition of the SP-BSP. Only a few days later in Allahabad, another incident happened in which a Dalit woman was paraded naked in Dauna village by hooligans of dominant Kurmi castes. This was taken as a direct affront by Kanshi Ram who publicly rebuked Mulayam in a public rally at Allahabad. "We can run the coalition like this" he cautioned. A suitably chastised Mulayam had found the situation too unbearable to continue.
An uneasy situation prevailed in Lucknow and created an atmosphere of political conspiracies and intrigues. There was an allegation that Mulayam was all set to break the BSP and engineer a large-scale defection. On 2 June 1995, she decided to pull the rug from under Mulayam's feet and withdrew the support. This led to an attack on the state guest house where Mayawati was staying by goons owing allegiance to Samajwadi Party. This episode is well known.
But what is unknown is the link of Bulandshahar encounter to the state guest house episode. OP Singh who was removed from Bulandshahar after prodding by Kanshi Ram-Mayawati was brought in as senior superintendent of police (SSP) in Lucknow. And his posting confirmed the BSP's fears that the police official was deliberately brought in to harm Mayawati.
When the situation was brought under control and Mayawati was appointed as the chief minister, the first thing she did was to place Singh under suspension. Interestingly, Singh's legal battle against Mayawati in the court was led by a Brahmin lawyer Satish Mishra who later became a close confidant of the BSP chief. But there is little doubt that the cascading effect of killing of Mahendra Fauji in an encounter with the police shaped politics of the state in a manner that had few parallels in the state.
Politics
The Centre has increased the powers of the BSF by increasing its jurisdiction in poll-bound Punjab by up to 50 km from the international border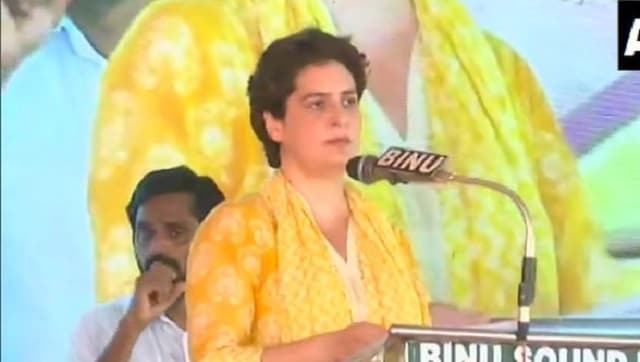 Politics
Had the Congress been serious about women empowerment, it would have made such statements in Punjab, Uttarakhand, Manipur and Goa where it is in serious contest for power in the 2022 elections
Politics
From AAP to SAD. here is a look at the major players in Punjab politics ahead of the next year's Assembly elections