Behen-ji ko PM banana hoga: Mayawati dreaming
Mayawati wants to become 'the balance of power' in Delhi after this election. This is how she wants to achieve it.
Politics in Uttar Pradesh sounds like a scooter showroom which makes a politician like Mayawati sound like a scooter salesperson.
Choose BaSPa, not SaPa or BaJPa.
Congress is almost discounted from the start as being on ventilator support. AAP appears invisible to the BSP at its rally in Ghaziabad on Saturday.
Mayawati's strategy for trying to get the Muslim vote is clear. Only the BSP, she claims, can stop Narendra Modi from coming to power in Delhi. And raising the spectre of 2002 she says such a person coming to power, even inadvertently would be disastrous for the country.
"My Muslim brothers, even if the Muslims give all their votes to the Congress, they have no one else's votes. So they cannot defeat the BJP. Why their own candidate, Tomar, from neighouring Gautam Budh Nagar has run away to the BJP."
If Tomar is denting Congress' reputation, Muzaffarnagar is the Samajwadi Party's Achilles heel. The Samajwadi Party was once regarded as close to Muslims. But almost every speaker points out there have been 135 riots in UP under SP rule.
But Mayawati has another ambition. She does not quite spell it out beyond saying enigmatically that the party has to show good results so it can be the "balance of power" in Delhi after the 2014 election which it is going into without partners. But the singers entertaining the crowd before the rally make it clear. "Bahena-ko PM banana hoga," sings a woman.
Aslam Chaudhry, a BSP leader introduced as one who didn't win the last election only by "samanya" (few) votes gushes that if the desh ki command was in Behenji's hands, everyone's lot would improve in India. Vinod Upadhyay, politician and elder brother of Ghaziabad nominee, Mukul Upadhyay says if UP gives 60 seats to Behehnji no one can stop her. "If Inder Kumar Gujral can become prime minister, why not Behenji?" he asks the crowd. Indeed, snorts another speaker. BSP will ensure that Modi's 56-inch chaati will become 22-inch.
The BSP pitches itself as the big umbrella party of all the dispossessed and that includes the upper caste poor. Mayawati keeps reminding the crowd that she has written to the Centre twice about including the upper caste poor in reservation quotas but the Centre she complains has never replied. Her candidate Mukul Upadhyay ticks off a laundry list of communities whose support he claims he has – Valmik samaj, Prajapati samaj, Jat samaj, Brahman samaj, Kashyap samaj, Gujjar samaj, Punjabi samaj and it goes on and on.
Their strategy for taking on the BJP is curious. On one hand BJP is the party of riots, seeding suspicion between brother and brother. Mayawati, speakers never hesitate to remind the audience, ensured that not a "leaf stirred" in UP when the high court verdict on Babri Masjid came out and everyone was bracing for curfews and riots in UP. "Behenji was the Hindustani sherni (tigress)" gushes Upadhyay. On the other, Upadhyay also claims the BJP is the party who have tricked the people in the name of Bhagwan Ram. "They took a jhoothi kasam (false vow) in the name of Lord Ram that they would build a temple and nothing happened," says Upadhyay.
Mayawati has a certain amount of wind behind her back not because of anything she has done but because of what the Samajwadi Party which replaced her in UP has done. "Now Uttar Pradesh has five CMs," complains Om Kumar Sharma, a businessman in Ghaziabad. "At least under Mayawati her sikkey (seal/currency) and hers alone prevailed everywhere." The Congress' tattered stock also means Maywati is happy to poach its voters. Congress has no vote bank left scoffs Upadhyay.
"So if you give your votes to Congress or SaPa, BJP wins. You must not split your votes," Mayawati warns the crowd.
But this crowd gathered under the hot sun in the dusty Ram Lila park in Ghaziabad is full-throated in support for its leader. They wait in their thousands for hours for her to come amidst towering posters of Mayawati, Ambedkar, Chhauji Maharaj all standing on beds of roses. Thousands stay till the end waiting for the last glimpse of the helicopter as it takes off kicking dust into everyone's eyes, blinding them as they stand on tree branches and hang off the bamboo scaffolding for a glimpse.
"It is like going to Hardwar or Mathura," says Dharmender. "Who will leave without seeing their deity? And we want to see her till the very last minute."
And would he like to see her as prime minister?
"That's my dream," he says. "That's our dream." The elephant, a speaker reminds the audience, looks like it's just ambling along. But never underestimate its strength.
Listen to audio
Find latest and upcoming tech gadgets online on Tech2 Gadgets. Get technology news, gadgets reviews & ratings. Popular gadgets including laptop, tablet and mobile specifications, features, prices, comparison.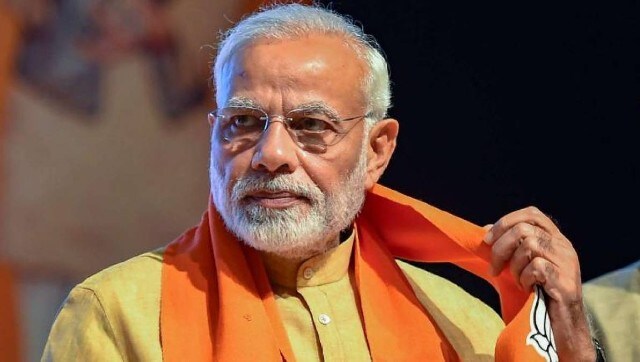 India
Parliamentary Affairs Minister Pralhad Joshi said the meeting will be held virtually and an invitation has been extended to floor leaders of all parties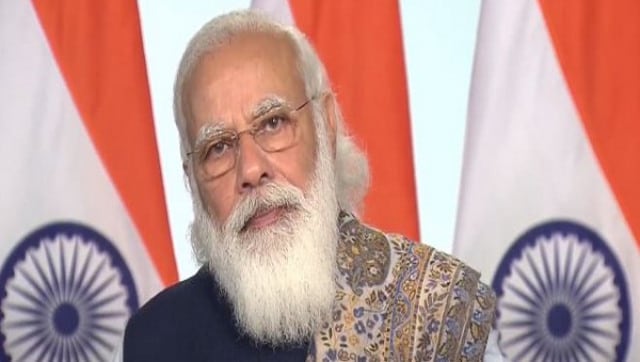 India
Modi reminded people that two doses of vaccine are very important and asked them to keep wearing masks and maintain social distancing even after receiving the jabs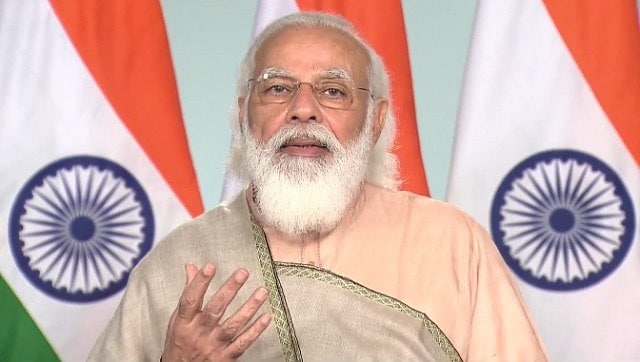 India
PM Modi said that while Makar Sankranti 'reaffirms the importance of respecting mother nature', Pongal showcases the best of Tamil culture