Beef ban: Gau rakshaks are becoming bolder by the day as innocents continue to suffer
Kamlesh Kokare bought 5 buffaloes. He was transporting them from Panvel to Hadapsar, Pune. When he was crossing the Khadi machine area in Kondhawa (Pune) he was stopped by Gau Rakshaks. They claimed that he was transporting them illegally and had not ensured the comfort of the animals, thus leading to cruelty against them. They took him to the police station where a case was registered against him. His buffaloes were sent to an animal shelter.
Kamlesh Kokare bought 5 buffaloes. He was transporting them from Panvel to Hadapsar, Pune. When he was crossing the Khadi machine area in Kondhawa (Pune) he was stopped by gau rakshaks.  They claimed that he was transporting the buffaloes illegally and had not ensured the comfort of the animals, thus committing animal cruelty. They took him to the police station where a case was registered against him.  His buffaloes were sent to an animal shelter.
On 7 April, Court of Judicial Magistrate of First Class, Pune, ordered that the custody of buffaloes should be given to Kokare. Following the order, Kokare along with a police constable, reached the animal shelter. Kokare was then denied custody of his animals. "We met a worker. He told us that the owner of the shelter was not available and hence the buffaloes cannot be handed over. After waiting for a while, the constable recorded the statement of the worker and left. I had a court order but I still didn't get my buffaloes, " said Kokare.
Shafat Abdul's experience was no different. His container, with 9 female buffaloes and a bull was stopped by 2 gau rakshaks near Jejuri. A case was filed against him at the Saswad police station. Abdul was carrying all the necessary permits and documents but his buffaloes were sent to the shelter. The matter is sub judice.
"This is not the first time this has happened.  I travel to markets and buy and sell cows and buffaloes. In the past, I have faced a similar situation four or five times. In one case, the court passed an order giving me custody. But whenever I go to the animal shelter, they refuse to comply. I even filed a case of contempt of court against them. But nothing happened. The orders are challenged in higher courts.  And  I have to keep fighting legal battles. What have I done wrong?"
Milkman Gulab Parande has decided to stop fighting for his buffaloes. A case was filed against him on 7 September, 2016 by cow vigilantes who alleged he was transporting buffaloes without following the prescribed norms. On 7 January, 2017 the court ordered that Parande should be granted custody of the animals.
As per the law, he was supposed to pay the expenses for preservation and maintenance of the animals. When he visited Pune Panjarpol Trust, where his animals were sheltered, he was handed over a letter demanding Rs 4.5 lakh for the maintenance of the buffaloes: For 36 days.
"I bought the buffaloes for Rs 4 lakh. And now I am being asked to pay 4.5 lakh just for 36 days of care. They are demanding Rs 400 per day. Normally, I spend Rs 100 per day for their food and care. Where will I get so much money from? Buying new ones would be cheaper. I don't have money. I just have to let them go.What is the point of bringing them back by paying so much extra money?" he asks.
These are only a few examples: After the beef ban, 155 cases were filed in Maharashtra between 2016 and 2017. On 4 March, 2015, the Maharashtra government passed the Maharashtra Animal Preservation (Amendment) Act 1995.
This act banned the slaughter of cows and bullocks in the state. Possessing meat was also made illegal. This move was challenged in court, which led to the relaxation of clause 5(c) and 5(d) and allowed the possession of meat. The court said that prohibiting the possession of meat of animals slaughtered outside the state infringed on the privacy rights of individuals.
"When buffaloes are being caught do you think we will be able to transport meat?" asks Sadiq Qureshi, a member of Bombay Beef Dealers Association, which filed a petition against the beef ban.
"Transporting buffaloes is not illegal but we are facing harassment in the name of gau raksha. We follow all norms. We do not even think of slaughtering a cow or bullock. Even in case of buffaloes, government has prescribed the rules considering their age and medical condition. We slaughter them after following the guidelines, and that too, only in licensed slaughter houses. We also conduct post-mortems. We get all necessary documents. And then we transport the meat. But despite following all the rules we are randomly stopped by gau rakshaks. They file cases alleging that this is cow meat. Police store a sample for legal procedure and then they dispose of the remaining meat because it is perishable.We are left with nothing after spending so much of money and following the law," he lamented.
"Government claims that every year 3,000 bullocks are slaughtered. It has been two years since the beef ban was implemented. Where are those 6,000 bullocks? Will government be able to show this? The beef ban has had a large impact. Almost 11 lakh people lost their jobs. We tried meeting all concerned authorities. But our requests went unheeded. Now, gau rakshaks claim they have identity cards and the legal authority to conduct raids We are harassed even if we are not at fault," he added.
However, gau rakshaks are convinced that what they are doing is correct. When asked about how they know if a particular animal being taken for slaughter, Milind Ekbote of Samasta Hindu Aghadi claimed, "It is our 'tapasya' of many years. Our activists visit various markets. They get a tip off when an animal is being taken for slaughter. That is when we conduct the raid and hand them over to police."
So what about Qureshi's claims that all legal procedures are being followed and that raids are conducted despite fulfilling all legal requirements? Ekbote rubbishes these claims, saying that the police are corrupt. According to him, even slaughtering buffaloes is illegal. "They slaughter very young buffaloes and bulls," he said.
And as far as the action on meat was concerned, Ekbote said, "We can clearly see the legs and breasts of the cow that was slaughtered. They claim its a buffalo but it is not. The meat transported is of a cow."
When asked about the fact that people are not getting their animals back despite the court order he said, "They do not want to take it back. They do not want to pay for the expenses. According to government norms they are supposed to pay Rs 300 per day. But they refuse and leave the cattle in shelter."
But what if one cannot afford to pay? "We are ready to help. We issue letters if the case is genuine. And they will get their cows buffaloes etc back," he said.
Omprakash Ranka, who runs the Pune Panjarpol Trust, claimed that they take care of all the animals by themselves. "We pay for all the necessary expenses.We do not charge anyone." This, ironically, is where Parande's buffaloes are being housed.
Not everyone bothers filing the cases. Some are tired of the legal process. "We are being prosecuted just because gau rakshaks feel we are doing something illegal. Will someone hear and address our concerns?" asked Qureshi.
Minister for Animal Husbandry Mahadeo Jankar was surprised to learn that even buffaloes were being confiscated. "We have banned cow slaughter. If anyone is misusing this law to harass people, our department will initiate action. We will not spare anyone. Gau rakshaks should take it as an ultimatum," he said. "We will also conduct an enquiry to find out why animals not being returned," he added.
But for now, people are suffering. And they are deeply skeptical of these words, which offer only cold comfort.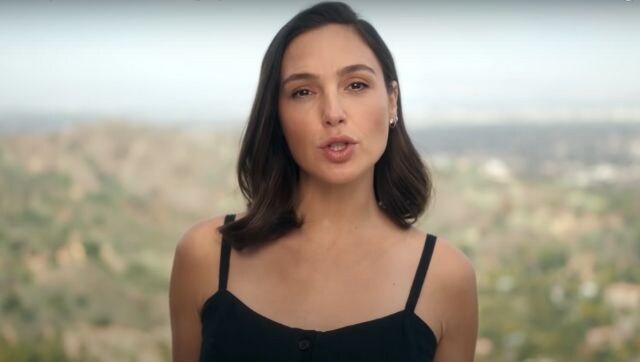 Entertainment
Even as the reality is hard to cope with, it brings back that one commodity that seems to be rapidly depleting from our lives – hope. And for that alone, may there be an encore.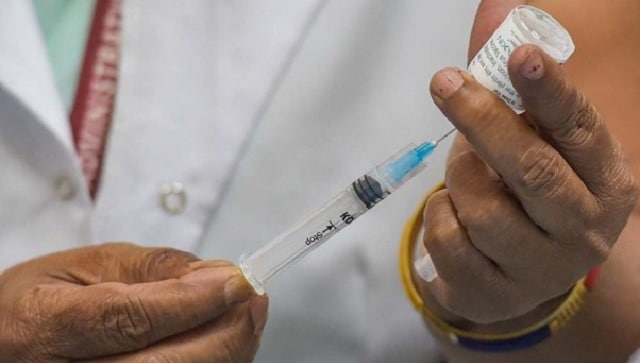 Blogs
While the original plan of 30 crore fully vaccinated individuals by July may extend by a few weeks, the year-end target can be more ambitious
Politics
Prasada's induction will further wear away whatever's left of the Congress and the Gandhis in Uttar Pradesh, even if it does not yield dividends for the BJP