Bangalore's garbage plan: Where incompetence meets bad faith
Bad governance is usually associated with corruption or negligence. The impending execution of Bangalore's new waste management policy points to the other iteration of leadership failure: where incompetence meets bad faith.
What is bad governance? The answer usually involves allegations of corruption or negligence. In other words, there's some form of active wrongdoing on the part of the authorities.
Bangalore, however, is facing a different kind of governmental failure, the do-gooding kind. The local authorities have made all the right noises and plans, but execution will most likely be a disaster. The issue is waste management, the challenge of disposing off the gargantuan amounts of garbage generated by the city. A challenge that the city mismanaged to the point of crisis most recently, when piles and piles of waste accumulated around Bangalore, turning it into garbage city.
But there was an upside: The intolerable stench served as an overdue wake up call for our snoozing Rip Van Winkles, who sprung into immediate action.
A grand plan was made. Residents must segregate dry and wet waste at source, and each will be sent to different type of collection centres to be recycled. Failure to comply will result in an immediate fine, both for residents and contracted garbage collectors.
And a strict deadline set: 1 October.
If effective, it should reduce the 5,000 tonnes of garbage generated daily by half. Sounds good, except with the deadline around the corner, news is trickling in of another disaster in the making.
The Times of India reports that the BBMP is yet to set up the dry waste collection centres in most of its wards. There's simply no space right now. So where will all those newspapers and bottles go?
As for wet waste recycling, the situation may be no less dire.
There are other reports of poorly trained pourakarmika, who have not clue on how to collect the segregated waste.
"But the pourakarmika who comes to my street does not understand the concept of segregated waste. I have started giving her only wet waste daily. Once the dry waste accumulates I give it separately. On days when I give her both, she does not understand and ends up mixing them in her 'dabba'. My week's efforts go waste with her one minute's act of waste mixing. She says no one instructs her like I do in that area and yet at the end of it all, she ignores what I say," notes one Bangalore resident Monisha Ghoshbag.
When pressed on the issue, BBMP commissioner Rajneesh Goel says, "We have started a training programme for pourakarmikas. Decentralised wet waste composting units, each with a capacity to process 100 tonnes, will be set up on the city outskirts. Talks are on with several agencies in this regard. [emphases added]"
The BBMP has therefore issued a deadline to citizens that it can't meet. They haven't trained the pourakarmikas, they are still in talks with recycling agencies for the wet waste, and haven't acquired the land required for dry waste collection centres. And this doesn't include the thorny problem of the many areas where waste isn't even collected, never mind recycled.
To add to the impending chaos, the  BBMP issued another notice on September 20: "[A]partments with 10 units or above should have their own composting or bio-fuel generation units. It also threatens to slap fine on all categories of bulk generators, including apartments, that dump garbage on streets, public spaces and vacant sites."
That accounts for nearly a third of Bangalore's population, who have been caught off-guard by this new diktat, reports today's TOI:
"I don't understand how BBMP takes a decision, sets an unrealistic deadline, and asks citizens to implement it. The officials never held talks with resident associations. How can apartments which are so tight on space have composting units or bio-fuel generation plants when there is not space for parking vehicles? It would be realistic to expect huge layouts or enclaves to set up composting units.

But to expect 30-unit apartment complexes that generate 100kg of garbage on a weekly basis to set up composting units is unrealistic," said SS Kalyanpur, founder president, Rustambagh Residents Association , Challaghatta.
Now, the BBMP isn't being entirely unreasonable. If apartment buildings don't have on-site compost sites, they can pay a modest fee to the authorities to collect the wet waste. But does an out-of-the-blue notice like this -- which adds to the confusion and creates panic -- really help? Surely, they could have waited for the nascent plan to get underway before adding new restrictions -- if they do indeed want it to succeed.
The Bangalore new garbage policy is oddly reminiscent of the disastrous execution of the RTE act. They both follow a similar pattern.
One, announce the immediate implementation of far-reaching new laws that entail large-scale change.
Two, make no infrastructural provisions for its implementation — except on paper.
Three, place entire burden of execution on non-governmental actors, be it residents or schools.
Four, offer no resources or incentives for compliance other than the threat of penalty
Five, shrug off any responsibility a la Pontius Pilate for the ensuing chaos, laying the blame on those who resist or complain.
The policy doesn't achieve its intended goals, as inertia and vested power interests regain hold, and soon sinks into the usual bureaucratic and political morass.  This pointless drama has been repeating itself ad nauseam since the very beginning of our nation. There has been groundbreaking legislation that has achieved real change, but mostly they have been stymied by the other iteration of misgovernance: where incompetence meets bad faith.
Here's the question: do these politicians really want to do anything? Or is the intent to distract, stall, appease while ensuring that status quo prevails? Where governance is just a form of state bullying: announce new laws; threaten and harass all those who don't submit -- unless they're able to pay for the privilege.
That said, there is still hope for the new garbage laws, perhaps more than RTE, which remains entirely out of the aam aadmi's hands. 1 October may not mark the dawn of new era, but it will herald a small step in the right direction —taken not by those who rule Bangalore but its many residents who will start to take control of their own waste.
Find latest and upcoming tech gadgets online on Tech2 Gadgets. Get technology news, gadgets reviews & ratings. Popular gadgets including laptop, tablet and mobile specifications, features, prices, comparison.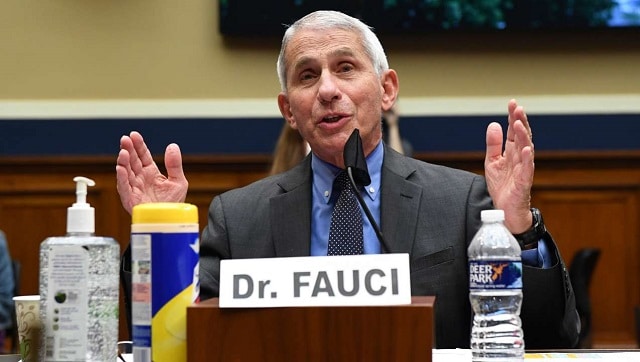 World
Trump seems to have made the calculation of trying to cast Fauci, a man who has served six presidents, as the villain of the piece. It is, to put it kindly, an interesting strategy. To put it bluntly, it looks like a misguided ploy that may end up costing him a second term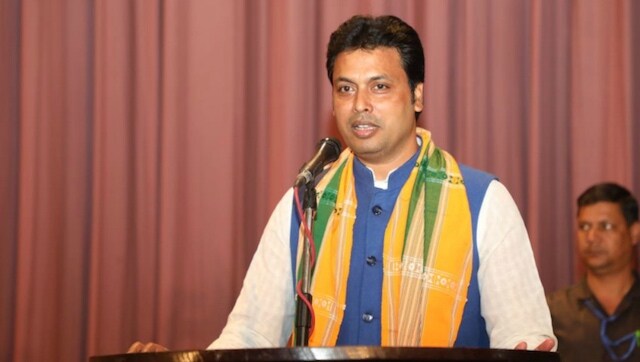 Politics
A team of 12 dissident Tripura MLAs is camping in New Delhi to meet the BJP's national president JP Nadda
World
Traditionally, presidents have tried to avoid making statements that might prove embarrassing later on. They choose their words carefully and proceed 'out of an abundance of caution', per the tagline of the moment in Washington