Bangalore: From India's Silicon Valley to politicians' cash cow
In a survey conducted across eleven tier 1 and tier 2 cities whose results were announced last week, Bangalore was ranked ninth in terms of quality of life.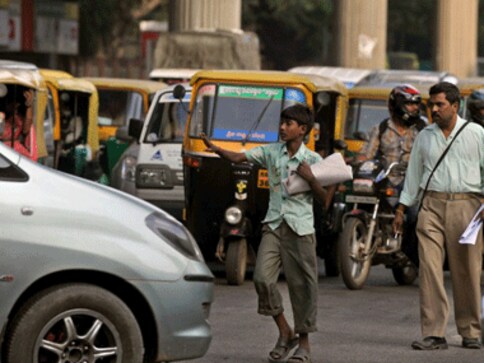 Bangaloreans may well tell Janaagraha, a city-based NGO, "we know''. In a survey conducted across eleven tier 1 and tier 2 cities whose results were announced last week, Bangalore was ranked ninth in terms of quality of life. The survey rated the cities on parameters like cleanliness, water, mobility system, public amenities, crime, greenery and pollution control and Bangalore fared well in none.
"India's Silicon Valley, what's that?'' asked a friend. "Looking at the state of Bangalore, it would be more appropriate to call it Silicon Halli,'' he added. 'Halli' is what you call a village in Kannada.
Bangalore's garbage crisis was in many senses, the low point in the BJP government's five-year long reign. The city's trash haulers went on strike, protesting against non-payment of wages even as villagers on the city outskirts blocked the roads leading to the landfill. As a result, the city's trash was not picked up for two to three weeks and localities resembled garbage mounds. India's Garden city had turned into India's Garbage city.
And the buck had to stop at the BJP table for more reasons than one. Apart from being the party in power, the BJP virtually controls Bangalore, with 112 of the 198 corporators and 3 MPs and 17 MLAs from the city.
But almost as if the defence was prepared unanimously, every BJP city leader cites the phenomenal population growth - from 53 lakh as per the 2001 census to 87 lakh in 2011 - for Bangalore's civic woes. And points an accusing finger at the huge migrant population - the software engineers - who make Bangalore their temporary home.
That it is because of their spending power that the number of motor vehicles on Bangalore's roads goes up by over 10 per cent every year, the highest in the country. That it is because of the outsiders that nearly one-third of the road space on major roads of the city is used for on-street parking, the second highest in the country. That it is impossible to provide space for 50 lakh vehicles that Bangaloreans own today.
Truly ironic that a city is unable to handle its prosperity. And this despite Bangalore contributing 65 per cent of Karnataka's taxes.
When the common man cribs about the lousy traffic management, cleanliness, loss of greenery, water issues and the like, little does he realise that all of them are linked to the levers of control having slipped into the hands of powerful commercial interests. The nexus between some politicians and the real estate lobby has taken over the planning process of the city. And this is true not just of Bangalore but many other cities and towns in Karnataka.
Take a look at the profile of the Bangalore city corporators. Fifty percent of them have a background in real estate. When Rajya Sabha MP Rajeev Chandrasekhar in his capacity as the Convenor of the Agenda for Bengaluru Infrastructure and Development Task Force (ABIDe) suggested to the BJP government that all projects relating to construction of roads in the city should be given by a transparent process to leading infrastructure giants and that they should be asked to maintain them as well, a senior minister asked him : "Then what will our corporators do?''
The symbiotic relationship that the politicians, cutting across party lines, have with all sorts of unsavoury characters ensures the administration is rendered ineffective.
Former Additional chief secretary of Karnataka, V Balasubramanian who headed the task force set up in 2009 for protection of government lands, discovered to his dismay that more than 50 per cent - 80000 of the 1.5 lakh acres - of government land in Bangalore was encroached.
All over Karnataka, 11 lakh acres of government land worth 1 lakh 95000 crore rupees was encroached upon, making it a scam bigger than 2G. But soon after Balasubramanian put out these startling facts in the public domain in his report aptly titled 'Greed and Connivance', his Task Force was wound up on the instructions of the then Karnataka Revenue minister Karunakar Reddy, one of the Bellary brothers.
The tragedy of Bangalore today is that it is considered no more than a cash cow for the political class, with different mafia groups - water tanker mafia, real estate mafia, mining mafia - controlling it.
It is in this context that the election on May 5 becomes all the more important. The mood on the street - from M G Road to Banashankari, from Koramangala to Malleswaram - is one of anger and anguish. Only 47 per cent of Bangaloreans turned up to vote in the 2008 assembly elections. This time, the chatter to reclaim their city would hopefully reflect in a bigger turnout on election day, which is incidentally a Sunday. If the citizens decide to take a day off, they will have only themselves to blame for it.