Babar bhakt, Gabbar Singh Tax, Hardik's sex CD: A look at war of words as 1st phase of campaigning ends in Gujarat
Politicians ensured that the Gujarat Assembly election is also reduced to a war of words with a lot of political mudslinging.
Like any other election, the Gujarat Assembly Election 2017 also saw its share of some intense political mud-slinging.
As the first phase of polling begins on Saturday, it's time to take a look at some of the most entertaining significant or controversial remarks made by politicians in the run-up to polls in Prime Minister Narendra Modi's home state.
'Babar bhakt'
The remark which deserves to be right on top of this list is the one made by BJP national spokesperson GVL Narasimha Rao, who also gets brownie points for creativity.
On Wednesday, Rao tweeted that Congress vice-president Rahul Gandhi has "teamed up with (Asaduddin) Owaisis, (Zafaryab) Jilanis" to oppose the construction of Ram temple in Ayodhya.
And he then went on to call Rahul a 'Babar bhakt' and 'kin of Khilji', setting a new benchmark for online trolls.
Rahul Gandhi has teamed up with Owaisis, Jilanis to oppose Ram temple in Ayodhya. Rahul Gandhi is certainly a "Babar Bhakt" & a "Kin of Khilji". Babar destroyed Ram temple & Khilji plundered Somnath. Nehru dynasty sided with both Islamic invaders.Travesty & Perversity of dynasty!

— GVL Narasimha Rao (@GVLNRAO) December 6, 2017
अयोध्या में राम मंदिर का विरोध करने के लिए राहुल गांधी ने ओवैसिस, जिलानिस से हाथ मिला लिया है। राहुल गांधी निश्चित रूप से एक "बाबर भक्त" और "खिलजी के रिश्तेदार" हैं। बाबर ने राम मंदिर को नष्ट कर दिया और खिलजी ने सोमनाथ को लूट लिया।नेहरू वंश दोनों इस्लामी आक्रमणकारियों के पक्ष मे!

— GVL Narasimha Rao (@GVLNRAO) December 6, 2017
'Gabbar Singh Tax'
Speaking of creativity, Rahul's filmy way of criticising the Goods and Services Tax (GST) created quite the stir. Early in November, Rahul had said that he would not rest till the five-slab "Gabbar Singh Tax" was converted into the "Goods and Services Tax" with an 18 percent cap.
"With five slabs, it is the Gabbar Singh Tax, but with one tax, it is the GST. Neither Gujarat nor India needs the Gabbar Singh Tax. The Congress had clearly told the BJP that there should be one tax with an 18-per cent cap and a simple tax (at that)," Gandhi had said.
"This Gabbar Singh Tax is looting the small people of this country. This Gabbar Singh Tax is only aimed at breaking the back of the small and medium scale industries of Gujarat and (the rest of) the country," he had added.
Modi retaliated to this remark by saying that a recently emerged "economist" was propagating a "grand stupid thought" by suggesting that GST rate be capped at 18 percent.
Hardik Patel's response to the 'sex CD' issue
Patidar Anamat Andolan Samiti (PAAS) leader Hardik Patel came up with a befitting reply to a CD which had video clips allegedly showing his sexual escapades.
In November, he had said that the people of Gujarat want to see what the BJP has done in 23 years rather than the video of a 23-year-old youth.
'Aurangzeb raj'
During an election rally in Gujarat's Valsad, Modi had called Congress' process of electing its party president 'Aurangzeb raj'.
"Mani Shankar Aiyar said, 'did elections happen during Mughal rule? After Jehangir, Shahjahan came, was any election held? After Shahjahan it was understood Aurangzeb will be the leader'. So Congress accepts it is a family party? We don't want this Aurangzeb rule," ANI had quoted Modi as saying.
The 'real' Hindutva party
Perhaps taking inspiration from The Real Slim Shady by Eminem, Finance Minister Arun Jaitley on Saturday found a unique way to dismiss Rahul's temple visits. He had said that BJP was the original Hindutva party and Congress was just a "clone".
"We (BJP) are linked to Hinduism, if people imitate us then what can we do? But the basic principle is, if the original is available, why would people go for a clone?" Jaitley had said while replying to questions about Gandhi's temple visits.
Congress' 'chaiwala' barb
Showing that it had learnt nothing from Sonia Gandhi's 'maut ka saudagar' remark against Modi, Congress shot itself in the foot when the party's youth wing's online magazine Yuva Desh tweeted out a meme mocking Modi's past as a tea-seller.
Congress' online magazine tweets derogatory meme attacking PM Modi, deletes later

Read @ANI story | https://t.co/4uBvxWHfBM pic.twitter.com/JhH82acg5S

— ANI Digital (@ani_digital) November 21, 2017
The magazine later withdrew the tweet with the meme, but the damage was already done. BJP's national spokesperson Sambit Patra recalled the past 'maut ka saudagar' jibe and warned the Congress of electoral consequences of abusing the prime minister.
In fact, BJP leaders — including Amit Shah and Jaitley — reacted by tuning in to Modi's radio programme 'Mann ki Baat' while having tea with people across Gujarat.
Actor-turned-politician Paresh Rawal took this mudslinging a step further by tweeting that "our chaiwala is any day better than your bar-wala".
'Rome rajya'
If the Congress has not learnt anything from the 'maut ka saudagar' remark, the BJP has also clearly not learnt anything from its bad habit of trying to link Congress with Italy.
BJP MP Virendra Singh Mast on Wednesday described the upcoming Gujarat polls as a battle between "Ram rajya" and "Rome rajya", claiming that Prime Minister Narendra Modi symbolised the former.
"The Gujarat polls are a contest between 'Ram rajya and Rome rajya'. Modi is the symbol of 'Ram rajya' in our times. The BJP will certainly win," he had said.
Modi's new motto is 'na bolunga, na bolne dunga': Rahul
While criticising the Modi government during a rally in Gujarat towards the end of November, Rahul Gandhi had said that Modi's new motto was 'no bolunga, na bolne dunga'.
He had also said that while Modi only liked talking about his own 'Mann ki Baat', Congress wanted to listen to the people's mann ki baat.
Adityanath's dig at Congress after Uttar Pradesh civic poll results
On 1 December, Uttar Pradesh chief minister Yogi Adityanath had taken a dig at the Congress and said the party which was daydreaming of winning the Gujarat Assembly polls has failed to even open an account in the Uttar Pradesh municipal corporation polls.
"Jo Gujarat jeetne ka sapna dekh rahe hain unka yahan Amethi mein bhi soopda saaf ho gaya hai," he had said, ridiculing the Congress, which lost even in the party pocket borough of Amethi.
Shiv Sena praising Rahul Gandhi
One of the most stinging remarks against the BJP came from its ally Shiv Sena. On Wednesday, the party had said that Gujarat polls had transformed Rahul Gandhi into a leader and that the Congress vice-president's temple visits was a "win for Hindutva".
"The election, which is touted by the BJP to be a sure win, seems to have tired Prime Minister Narendra Modi, as it has turned Rahul Gandhi into a leader," the Sena, a long-time but often bickering partner of the BJP, had said in an editorial in its mouthpiece Saamana.
Those opposing bullet train project can take bullock carts: Modi
While lashing out at Congress for its criticism of the Rs 1.1 lakh crore bullet train project, Modi had said, "Those opposing the bullet train project should travel on bullock carts. We won't mind."
He had also said that the UPA government under Manmohan Singh also wanted the project but could not get it. "The NDA government got it at a negligible price. So the Congress didn't like that. My only grievance against the Congress is that if they could not achieve anything, why does it pain them when someone else does it," the prime minister had said.
Rahul's question to Modi about safety of women in Gujarat
On Sunday, Rahul had accused Modi of making fake promises to the women of Gujarat.
The Congress leader had pointed out that Gujarat was ranked third in human trafficking, fifth in acid attacks on women and 10th in rape of minor girls. "Why does Gujarat lag behind at 20th place in girl child education," he had asked, pointing out that gross enrollment ratio of girl child is at 20.5 against national average of 23.5 (higher education).
With inputs from PTI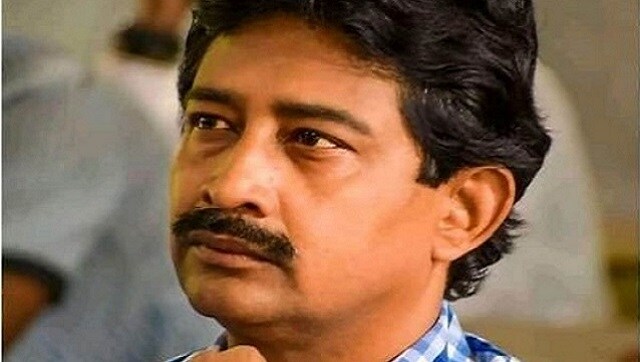 Politics
Banerjee, who unsuccessfully fought the Bengal Assembly polls on BJP ticket, described his meeting with the TMC general secretary as a 'courtesy visit'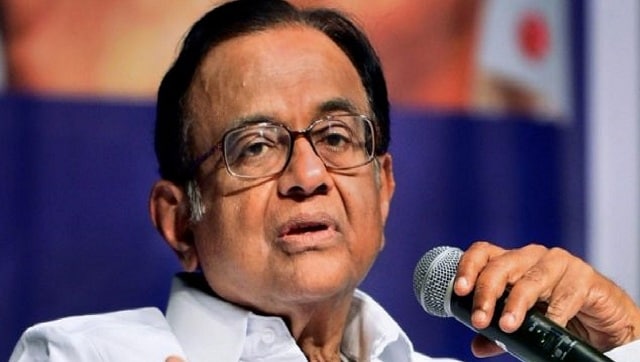 India
Chidambaram added that the 'dismembering' of Jammu and Kashmir into two UTs has been challenged in the Supreme Court, and that the cases are pending for almost two years
India
Apart from Sibal, G-23 leaders Shashi Tharoor and M Veerappa Moily have also slammed Prasada for switching to the BJP