At Kozhikode, Modi's challenge will be to contain rising clamour for military action against Pakistan
In less than 24 hours, the broad contours of Prime Minister Narendra Modi's thinking on India's response to Pakistan-sponsored Uri terror attack will be known to people in India and all across the world.
In less than 24 hours, the broad contours of Prime Minister Narendra Modi's thinking on India's response to Pakistan-sponsored Uri terror attack will be known to people in India and all across the world.
Modi is scheduled to address a public rally in Kozhikode, Kerala on Saturday afternoon. His first public meeting since Uri, so the build-up and hype around it is natural. The focus will be on him, what he thinks and how India's might should be displayed against a rogue neighbour.
For the next two days — till Sunday evening — the scene of action would shift from New Delhi to Kozhikode. From Modi to the central and chief ministers of BJP, MPs and leaders placed at intermediate tiers from across the country will attend the party's three-day conclave and office bearers meeting. It will be followed by a National Council meeting on Sunday, which will be attended by around 1,800 party leaders of varied hierarchy. BJP president Amit Shah landed there on Thursday, Modi will reach on Saturday and stay there till Sunday evening.
Modi has chosen to hold a public rally on the first day of his landing, breaking away from the usual practice where the supreme party leader would hold a public rally after the conclusion of the conclave. He will also speak at the BJP conclave on Sunday.
The ruling party's Kozhikode conclave has suddenly become very significant for multiple reasons — first, during the conclave and on the sidelines, Modi will have the opportunity to reassess the mood among his party leaders over Uri, vis-à-vis Pakistan. Every single party leader who has landed in Kozhikode and will be landing there by Saturday would remain gripped by an overpowering curiosity as to what their leader has to say about teaching a firm lesson to Pakistan. Nobody would really expect him to reveal the strategic details but at least get a hint as to how he proposes to do it.
After all, the basic faith, at least that's what the BJP would make people believe, on which this party was founded and survives, is robust nationalism. Modi is considered to be a living symbol of what the BJP stands for. The BJP's rank and file, as also those in Sangh Parivar, want strong military action against Pakistan. The day Uri terror attack took place, party general secretary Ram Madhav advocated "jaw for a teeth" philosophy, a day ago senior leader and former External Affairs Minister Yashwant Sinha said, "We all want peace with Pakistan but we must remember that sometimes the road to peace passes through war."
Modi's challenge is how to contain that rising clamour for a firm and decisive military action against Pakistan. He can't afford to fail his people in the party and the parivar, and his electoral support base, yet contain that anger. As Prime Minister he has his options, but also some hard facts on his table, which nobody else would be aware of. He has to keep that anger going but also ensure that it is not hyped to the extent that it starts proving to be counterproductive. So far he has been able to balance it, but Kozhikode is different. He is going to be face to face with his own party men and women.
A decision to hold the BJP conclave in Kozhikode was taken much in advance, much before Uri happened, but after Pathankot. This is the same place where way back in 1967 Deen Dayal Upadhaya was elected as Jan Sangh (BJP's erstwhile avatar) president and it is the ideal place to announce re-affirmation to his ideas and party's year-long programmes on his birth centenary. For the first time, the BJP has opened its electoral account in Kerala and hope to be a formidable challenge to the ruling party in the next few years.
But post Uri attack, the popular attention would be restricted to Uri. So far, beyond Modi's Sunday tweet, "I assure the nation those behind this despicable attack will not go unpunished," and Defence Minister Manohar Parrikar reiteration of it, there has been nothing more.
We strongly condemn the cowardly terror attack in Uri. I assure the nation that those behind this despicable attack will not go unpunished.

— Narendra Modi (@narendramodi) September 18, 2016
Since then, there have been a series of meetings held by Modi, but most importantly Pakistan Prime Minister Nawaz Sharif has given a highly condemnable speech at the United Nations General Assembly.
India invoked the right to respond and gave a befitting rebuttal to Sharif. On Monday, External Affairs Minister Sushma Swaraj is expected to show her oratory skills to trounce Pakistan. But before that, the nation would like to hear from Modi and what he thinks of Sharif and his establishment, with whom he had been friends briefly; he had even gone to Lahore to attend a family wedding.
In his Independence Day speech, Modi had made a big bold shift in national policy by publicly talking about Pakistan-occupied Kashmir, Balochistan and Gilgit. An early hint to that had come in Home Minister Rajnath Singh's tough statement in Parliament and in Modi's opening remarks at an all party meet on Kashmir held on the conclusion of Monsoon Session. But nobody had really expected Modi to speak about this major foreign policy shift from the ramparts of Red Fort. That has been strongest policy statement ever made by an Indian Prime Minister — openly supporting Independence of Balochistan from Pakistan. Since then, Baloch people's struggle and the Pakistani army's atrocities against them have caught international attention.
When Modi had made the statement, Pathankot and the subsequent deceit was weighing heavily on the minds of people and the official New Delhi establishment.
He is well aware that Saturday afternoon's speech would have the whole nation glued to their television sets and his every single word would be weighed. Will he go a step ahead than what he had said on 15 August?
World
Silsila Alikhil, the daughter of Afghanistan's ambassador to Pakistan Najibullah Alikhil was abducted, tortured and assaulted on Friday by unknown persons in Islamabad
India
Seven persons were dead and 17 others injured after Honzar village in Dacchan tehsil was hit by flash floods triggered by the cloudburst in the early hours of 28 July, that damaged 21 houses, 21 cowsheds, a ration depot, a bridge and a mosque.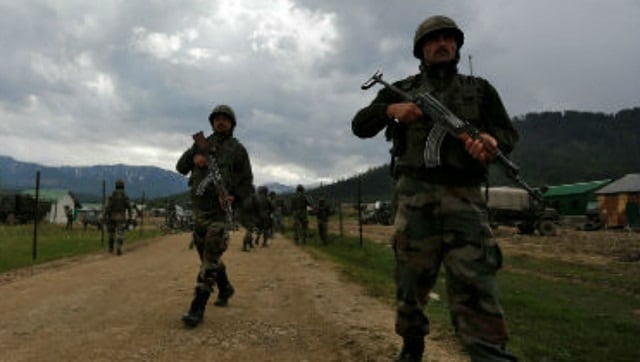 Sports
Security forces on Saturday killed two Jiash-e-Mohammed militants, including a top Pakistani ultra belonging to the family of the group's chief Masood Azhar and involved in the planning of the 2019 Pulwama attack