Assembly polls 2018: Rahul Gandhi's promises on denying tickets to turncoats and including more women fall flat
In Chhattisgarh, for the 90-member Assembly, the Congress gave tickets to 13 women, one less from the last Assembly elections.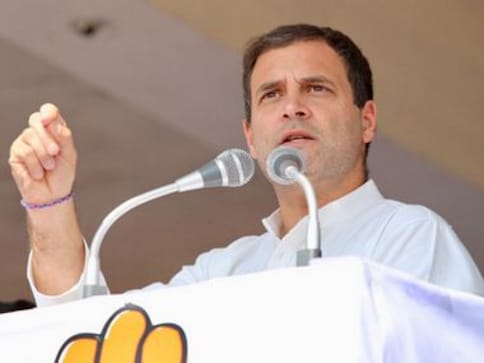 On 12 August, Rahul Gandhi had told Congress workers at Ramlila Ground in Jaipur that he would not let any "parachute candidate" secure ticket in upcoming state elections and would also ensure that the maximum number of women candidates are nominated by the party to contest.
"Before every election, parachute candidates come and take tickets. This time I guarantee that not one parachute candidate will get tickets. I will cut strings of parachute candidates," the Congress president had said.
On 8 August while speaking at Mahila Adhikaar Sammelan organised by the Congress' women wing at New Delhi's Talkatora stadium Rahul had said, "I want to tell you all that in the future, women of India will have at least 50 percent posts in the Congress party. This will not happen overnight, but this is our aim because we are not ready to believe that if women have 50 percent population, if women contribute 50 percent to run the country, then our political organisation should also have the same space for them."
Ahead of the Karnataka elections, Rahul in February had spoken the same thing that half of the party posts and tickets will be given to women. Earlier he had proposed that Congress should shortlist candidates through a laid out process like American primary.
All through August and September the Congress president in his public programmes in Rajasthan, Madhya Pradesh and Chhattisgarh repeatedly thundered against "parachute candidates", turncoats and rebels from other parties and raising high hopes to women ticket aspirants. But all these were conveniently forgotten when tickets to party candidates were actually distributed with his sign and seal.
Consider this -- in 152 candidates  (out of a total of 200 seats) for Rajasthan which Congress announced late on Thursday, only 19 were women. Contrary to the repeated claims made by the Congress president about denial of tickets to parachute candidate, the party gave tickets to at least four such persons – Harish Meena, Habib UR Rehman, Sona Devi and KL Jhawar. Reports suggest that Jhawar joined Congress party minutes ahead of the announcement of tickets.
Turn to Madhya Pradesh for a 230-member state Assembly the Congress has given tickets to 28 women candidates, roughly 12 percent of the total number of seats. Then there were some parachute candidates who happily accepted a Congress ticket. Most prominent of them being the 78-year-old BJP leader Sartaj Singh (denied ticket due to 75-year retirement formula) who got a Congress ticket barely half-an-hour after quitting BJP and joining Congress. Rahul didn't cut the strings of the parachute as he had promised earlier.
In Chhattisgarh, for the 90-member Assembly, it gave tickets to 13 women, one less from the last Assembly elections.
The situation is no better in BJP, both for the number of women candidates fielded and number of turncoats getting the party nomination. But why the Congress is being questioned here not the BJP is because its president Rahul had made tall claims on multiple occasions on various platforms. In contrast to that BJP president Amit Shah did not many any such claim. Shah had kept it straight -- winnability of a candidate as principal criteria in ticket distribution.
Rahul can't take the plea that the party he presides does not listen to him. His control over the party is supreme. Every party candidate has to present the certificate (commonly called ticket) with sign and seal of party president before the returning officer at the time of nomination. That facilitates allocation of party symbol for polling.
What nine-time Lok Sabha MP Kamal Nath said on Thursday was perhaps a strong rebuttal to his party president's observations. Nath said the party did not pick up many women candidates for "quota" or for sajawat (decoration) making it clear that it's only winnability which decides the tickets and neither gender nor 'outsider' are factors.
India
The yatra, which entered Kerala on 10 September, will go through the state covering 450 km, touching seven districts in 19 days before entering Karnataka on 1 October
Politics
The response that Rahul Gandhi received for his ongoing 'Bharat Jodo Yatra' is a good reason to persuade him to return as the Congress President, senior party leader Salman Khurshid said on Wednesday.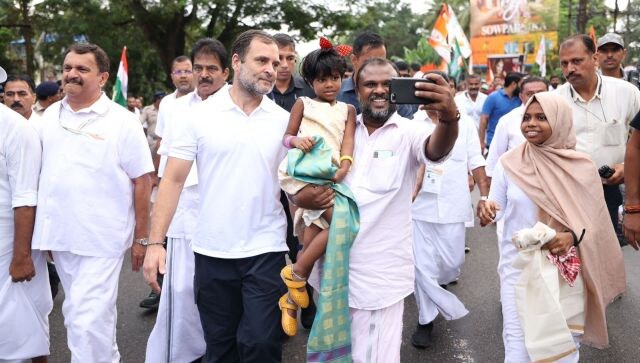 India
The 3,500-km march from Kanyakumari to Kashmir will be completed in 150 days and cover as many as 12 states. From Kerala, the Yatra will traverse through the state for the next 18 days, reaching Karnataka on 30 September. It will be in Karnataka for 21 days before moving north