Assembly Elections 2018: Congress trumps BJP in Hindi heartland, but that won't make road ahead easy for grand alliance
While it is ready to form the core of mahagathbandhan against Modi in 2019, Congress might find it difficult to gain acceptance among the constituents of a third front, many of whom consider a 'strong Congress' an anathema to a grand alliance.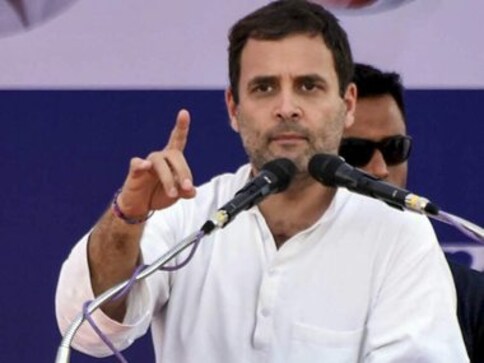 At the time of writing, the Congress seems to have defeated BJP 3-0 in the Hindi heartland states of Rajasthan, Chhattisgarh and even Madhya Pradesh based on results and leads. In the first two states, they have established a clear majority while in the third they have pulled ahead of the BJP to cross the halfway mark.
While these Assembly results will be dissected, parsed and analysed threadbare in days ahead, one thing is immediately clear. Congress' victory over the BJP in one-on-one contests has coincided with Rahul Gandhi's ascension as party president.
There will be debates on vote shares, seat shares, vote-to-seat conversions and whether Congress' win is as comprehensive as it sounds on paper given the fact that BJP was defending 15-year anti-incumbency in two states and an unpopular chief minister in another but there should be no debate over the fact that under the Gandhi scion's leadership, the Congress has shed its 'laid-back' image and become more of a fighting unit.
What does that mean for the mahagathbandhan, or the grand alliance that will take on Narendra Modi in 2019?
Prima facie, it is good news for the grand alliance. Any amphibious group with clashing interests and competing ambitions — that has nothing but anti-Modi sentiment as the glue — needs a fulcrum to take shape. Congress, which is sure to become rejuvenated after Tuesday's results, is ideally suited to play that role.
Even though it has suffered a reverse in Mizoram and couldn't make much of a dent in K Chandrasekhar Rao's popularity in Telangana where its partnership with Chandrababu Naidu failed to reap dividends, Congress has importantly snatched the Hindi heartland states away from BJP (going by current trends).
While a win in Rajasthan was on expected lines, Congress' prize catch was Chhattisgarh where it had neither a leader nor organisational strength to bank on. The fact that it romped home to end Raman Singh's 15-year reign, indicates that it benefitted from a decisive swing away from BJP in its favour – a development that should leave the saffron unit worried ahead of 2019.
Congress' performance in Madhya Pradesh is similarly incumbent on addressing its chronic organisational lacunae and putting up a united front. These factors were critical in tweaking the results in Congress's favour even though there might not be a great difference in terms of vote shares.
Whichever way you slice and dice the numbers, however, the win in three key states has helped Congress claw back into the reckoning. After a series of defeats, these wins will do wonders to its confidence. Rahul Gandhi, as the president, deserves plaudits.
This is also where Congress' problem starts. While it is ready to form the core of mahagathbandhan against Modi in 2019, the party might find it difficult to gain acceptance among the constituents of a third front, many of whom consider a 'strong Congress' an anathema to a grand alliance.
As a party that has governed India for six decades since Independence, Congress' attitude towards power is that of reflexive entitlement. Even when it was reduced to a rump in 2014, its sense of entitlement never faded, neither did its arrogance. Circumstances, however, forced on it a change in attitude where it began to play second fiddle out of a compulsion to keep the BJP out of power. We saw an example of this attitude most recently in Karnataka where it offered the chief minister's post to JD(S) to prevent BJP from forming a government.
This strong result in three states, however, might restore Congress' confidence and consequently it is likely to become more demanding while negotiating with regional powers in a grand alliance. Regional parties may find it harder to strike a bargain, not the least because many of these chieftains harbour great ambitions.
One doesn't have to stretch the imagination too much to surmise that for a Mayawati who found a weaker Congress "arrogant" and unworkable before the Assembly polls will find this 'new Congress' even more difficult to work with. Similarly, Mamata Banerjee, who harbours prime ministerial ambitions herself, may find it hard to accommodate a Congress which doubtless will pitch Rahul as the one to take on Modi.
There needs to be a fair bit of bargaining and give-and-take in this scenario. It is unclear whether Congress will be ready to make sacrifices any more when it feels rejuvenated enough to tackle the BJP on its own. The road ahead for mahagathbandhan just got tougher.
Find latest and upcoming tech gadgets online on Tech2 Gadgets. Get technology news, gadgets reviews & ratings. Popular gadgets including laptop, tablet and mobile specifications, features, prices, comparison.
India
MSP was started in the 1960s when India was a food-deficit nation and it has skewed India's farm economy towards a handful of crops.
India
Khurshid, whose comments come after Kapil Sibal and others spoke critically of party's show in Bihar polls, added that there are forums within the party to air views and that doing so publicly "hurts it"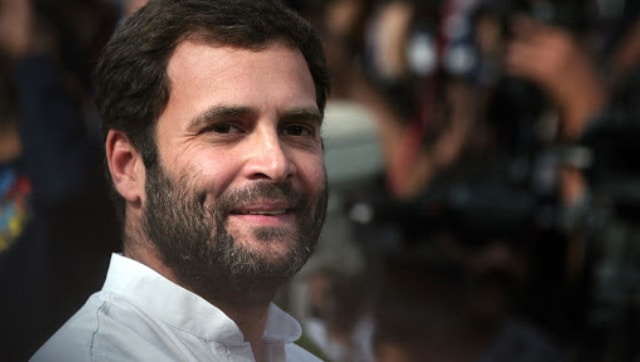 Politics
According to the state Congress leadership, Gandhi inquired about the seat-sharing deal between the two parties