Assembly election results: How Congress reacted to call for 'introspection' by Sonia, Rahul
Not all Congress leaders were happy with the usual call for 'introspection' by Sonia and Rahul Gandhi after the defeat in the Assembly elections.
After the drubbing which Congress got in the Assembly elections in the four states of West Bengal, Assam, Kerala and Tamil Nadu, party president Sonia Gandhi on Thursday said that the party will "introspect" yet again.
"We will introspect into reasons for our loss and will rededicate ourselves to the service of people with greater vigour," ANI quoted the Congress president as saying. "We accept the verdict of the people of Assam, West Bengal, Tamil Nadu, Puducherry and Kerala with utmost humility," she further said.
Party vice-president Rahul Gandhi tweeted out more cliches.
We accept the verdict of people with humility. My best wishes to the parties that have won the elections

— Office of RG (@OfficeOfRG) May 19, 2016
I take this opportunity to thank every Congress worker and leader and our allies for their effort during these elections

— Office of RG (@OfficeOfRG) May 19, 2016
We will work harder till we win the confidence &a trust of people

— Office of RG (@OfficeOfRG) May 19, 2016
However, not all party leaders are happy with mere claims of "introspection" and tweets about working harder now.
"The time for introspection is now past. Time for action has come…It is time to move and it is time to make some visible changes that the world and the country can see because for a couple of years after 2014, the process for consideration, reflection, introspection and so on has been taking place. It is now time for the leadership to draw on the conclusion from their introspection and take necessary action," The Indian Express quoted Congress MP Shashi Tharoor as saying.
Senior Congress leader and former Madhya Pradesh CM Digvijaya Singh also tweeted out, saying that the election results were "disappointing but not unexpected", adding that it was time for the party to go for a "major surgery".
Today's results disappointing but not unexpected. We have done enough Introspection shouldn't we go for a Major Surgery ?

— digvijaya singh (@digvijaya_28) May 19, 2016
The Indian Express report also said that Digvijaya had complained about how action on reports submitted by Congress leaders to the party leadership after the Lok Sabha 2014 defeat had not been taken till now.
A Congress leader, who spoke to IANS on the condition of anonymity, said that the morale of workers was down after the series of defeats.
"The party morale is at its lowest ebb," he said.
"Today you need fighters who put in their heart and soul in the work given to them. People have got tired to seeing the same faces in states. There should be generational change. The young leadership should be in the forefront," he said.
The leader said parties such as BJP were far quicker in bringing about correctives compared to Congress.
"Whatever is the party's strategy for revival, it should be unveiled fully," he said.
The fact that Congress leaders need to speak honestly about their own party on condition of anonymity should worry the party.
There was also a section of Congress leaders which wanted Priyanka Gandhi to join active politics. "Priyanka should decide now and come into active politics," Digvijaya had said a day before the election results, according to India Today.
Another Congress leader RPN Singh also backed Digvijaya's remark and said that she was already active in Rae Bareli and Amethi.
"Many Congressmen want her to join active politics but the decision is her's," the report quoted Congress general secretary Shakeel Ahmad as saying.
However, as usual, there was also a section of Congress leaders which was not at all critical of the top leadership.
Rahul Gandhi could be elevated as Congress president, independent of the party suffering a debacle in the current round of Assembly elections.
An indication to this effect was given by party's chief spokesman Randeep Surjewala on Thursday.
When a reporter sought to know whether plans to elevate the 45-year-old Congress vice-president would be put on hold in the backdrop of the poll reverses, Surjewala dismissed it saying, "Your suggestion is spectacular, we reject it outright."
A party leader, who is known to be close to Rahul, said he would be elevated "sooner than you think".
"We had expected these results. We will analyse the reasons for our defeat under the leadership of Sonia and Rahul Gandhi," party leader Mukul Wasnik said.
Senior leader AK Antony said the Congress defeat in the Kerala Assembly polls was certainly a "setback" for the party, but it would bounce back.
Antony, a former Kerala chief minister told reporters that "the defeat was certainly a setback for the party. We are disappointed but not disillusioned or disheartened."
Suggesting that the party has witnessed worst days in 1967, Antony said that time, the party could secure just nine out of 133 seats and it was a "total blackout" in some of the regions and "we came back like a phoenix".
He further said that victory and defeat are part of the democratic process and that the part would introspect on the causes for the defeat to make a comeback.
With inputs from agencies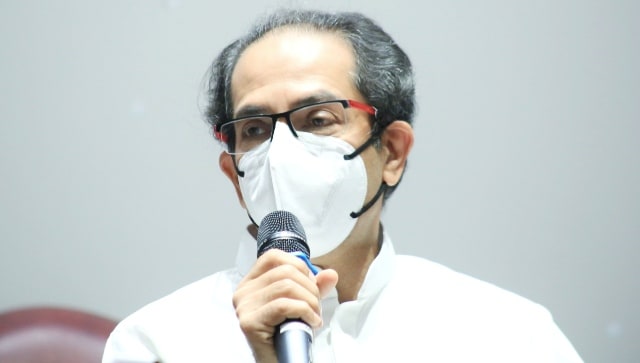 Politics
Speaking on the occasion of Shiv Sena's foundation day, Thackeray said standing on one's own does not mean just fighting elections but fighting for rights.
Politics
Rupjyoti Kurmi, a prominent tea tribe leader, is the son of former Assam minister late Rupam Kurmi, and has been elected from Mariani constituency since 2006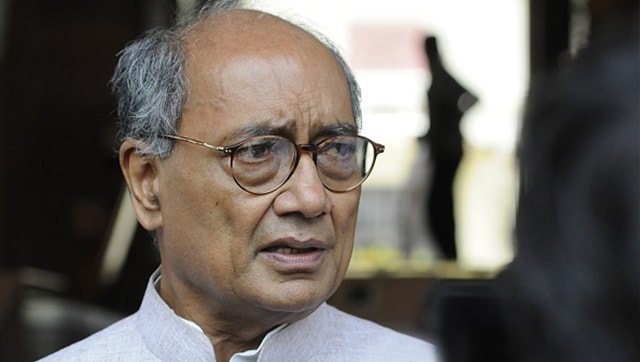 India
Singh, who was speaking on the Clubhouse app, allegedly said that the Congress will consider restoring the region's special status if it comes to power in the UT