Assembly Election Dates Announcement Updates: Congress, TMC question rationale of holding eight-phase polls in West Bengal
Assembly Election Dates Announcement LIVE Updates: Elections will be held on 6 April for Tamil Nadu, Puducherry and Kerala. Assam election will be in three phases, while West Bengal will witness eight-phase polling.
Auto refresh feeds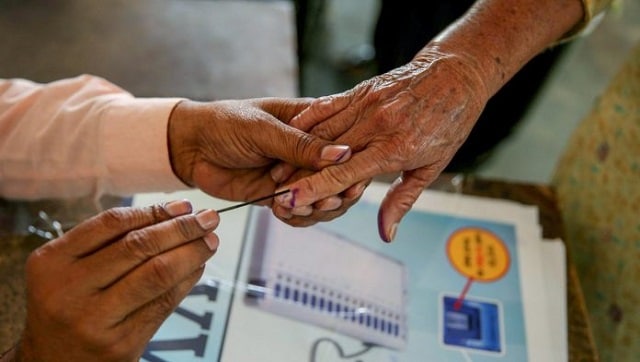 LIVE NEWS and UPDATES
Assembly Election Dates Announcement LATEST Updates: Chief Election Commissioner Sunil Arora said that the Assembly polls will be held in West Bengal in eight phases. The dates are as follows: 27 March, 1 April, 6 April, 10 April, 17 April, 22 April, 26 April, 29 April
Arora said that the polls to Tamil Nadu and Kerala will held in a single phase on 6 April
Arora took exception to media reports suggesting Election Commission requested early deployment of central forces in West Bengal.
In the thick of the pandemic, ECI started test trials with elections to 18 seats to Rajya Sabha. After that, came the challenge of the Bihar elections, it was indeed a watershed moment for ECI. It proved to be a litmus test, CEC Sunil Arora said.
CEC Sunil Arora said that the Bihar Assembly Election was a watershed moment for the Election Commission as it was difficult conduct the massive democratic exercise among an electorate of over 7 crore people.
Barely an hour before the Election Commission releases the poll dates, West Bengal chief minister Mamata Banerjee announced a hike in minimum wages for daily wage labourers.
The is the second Assembly election to be conducted amid COVID-19 pandemic. The Election Commission had successfully conducted Bihar Assembly elections in November last year.
The Election Commission is expected to announce the schedule of upcoming Assembly elections in five states at 4.30 pm on Friday, News18 reported.
EC to announce poll dates of 5 states today at 4.30pm

— Marya Shakil (@maryashakil) February 26, 2021
Earlier on Wednesday, the poll panel held a meeting to finalise the dates for the poll-bound states — West Bengal, Assam, Tamil Nadu, Kerala — and Union Territory Puducherry.
Moreover, Deputy Election Commissioner Sudip Jain, who is also the in-charge of West Bengal, will be travelling to Kolkata on Friday to take note of the preparedness and updates.
During his visit, Jain will hold a series of meetings with district magistrates and police superintendents. He would also seek a detailed plan from each of the district administration about deployment of central forces, reported The New Indian Express.
Due to the COVID-19 pandemic, the Election Commission is likely to hold elections in West Bengal in seven-eight phases. In 2016, elections were held in six phases from 4 April to 5 May.
Meanwhile, the blast in Murshidabad's Nimtita and the recent violence in parts of West Midnapore have prompted the poll body to label 6,400 booths in Bengal as "extremely sensitive".
"The EC, after preliminary investigation, has identified 6,400 booths as extremely sensitive. This is the highest among the four poll-bound states and a Union Territory," a state election commission official was quoted by The Times of India as saying.
The terms of the legislative Assemblies of West Bengal, Tamil Nadu, Assam, Kerala, and Puducherry will come to an end either in May or June this year.
Politics
Varma, a former JD(U) MP, had joined the TMC last year, saying it was the need of the hour to work towards strengthening the Opposition.
Politics
As Janata Dal (United) leader Nitish Kumar ended the alliance with BJP, Samajwadi Party (SP) chief Akhilesh Yadav on Tuesday termed the move as a "good start" towards taking a stand against BJP by political parties and people
Politics
Supriyo, along with Snehasis Chakraborty, Partha Bhowmik, Udayan Guha and Pradip Majumdar were sworn in as cabinet ministers at Raj Bhavan by Governor La Ganesan