Assembly Election 2017: How Sonia Gandhi, RaGa and sycophants wrote the epitaph of Congress in India
Congress' decline can be attributed to Sonia Gandhi's obsession with family rule and the preservation of its sycophantic party organisation.
Mahatma Gandhi's suggestion to 'dissolve the Congress party post independence' has often been used as a highly demeaning weapon by its rivals. Gandhi believed that, "Congress, in its present shape and form, i.e. as a propaganda vehicle and parliamentary machine, had outlived its use."
Many leaders – ranging from Prime Minister Narendra Modi to former Tamil Nadu chief minister J Jayalalithaa – have taken a dig at Congress and annoyed its leaders by quoting Gandhi's remark from 1948.
With its rout in the latest Assembly elections, the national leadership of the Congress party seems to have partly fulfilled this wish of the father of the nation. What remains of a national party, that once dominated India like a colossus for nearly half a century since the first Lok Sabha elections in 1951, is an inconsequential vestige.
The party has no chance in the Gujarat and Himachal Pradesh elections due late this year or the Karnataka elections next year, as it looks highly vulnerable.
One doesn't need a deep political insight to predict that BJP is going to rule India – both at the Centre and in the states – exactly the way Congress had done during the Nehru-Indira Gandhi era. And that the writing for Congress has been on the wall ever since Rajiv Gandhi squandered the bounty that his mother had posthumously gifted him.
However, not many could've predicted that what would ultimately decimate the party and write its epitaph would come from within the same Nehru-Gandhi family – namely Sonia and Rahul Gandhi.
The rise of BJP has been in the works ever since it made its deceptive entry into Parliament with two seats in 1984. It had reached some sort of a stasis and had showed a decade-long decline, since 1999, till Modi seized the opportunity.
Modi was not a casual self-discovery, but a strategic conqueror who predicated his rise on the imminent death of Congress as a national party. The reason behind the party's death was Sonia's obsession with family rule and the preservation of its sycophantic party organisation.
Not only did she prove to be harmful to Congress, she also ensured that its future was doomed by pushing a perpetual-novice like Rahul to its leadership. In fact, Congress' decline had begun way back in 1996 itself, when it failed to reach the 150 mark in Parliament, and the comparative improvement in 2009, when the UPA retained power, was only a blip because Modi hadn't yet arrived at the national scene.
What has ended for Congress now is a two decade-long political flop-show by Sonia Gandhi and later by the mother-son duo. They managed to keep themselves afloat only because the BJP didn't have a national leader for a long time.
But the moment Modi began to rise, their lack of merit started to show up. It's not just divisive politics, religious polarisation and UPA's corruption that propelled the BJP into its present might, but also the failure of Sonia to strategically deploy the Congress's age-old socio-political capital and nationwide resources, and her obsession with family interest.
Princeton academic Atul Kohli raises an interesting point when he says that regional nationalism has a greater appeal than Hindu nationalism in many of India's "peripheral" regions, which in other words means how local nationalist parties can counter the rise of BJP.
Tamil Nadu is a great example and will continue to be one till one of the Dravidian parties decline. Even Orissa has a somewhat similar story. With the concordant rise of Modi and Hindutva, Sonia should have sensed the futility of holding on to an undeserving legacy and allowed the Congress to regionalise and democratise.
Instead of a "high command", which essentially means her, her son and a coterie that can hardly win elections any more, calling all the shots in far away states (including appointment of district secretaries) from Delhi, she should have voluntarily encouraged the mutation of the Congress from a national monolith into diverse regional outfits with charismatic local leaders. That's what happened in Punjab now. In fact, the only glimmer of hope in Karnataka will be how well Siddaramaiah sells the local idea.
Sonia and Rahul are no national leaders. In fact, they are no assets, but liabilities. Had Sonia been loyal to the Congress, she would have started dismantling the dynasty in 1998 itself, when distress calls by sycophants brought her in. In hindsight, her postured reluctance appears insincere.
Had she been uninterested in family rule, she could have used her tenure to continue the non-family process PV Narasimha Rao had set in motion and democratised the party, encouraged the next line of leadership and strengthened the autonomies of the state units.
Instead, she hated Rao and even banished his memory from Delhi for being a man who had a mind of his own, brought everything back to the family and ruled by proxy. What got lost in the process was a great line of leaders who had formidable influence both at the local and national levels.
Some of them left while others became insignificant, playing second fiddle to an amateur like Rahul. Today, the states ruled by the party are just tiny specks on the map of India and in Parliament. Its position is marginally better than a state party such as the AIADMK.
Redemption seems to be very difficult. Sonia and Rahul are irrelevant for India. While stating that the Congress had outlived its utility, Mahatma Gandhi wanted the AICC "to disband the existing Congress organisation and flower into a Lok Sevak Sangh" – a highly decentralised self-rule movement. Unfortunately, the Congress is too late for even this.
Politics
With all possibilities of a major structural and characteristic renovation that Rahul Gandhi's July 2019 resignation suggested now ruled out, the Grand Old Party represents the order of feudal decadence in the political terrain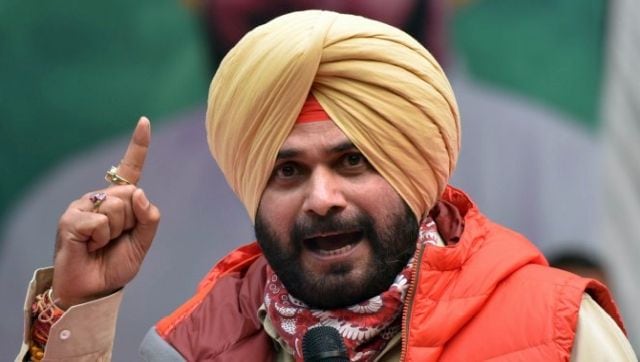 Politics
Days after resigning as Punjab Congress chief, Sidhu said that his concerns have been resolved and the party asserted that he will continue as the head of the state unit.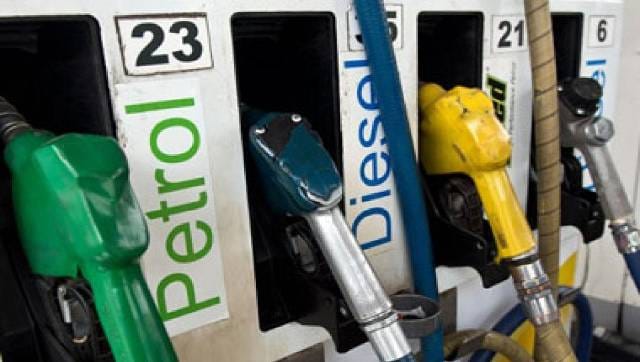 World
Fuel prices have risen not only in India, but elsewhere too. Even if one ignores it, the fact is that state government taxes account for 41.67 per cent of the final petrol price