Assam violence aftermath: Nearly 25,000 refugees return home
Nearly 25,000 refugees hit by NDFB (S) violence in Assam have returned to their homes in the last 24 hours.
Guwahati: Nearly 25,000 refugees hit by NDFB (S) violence in Assam have returned to their homes in the last 24 hours with gradual improvement of the situation though around 1.3 lakh people are still lodged in these temporary shelters across four districts.
Addressing a press conference on Tuesday, Assam State Disaster Management Authority (ASDMA) Chief Executive Officer Pramod Kumar Tiwari said 1,29,828 persons are living in 77 relief camps in Kokrajhar, Sonitpur, Chirang and Udalguri districts at this moment.
"During last 24 hours, 8 relief camps have been closed down in Chirang, Sonitpur, Udalguri and Kokrajhar districts...In total, 24,651 inmates have left the relief camps for their villages during this period," he said.
There has been no report of any untoward incident from any part of these districts and the situation has been improving fast, Tiwari said, adding the authority is hopeful that all people will return to their homes very soon.
At present, nearly 1.1 lakh people are staying at 59 relief camps in Kokrajhar. It is followed by Chirang, where almost 20,000 people are staying at 11 camps.
Authorities are running only 1 relief camp in Sonitpur and 356 people are staying here at this moment. Udalguri has 6 camps and houses around 1,400 inmates.
Tiwari also said that district officials of Kokrajhar today went to Alipurduar in West Bengal and brought back the refugees from two camps.
Altogether 81 people, including 66 Adivasis, 13 Bodos and 2 Bengali-speaking persons, have been killed since December 23 evening in serial attacks by NDFB(S) terrorists, retaliatory violence and police firing across four districts.
A total of 128 police cases have been filed in different places and 83 persons have been arrested so far.
"Of the total arrested, 9 are NDFB(S) cadres and their linkmen. Rest all have been apprehended for rioting, arsoning and other related charges during post-attack violence," Assam Commissioner and Secretary (Home and Political) L Sweety Changsan said.
Out of total registered cases, the state government has handed over four cases to NIA.
Changsan also said the NIA Director General Sharad Kumar, who is on a trip to Assam, has held talks with Chief Minister Tarun Gogoi this evening and met other senior officials of the government.
"The NIA is conducting the investigation. We have informed the NIA chief of all cooperation and full support from the state government in the probe into the attacks," she added.
PTI
India
Although the state government has issued directives against the setting up refugee camps, local communities are clandestinely providing shelter to refugees
India
The Myanmar's military's ruthless crackdown after its coup has left more than 500 people dead, according to a local monitoring group, triggering international outrage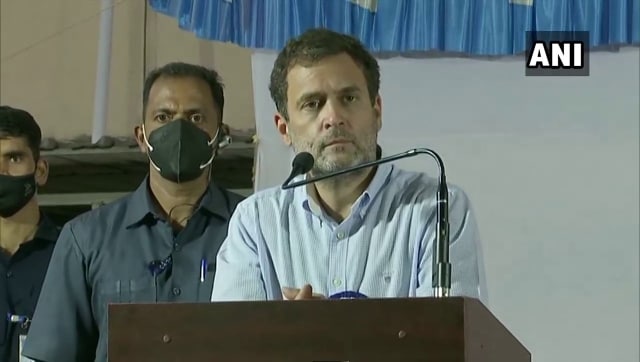 Politics
Both Shah and Rahul will campaign in constituencies that are going to polls in the third and final phase on 6 April