Assam polls: Only 8.6 percent women candidates in fray; number dwindled since last elections
The number of women in the electoral arena in these polls is only six more than that in 2011, when 85 of them had entered as contestants and 14 — all from Congress — made it to the state legislature.
Guwahati:  They may have pipped men in the turnout for the first phase of the Assembly elections in Assam, but women make up an abysmal 8.6 per cent of the total candidates in the fray with all the major parties having given fewer tickets to them this time as compared to the 2011 polls.
The number of women in the electoral arena in these polls is only six more than that in 2011, when 85 of them had entered as contestants and 14 — all from Congress — made it to the state legislature.
All the major parties — Congress, BJP and its allies AGP and BPF, and the AIUDF have given fewer tickets to women candidates this time than in the last elections.
The ruling Congress has fielded 16 women candidates, including 12 sitting MLAs, as against 19 in the last polls.
Two sitting Congress MLAs — Mandira Roy from Algapur and Amiya Gogoi from Duliajan — were denied tickets while four new faces — Bobbeeta Sharma from Gauhati (East), Dr Jury Sarma Bordoloi from Gauhati (West), Angkita Dutta from Amguri and Pallabi Saikia Gogoi from Teok have earned nominations for the polls this year.
BJP, which is contesting in 89 seats, too, has given fewer tickets to female candidates, fielding only six of them as against nine in 2011.
Similar is the case with AGP, which has put up only two women candidates as against eight in the last polls. The other BJP ally, BPF, which had fielded three women contestants in 2011 has given tickets to only two of them this time.
AIUDF, the principal opposition party in the Assembly, is contesting 74 Assembly seats and has given tickets to five women candidates.
There is only one woman candidate each fielded by CPI(M), CPI(ML), Samajwadi Party, Trinamool Congress and the United Peoples Party, while SUCI has fielded three women candidates.
Women voters registered a higher polling percentage than en in the first phase of elections for 65 Assembly seats in Assam on 4 April.
Election data said the turnout of women was 82.58 per cent while that of men was 81.84 per cent.
In the last assembly polls, 77.02 per cent male voted as against 75 per cent of women.
The Assam legislature has 126 seats.
With four contestants, Kokrajhar (West) is the seat with the highest number of women in the fray followed by three each in Dispur, Hajo, Goalpara (West), Panery and Duliajan and two each in Silchar, Borkhola, Sorbhog, Jalukbari, Batadraba, Nowgong, Jamunamukh, Dergaon, Kokrajhar (East), Teok, Amguri, Mahmara and Morigaon.
The Congress in its manifesto has promised reservations in government jobs and financial, social and job security to the
people. It has also pledged to remove gender disparity in the workplace, 50 per cent reservation for women in panchayati raj and autonomous council bodies and government aid and easy loans for women entrepreneurs and self-help groups.
The ruling party has also promised special housing schemes for women, working women and girls' hostel and special financial schemes for elderly, neglected and unemployed women, among others.
The BJP, in its vision document, has given similar assurances, including of job reservation and 50 per cent quota in elected bodies and has also promised to revamp the State Commission for women and introduce strict laws to punish traffickers.
The saffron outfit, which has launched a massive campaign to wrest power from the ruling Congress, has also cited the 'Beti Bachao, Beti Padhao' campaign launched by its government at the Centre to pitch for votes. It has said it would bring strict laws against female foeticide.
The various parties and their candidates, however, have not made too much mention of women's issues barring a few passing remarks on the need to ensure the safety and security of women.
Out of a total of 1,064 candidates in the fray for the 2016 Assembly polls in Assam, there were 43 women contestants in the first phase with 48 more featuring in the second.
Politics
The newly-appointed RLD chief vowed that his party will not allow a communally polarised campaign to 'ruin' the Hindi heartland state in the run-up to the Assembly polls in 2022
India
After Nusrat Jahan's case, the government should take a lead and codify the law on subjects like live-in relationships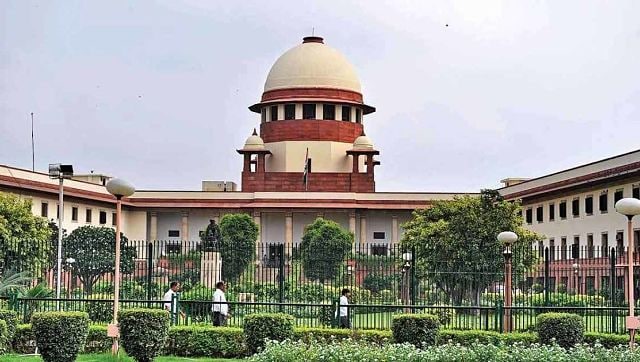 India
Justice Aniruddha Bose said the issue will now be placed before CJI NV Ramana. Banerjee and Ghatak will submit information about their role in CBI's arrest of four TMC leaders