Assam polls: JP Nadda, Rahul Gandhi to address rallies on last day of campaigning for second phase
Union minister Smriti Irani, Assam chief minister Sarbananda Sonowal and state minister Himanta Biswa Sarma will also participate in election events and address rallies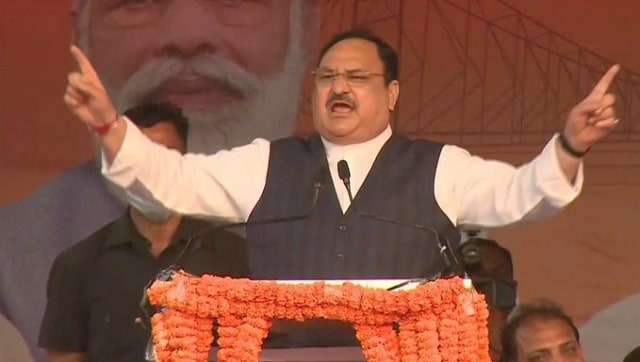 BJP national president JP Nadda will be campaigning for his party on Tuesday once again in Assam, two days after the conclusion of the first of the three phases of polling in the state.
Nadda will participate in three public meetings in the state on Tuesday, starting with the first in Dharmapur at noon. At 1.40 pm, Nadda will move to Dhubri and then to the Kamrup district for the final public meeting at 3.20pm.
Squaring off against Nadda will be the former president of Congress party, Rahul Gandhi, who also has three public meetings lined up in the state.
Rahul will start his day a little earlier than Nadda at 11.30 am with his first meeting in Tarapur, Silchar. He will then move to Haflong for his second meeting at 1pm, followed by another meeting in Karbi Anglong at 2.40 in the afternoon.
On the last day of campaigning for the second phase of the elections, Union Textile Minister Smriti Irani, Assam chief minister Sarbananda Sonowal and Assam minister Himanta Biswa Sarma will all participate in election events and address rallies.
Irani will address rallies in Borkhetry, Gauripur and Dhubri constituencies.
While  Sonowal will address four rallies, Sarma will address seven rallies on the last day of campaigning for the second phase of polls in the state.
The BJP is expected to face a strong fight from the Congress in the northeastern state. Assam is the only state in the current poll cycle that sees a direct fight between the Congress and the BJP.  The Congress has entered the fray with Badruddin Ajmal's AIUDF on its side, a move that many see as crucial.
Defence Minister Rajnath Singh told news agency ANI that the NDA would come back to power in Assam with more seats, adding that the party would also emerge victorious in West Bengal.
In the first phase on 27 March, Assam recorded 79.97 percent turnout while Bengal registered an even better poll percentage of  84.63 percent, according to the approximated voter turnout trend released by the Election Commission. On 1 April, 39 more seats from Assam and 30 constituencies in West Bengal will go to the polls in the second phase.
Politics
A Trinamool Congress worker alleged that while 20 lakh people in Assam are suffering due to the flood, the chief minister is busy toppling Maharashtra government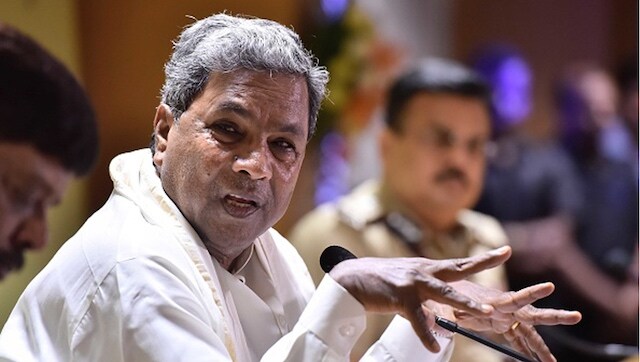 India
Siddaramaiah charged that the BJP government at the Centre betrayed the people by not fulfilling its election promises
India
College Trustee Dhiren Vaishnav said the order came to his notice on Sunday night, after which he immediately discussed it with fellow trustees and contacted Gohil