Assam polls: Ajmal criticises Congress publicly as BJP stays away from the numbers game
Badruddin Ajmal knows that if the Congress loses and the BJP wins, then a secularist tirade will start against him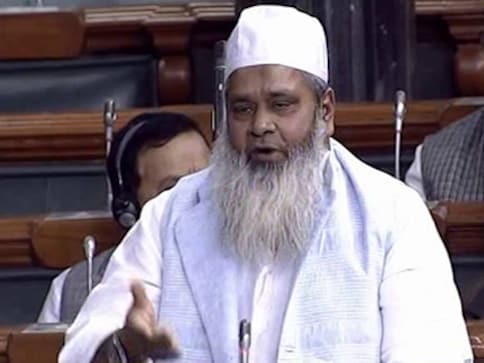 A series of tweets by All India United Democratic Front (AIUDF) chief Badruddin Ajmal blaming Congress for "division of secular votes" in Assam has spiced up speculation on the poll outcome in the state.
The fact that his anguished tweets came on the eve of the second and final phase of polling has left many wondering as to why he chose to vent his ire against the Congress publicly. More so, when around half of the total 61 seats which went to the polls on Monday were Muslim-dominated. Incidentally, these areas recorded a high voter turnout of 82 percent, which could go to around 85 percent when all votes are computed.
The question is, has the businessman-cum-politician read the early signs of what could be the eventual result? Is it because of his informed assessment of the ground situation that he has made a preemptive strike to counter the secularist tirade against him, which is bound to begin if Congress loses and BJP wins? The wait for poll results is very long; another 37 days to go till 19 May.
Consider what Ajmal said in his series of tweets: "If BJP wins because of division of secular votes, it is Congress who will be responsible. Even before two days we approached Cong to come in to some understanding. But Congress rejected our offer. But unfortunately Congress did not agree to form an alliance with us. They rather are hell bent to divide secular votes. Nitish Kumarji, Lalu Yadavji also tried their best 2 work out a grand alliance including Congress, AGP, BPF, JDU, RJD & all other secular forces. We tried our best to form an alliance with the Congress, Prashant Kishore spoke to Rahul Gandhi in this regard."
He has let the world know that Nitish Kumar's official advisor Prashant Kishor was the go between for him and the Congress vice president. But Rahul didn't agree with Kishor, to whom he has outsourced the party's Uttar Pradesh poll campaign strategy. JD(U) and RJD are contesting 12 seats each in Assam.
Congress' chief minister Tarun Gogoi is fighting 15 years of anti-incumbency. This is perhaps the toughest electoral challenge that Gogoi has faced in his three terms in office. Many, including Himanta Biswa Sarma, have defected from the Congress and joined the BJP.
In the 2014 parliamentary elections, BJP became a buoyant force in Assam, bagging seven of the 14 parliamentary seats with an impressive vote share of 36.5 percent. The Congress and Ajmal's AIUDF won three seats each. That was the BJP's quantum jump from the party's vote share in 2011 assembly elections when it could get only five seats. This time around the BJP is hoping to get a clear majority with two of its pre-poll allies, AGP and Bodoland People's Front. The party has also been successful in building its campaign on the theme of Assamese versus Outsiders.
But BJP leaders realise that this is a close election. The party does not have a strong organisational support and history to make boastful claims. party leaders are expressing the majority with the simple term "clear majority" instead of predicting numbers.
There are three reasons for this: first, no one is quite sure as to what surprises Assam's high voter turnout has in store; secondly, one third of the population of Assam is Muslim, mostly illegal immigrants from Bangladesh, who would strongly vote against the BJP (an unofficial estimate divides the 33 percent Muslim population into seven percent Assamese Muslims and 26 percent immigrant Muslim population); and thirdly, Bihar election results, in which all their internal assessments miserably failed, have made them a little wiser.
High voter turnout has lately been the norm in assembly and parliamentary elections. Assam surely has touched a new high of over 80 percent but polling percentages in Maharashtra, Jharkhand, Haryana, Jammu and Kashmir too were high and the verdict ranged from fractured to simple majority. Assembly election in Delhi of course was a different ball game.
Ajmal's public outbursts against the Congress leadership and CM Gogoi's decision to hold a press conference when polling was on to accuse the Election Commission of partisan behaviour has not enthused their secularist supporters. The Election Commission has registered an FIR against the chief minister.
Gogoi wouldn't have liked to conclude his third consecutive term in office with a FIR filed against him. For now, he can only hope that he does not go down in history the way another Congress chief minister of his stature, Sheila Dikshit, did in Delhi.
Politics
Several BJP leaders downplayed the impact of Mukul Roy's return to TMC, with Dilip Ghosh saying Roy himself wasn't sure whether the BJP 'gained anything'
Politics
Before his death, Prasada Sr who had contested and lost against Sonia Gandhi for the leadership of Congress was totally disillusioned with the Congress and Gandhis, in particular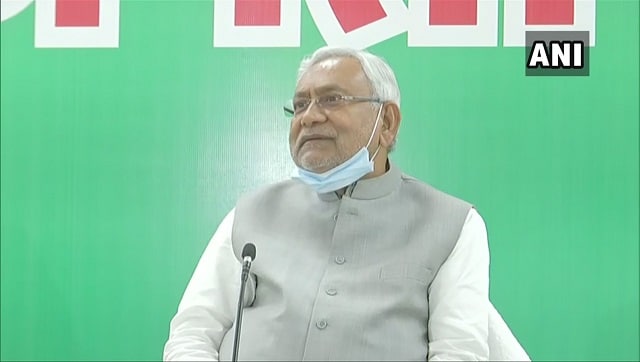 India
Chief Minister Nitish Kumar made the announcements on Tuesday, 15 June. He also said that the night curfew will be cut short by four hours in the state. Timings of night curfew will be 8 pm to 5 am.