Assam court issues bailable arrest warrant against Arvind Kejriwal after he fails to appear in defamation case
Delhi CM Arvind Kejriwal has been issued a bailable arrest warrant after he failed to appear before an Assam court in connection to a defamtion case on Monday.
Arvind Kejriwal's legal troubles seem far from over. While the Arun Jaitley defamation case continues to haunt the Delhi chief minister, another defamation suit might put the him in more trouble.
According to India Today, the Delhi chief minister has been issued a bailable arrest warrant after he failed to appear before an Assam court in connection to a defamation case on Monday.
However, Kejriwal sought to excuse himself from the hearing due to the high-octane campaigning for the Delhi municipal polls. "He (Kejriwal) cannot leave Delhi to attend the court hearing because of the civic election and the nature of his work because he is Chief Minister of Delhi," NDTV quoted Kejriwal's lawyer as saying.
The defamation case was filed by Assam BJP leader Surya Rongphar for his tweet against Prime Minister Narendra Modi.
In the December 2016 tweet, Kejriwal had questioned the academic degree possessed by the prime minister. he has tweeted, "Modiji 12 pass hain. Uske baad ki degree farzi hai (Modi ji has studied only up to 12th standard. Yet, his degree is fake)."
Rongphar has said that the comment made by Kejriwal was "baseless and misleading", NDTV reported.
The report also added that the next hearing on the case will be on 8 May.
Kejriwal has been targetting Prime Minister Modi over his educational qualifications.
Addressing a press conference in December 2016, Kejriwal alleged that Modi's reluctance to show his degrees raised suspicion about their authenticity.
"Earlier, Modiji said he did not go to college. Later, he showed correspondence course degrees which were found to be fake," the Aam Aadmi Party leader said. "If the degree is genuine, why is Modiji reluctant to show it? Why is he hiding his degree?"
The Chief Information Commissioner (CIC) had in April 2016 directed the Gujarat and Delhi Universities to disclose details of Modi's graduation and post-graduation degrees to Kejriwal after he approached CIC.
With inputs from IANS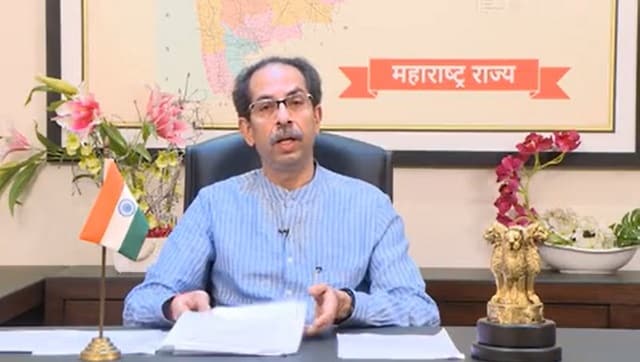 Politics
For now, Uddhav Thackeray signalled loud and clear that a reunion with the BJP was not an option
India
Prime Minister Narendra Modi in his address to the nation on last Independence Day had announced that a new university would be established in Ladakh
India
The ''Mann Ki Baat'' programme is broadcast at 11 am on the last Sunday of each month through various channels of the All India Radio and Doordarshan