Assam chief minister Sarbananda Sonowal says fight against corruption is at the top of his achievement list
Assam chief minister Sarbananda Sonowal, who completed one year in office on Wednesday, said he put fight against corruption at the top of the list of achievements of his government.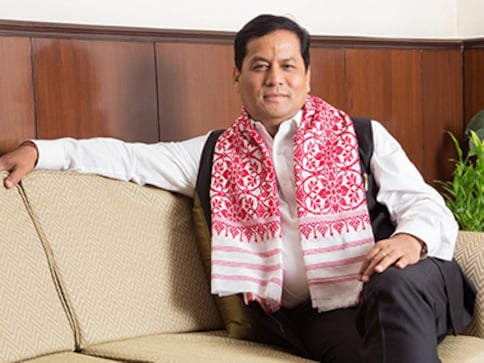 Guwahati: Assam chief minister Sarbananda Sonowal, who completed one year in office on Wednesday, said he put fight against corruption at the top of the list of achievements of his government.
Development and industrial sector initiatives, increasing revenue receipts, border security, transformation of the education sector were among the other major achievements of the BJP-led government, he told reporters here.
The government's "zero tolerance" of corruption has unleashed an "uncompromising war" to root out social evils from the administrative machinery of Assam.
He said it had resulted in the arrest of the chairman and two other members of Assam Public Service Commission on corruption charges, besides three Assam Civil Service officers in connection with the 'cash for job' scam in the APSC and 21 government officials of various departments while taking bribes.
The government drive had also yielded Rs 52.15 lakh of bribe money, Rs 3.37 crore in cash and gold ornaments valued at Rs 1.75 lakh.
The other achievements during the year were ensuring health for all, initiatives to promote digital transactions following demonetisation, promoting tourism, push for a green and pollution free Assam, drives against encroachment, implementation of Assam Accord and Swacch Bharat Mission.
He said the administration has brought back work culture in the government offices and five lakh government employees working sincerely for eight hours a day will bring further development to the state.
On the insurgency issue, Sonowal said his government had "zero tolerance" to militancy. "But whoever or whichever militant group is interested to talk about peace with the government within the constitutional framework are always welcome".
On development initiatives, Sonowal said Rs 1502.47 crore of MGNREGA fund was utilised during 2016-17 compared to Rs 620.90 crore in 2015-16, 1.76 lakh houses were completed against 71,826 the previous fiscal, 1218 villages electrified compared to 942 and 930 km road was constructed under PMGSY against the target of 750 km.
The Union ministry of road transport, highways and shipping has approved projects worth Rs 1.26 lakh crore for improvement of surface and water communication in Assam, Sonowal said adding Assam government has signed an MoU with the Inland Waterways Authority and National Highway Authority of India (NHAI)  for dredging 841 km of Brahmaputra from Sadia to Dhubri.
On the initiatives taken in the industrial sector, he said investments of Rs 6,500 crore has come to the state with companies such as Patanjali, Dabur, Hindustan Unilever and others starting production in their new units in the state employing around 40,000 people.
The other initiatives include the opening of the skill development department, adoption of The Assam Ease of Doing Business Bill, land bank for allotment to investors and Sarothi: CM Start-Up Fund to support young entrepreneurs.
In the education sector, Sonowal said 12,033 teachers were appointed against regular vacancies and 687 on contractual basis, free textbooks were provided to 52.23 lakh elementary school level students and 7.66 secondary level students, examination fee waiver as well as higher secondary first and second-year admission fee waiver for poor students.
For ensuring health for all, he said a cancer hospital was started in Gauhati Medical College Hospital and bhumi poojan was done for construction of three new medical colleges at Nagaon, Dhubri and North Lakhimpur. Besides, health insurance scheme for BPL people, chief minister's free diagnostics services were introduced.
Prime Minister Narendra Modi would lay foundation of AIIMS at Chansari near here on 26 May.
Sonowal said in compliance with the Gauhati High Court order his government carried out eviction drive in Kaziranga and freed 750 acres from encroachers. It also freed the 15th-century Vaishnavite Satras (monastery) land across the state from encroachment besides constituting a high-level committee to examine the issue of land rights to indigenous people of the state.
News & Analysis
The National Highways Authority of India (NHAI) will soon launch a mobile app on which public can make complaints against those indulging in rash driving, breaching speed limit or involved in any other similar acts.
Economy
GMR Infra has terminated its contract with the National Highways Authority of India (NHAI) for building the Kishangarh-Udaipur-Ahmedabad highway after the highways authority failed to get the required environmental clearances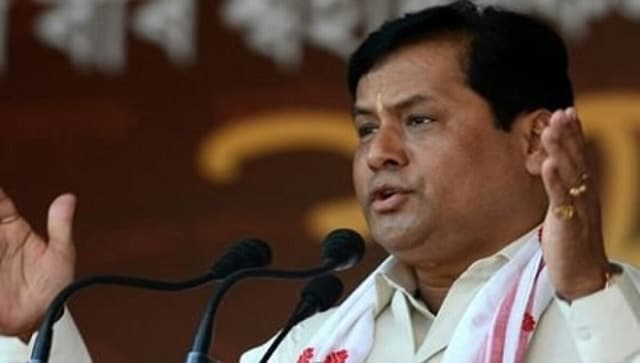 Politics
Sonowal, who belongs to Assam's indigenous Sonowal-Kachari tribals, and Sarma, an Assamese Brahmin who is the convenor of the North East Democratic Alliance, are top contenders for the chief minister's post