Assam BJP MLA withdraws resignation from Assembly after 'personal request' by Sarbanand Sonowal
BJP MLA Terash Gowalla said Assam chief minister Sarbanand Sonowal assured his concerns will be addressed in future and also personally requested him to withdraw the resignation.
Guwahati: BJP MLA Terash Gowalla Thursday withdrew his resignation from the Assembly, two days after he submitted it to the Chief Minister Sarbanand Sonowal on some issues.
Gowalla, however, had not submitted his resignation to the Assembly Speaker.
"The chief minister called me for a meeting last night to discuss the issue. He explained the complexities regarding appointments as different communities and regions have to be accommodated," the first time MLA told PTI.
"The chief minister appreciated my concerns and assured that these will be addressed in future. As he personally requested me to withdraw the resignation, so I have decided accordingly. I sent a mail to him this morning and withdrew the resignation," Gowalla said.
On 23 October, the BJP legislator had alleged that he was neglected in recent appointment in the Assam Gas Company Ltd (AGCL).
"That is one reason. AGCL is in Duliajan and people have made me their representative. They have some expectations from me. Without any consultation to me, the appointment in the company was made. I am not saying that you (government) give the post to me, but at least I should have been consulted," he had said.
Find latest and upcoming tech gadgets online on Tech2 Gadgets. Get technology news, gadgets reviews & ratings. Popular gadgets including laptop, tablet and mobile specifications, features, prices, comparison.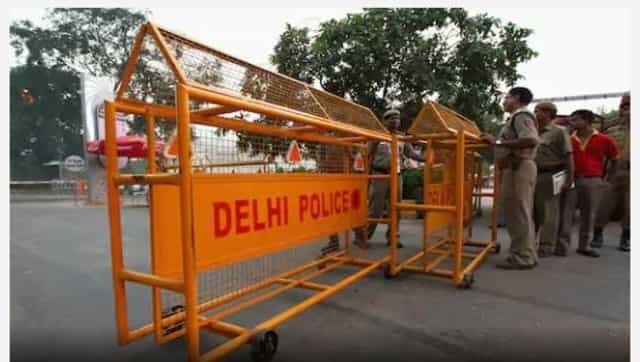 Politics
The most jarringly missing name in the 17,000-page charge sheet is that of Delhi BJP leader and former AAP MLA Kapil Mishra, the 'instigator-in-chief' in the riots.
India
Condoling Gasti's demise, Prime Minister Narendra Modi said he was passionate about empowering the poor and marginalised sections of society
Politics
Swamy had said that the BJP IT Cell had gone rogue and was putting out fake ID tweets to make personal attacks on him, while not clarifying what the underlying issue is