Assam Assembly election 2021, Tamulpur profile: BOPF's Emmanuel Mosahary won seat in 2016
The Tamulpur Assembly constituency will go to polls in the third phase of the Assam Assembly election along with 39 other Assembly seats on 6 April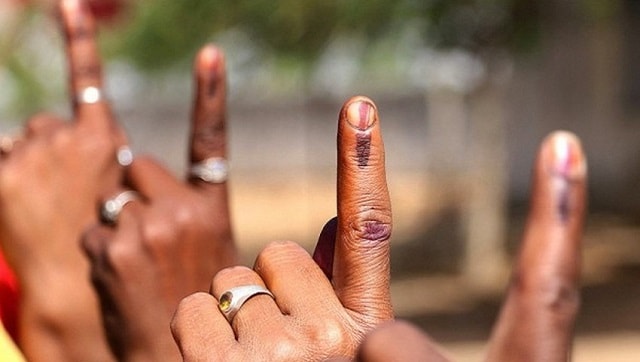 Tamulpur Assembly Election 2021: Tamulpur constituency is located in Assam's Baksa district.
It falls under the Mangaldoi Lok Sabha constituency.
In the 2016 Assembly election, the constituency had a total of 1,77,932 registered voters.
Voter turnout in previous election
The voter turnout in Tamulpur  in the previous Assembly election was 82.64 percent.
Past election results and winners
In the 2016 Assembly election, BOPF's Emmanuel Mosahary, with 63,031 votes, won a comprehensive victory over INC's Rabindra Biswas, who got just 43,084 votes.
In the 2011 Assembly election, BOPF's Emmanuel Mosahary, with 44,017 votes, handily defeated INC's Chandi Basumatary, who got 39,409 votes.
Election date and timing
The Tamulpur Assembly constituency will go to polls in the third phase of the Assam Assembly election along with 39 other Assembly seats on 6 April.
The Election Commission announced the poll dates for the Assembly election in Assam on Friday (26 February).
Elections in Assam are being held in three phases between 27 March and 6 April.
The first phase of the Assembly election will take place on 27 March in 47 constituencies, whereas polling in the second phase will see 39 constituencies going to vote on 1 April.
The third and final phase will take place on 6 April with 40 constituencies going to poll, Arora announced on Friday.
The date of making nominations for the first, second and third phase are 9 March, 12 March and 19 March, respectively, while scrutiny of nominations will take place on 10 March, 16 March and 20 March, respectively. The last date for withdrawal of candidatures are: 12 March, 17 March and 22 March, respectively.
Politics
Assembly Elections 2021 LIVE Updates: The BJP president also claimed, 'Congress is only following DMK. BJP, on the other hand, always prioritizes regional issues'
Photos
The newsmaker of the day was West Bengal chief minister Mamata Banerjee who termed the election process "the worst" she has seen in her life and accused the EC of blatantly siding with the BJP
Politics
The first phase of elections in the state was held on 27 March, while voting in the third and final phase is scheduled to be held on 6 April