Assam Assembly election 2021, Dispur profile: BJP's Atul Bora romped to victory over INC's Akor Bora in 2016
Dispur constituency is located in Assam's Kamrup district. It falls under the Dispur Lok Sabha constituency. In the 2016 Assembly election, the constituency had a total of 3,57,638 registered voters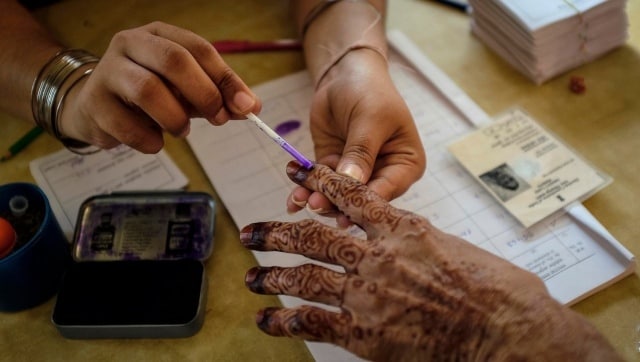 Dispur Assembly Election 2021: Dispur constituency is located in Assam's Kamrup district. It falls under the Dispur Lok Sabha constituency. In the 2016 Assembly election, the constituency had a total of 3,57,638 registered voters.
Voter turnout in previous election
The voter turnout in Dispur in the previous Assembly election was 77.98 percent.
Past election results and winners
In the 2016 Assembly election, BJP's Atul Bora, with 198,378 votes, romped to victory over INC's Akor Bora who got 68,181 votes.
In the 2011 Assembly election, INC's Akon Bora, with 83,096 votes, easily defeated AGP's Atul Bora, who netted 74,849 votes.
The Dispur constituency is expected to go to polls in April or May 2021, as part of the 2021 Assam Assembly election.
The Assam Assembly polls will be held to elect a total of 126 Members of Legislative Assembly (MLAs).-Assam Assembly election 2021, Abhayapuri South profile: AIUDF's Anita Kumar Malo narrowly defeated INC's Chandan Kumar Sarkar in 2016
India
Mayor Rishikesh Upadhyay and MLA Ved Prakash Gupta have, however, claimed innocence and alleged foul play in the list of alleged offenders released by the authority
India
In recent weeks, Bishnoi had held meetings with top BJP leaders, including Union Home Minister Amit Shah, BJP chief J P Nadda and Haryana Chief Minister Manohar Lal Khattar
India
After the murder case of BJP youth leader Praveen Nettaru, BJPYM workers and office bearers from various districts including Vijayapur, Bagalkote, Dakshina Kannada, Chitradurga, Hubli and Koppal resigned and sent a message to the party leaders and the government