Assam Assembly election 2021, Digboi profile: BJP fields incumbent MLA as Congress fights to reclaim bastion
The voter turnout in the 2016 Assembly election was 82.60 percent. In the 2011 election, the voter turnout was 68.66 percent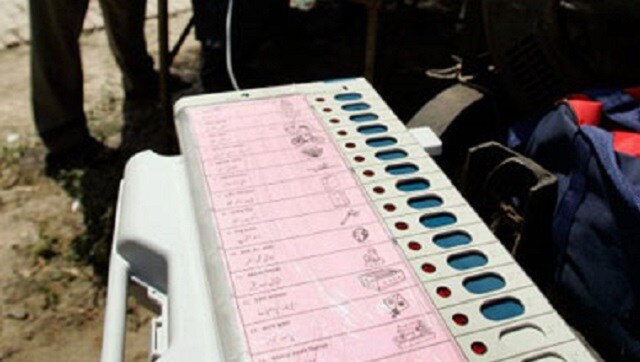 The Digboi Assembly constituency was won by the BJP's Suren Phukan in the 2016 election. Phukan won 49,167 votes and garnered 51.47 percent of the vote share.
For the 2021 election, the saffron party, reposing its faith in the sitting MLA,s named Phukan as its candidate. Meanwhile, the Congress has fielded Sibanath Chetia as its candidate.
The constituency has traditionally been the stronghold of Congress leader Rameswar Dhanowar, who has won the seat eight times since 1978. With the exception of the 2016 election, the Digboi electorate has only voted for the Congress candidates since 1951.
The constituency falls under the Dibrugarh Lok Sabha segment and is part of the Tinsukia district.
Voter turnout in previous elections
There are 1,15,654 registered voters in the Digboi constituency, of which 59,424 are men and 56,230 are women.
The voter turnout in the 2016 Assembly election was 82.60 percent.
In the 2011 election, the voter turnout was 68.66 percent.
Past election results and winners
The sitting MLA, Suren Phukan, won the seat in the 2016 polls. The runner-up was the Congress' Gautam Dhanowar, who won 34,874 votes or 36.51 percent of the vote share.
The 2011 election was won by the Congress candidate Rameswar Dhanowar, who had secured 38,663 votes.
The Assam Assembly polls will be held to elect a total of 126 Members of Legislative Assembly (MLAs).
Polling dates:
Elections in Assam are being held in three phases between 27 March and 6 April.
The first phase of the Assembly election will take place on 27 March in 47 constituencies, whereas polling in the second phase will see 39 constituencies going to vote on 1 April.
The third and final phase will take place on 6 April with 40 constituencies going to poll.
The date of making nominations for the first, second and third phase are 9 March, 12 March and 19 March, respectively, while scrutiny of nominations will take place on 10 March, 16 March and 20 March, respectively. The last date for withdrawal of candidatures are: 12 March, 17 March and 22 March, respectively.
also read
India
Flight 6E2652 made an emergency landing at Guwahati Airport with Rameswar Teli, Union Minister of State for Petroleum and Natural Gas, and two other Bharatiya Janata Party (BJP) MLAs, Prasanta Phukan and Terash Gowalla, also present
Politics
Rahul Gandhi has once again come under fire for his remarks during an overseas trip. This time he is in the US. Addressing a gathering in San Francisco, the Congress leader said that all minority communities 'feel attacked' in India; the BJP has accused him of 'insulting the country'
India
Congress has taken a different route than other opposition parties like Janata Dal (United) and Trinamool Congress, whose leaders met Kejriwal to extend their support to the Delhi government