Assam Assembly election 2021, Dholai profile: BJP's Parimal Suklabaidya brushed off 2016 challenge from Congress' Girindra Mallik
Suklabaidya had netted 68,694 votes as compared to Mallik who had received 41,857 votes in the 2016 Assembly election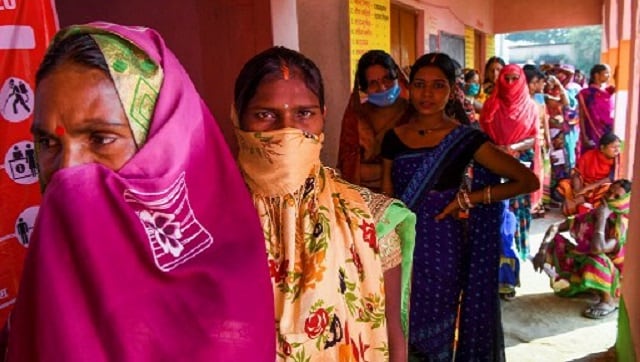 Dholai constituency is located in Assam's Cachar district.
It falls under the Silchar Lok Sabha constituency.
In the 2016 Assembly election, the constituency had a total of 160,525 registered voters.
Voter turnout in previous election
The voter turnout in Dholai in the previous Assembly election was 79.93 percent.
Past election results and winners
In the 2016 Assembly election, the BJP's Parimal Suklabaidya brushed off the challenge from the INC's Girindra Mallik.
Suklabaidya netted 68,694 votes compared to Mallik's 41,857 votes.
In the 2011 Assembly election, the INC's Girindra Mallik easily defeated BJP's Parimal Suklabaidya.
Mallik got 52,734 votes compared to Suklabaidya, who netted just 38,364 votes.
The Dholai constituency is expected to go to polls in April or May 2021, as part of the 2021 Assam Assembly election.
The Assam Assembly polls will be held to elect a total of 126 Members of Legislative Assembly (MLAs).
World
The bill will infuse nearly $375 billion over the decade in climate change-fighting strategies, which is the biggest investment ever in the US. The Democrats believe it could put the country on a path to cut greenhouse gas emissions by 40 per cent by 2030
Politics
J&K Chief Electoral Officer Hirdesh Kumar on Wednesday announced that non-locals living in the state for different purposes can register their names in the voters' list and exercise their franchise in the next Assembly elections.
India
The Bharatiya Janata Party (BJP), ruling the state for more than two decades now, is not seen as a viable option for Muslim voters which have a sizeable presence in over two dozen seats in the 182-member state Assembly