Assam Assembly election 2021, Chenga profile: Congress' Sukur Ali Ahmed won a thumping victory over AIUDF's Monowara Khatun in 2016
Chenga will go to polls in the third phase of the Assam Assembly election along with 39 other Assembly seats on 6 April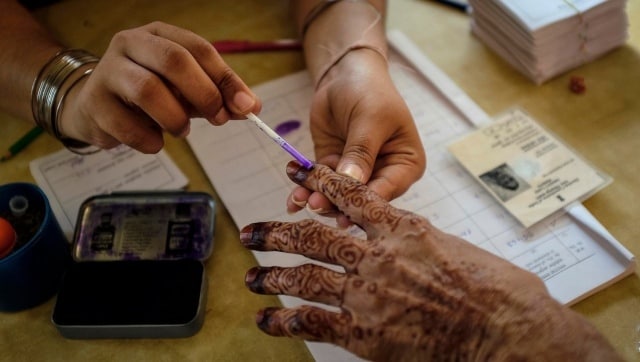 Chenga constituency is located in Assam's Barpeta district.
It falls under the Barpeta Lok Sabha constituency.
In the 2016 Assembly election, the constituency had a total of 1,22,622 registered voters.
Voter turnout in previous election
The voter turnout in Chenga in the previous Assembly election was 89.52 percent.
Past election results and winners
In the 2016 Assembly election, the Congress' Sukur Ali Ahmed won a thumping victory over AIUDF's Monowara Khatun. Ahmed received 51,811 votes against Khatun who received 28,525 votes.
In the 2011 Assembly election, Ahmed had won the seat receiving 36,886 votes against AGP's Liakat Ali Khan, who netted a mere 24,404 votes.
Election date and timing
Chenga will go to polls in the third phase of the Assam Assembly election along with 39 other Assembly seats on 6 April.
The Election Commission announced the poll dates for the Assembly election in Assam on Friday (26 February).
Elections in Assam are being held in three phases between 27 March and 6 April.
The first phase of the Assembly election will take place on 27 March in 47 constituencies, whereas polling in the second phase will see 39 constituencies going to vote on 1 April.
The third and final phase will take place on 6 April with 40 constituencies going to poll, Arora announced on Friday.
The date of making nominations for the first, second and third phase are 9 March, 12 March and 19 March, respectively, while scrutiny of nominations will take place on 10 March, 16 March and 20 March, respectively. The last date for withdrawal of candidatures are: 12 March, 17 March and 22 March, respectively.
India
Bishnoi joined the BJP this week and stated that politics is all about perception, and right now, the opinion is that the Congress cannot compete with the BJP
India
Keeping the upcoming Gujarat Assembly elections in mind, Arvind Kejriwal on Sunday made a bunch of promises ranging from providing a free electricity supply to improving the healthcare services in the state
India
Congress general secretary Jairam Ramesh said that the BJP wants to topple the state government and the game plan of 'Hum Do' in Delhi is to do in Jharkhand what they did in Maharashtra by installing Eknath-Devendra duo