Asha Kumari as Punjab Congress in-charge is a virtual handover of the state to AAP
It is a rare instance when two political parties competing for the same seat of power agree on something. If Congress believes appointing Kumari is a masterstroke, so apparently, does AAP.
Congress appears to be in a hurry to make India its presence-mukt faster than even Narendra Modi would have hoped for when he issued that slogan. Like a drunk vagabond trying to cross a busy thoroughfare during peak traffic, the party is lurching from one crisis to another.
A better indictment of Congress' ineptitude, especially the top leadership, is impossible than the way it picked Asha Kumari to replace Kamal Nath as the general secretary in charge of Punjab, which goes to polls in less than a year.
It is almost as if a century of tiredness and exhaustion has finally caught up with it and the grand old party is trying extra hard to erase itself from India's collective conscious with its high command eyeing a permanent vacation in the cooler climes of an European nation. Italy, perhaps?
The party has already suffered a huge embarrassment over the appointment of the controversial Kamal Nath as Punjab minder, the senior leader whose name is indelibly linked with the 1984 anti-Sikh pogrom. It pointed to the cherubic bubble of innocence party that president Sonia Gandhi and vice-president Rahul Gandhi stay within, leading to their total insularity from the realities of state politics.
In fact, conspiracy theorists would cry vindication with the way the Congress — down to a negligible pan-India presence after repeated reverses at the hustings — appears hell bent on handing Aam Admi Party the only state on a platter where its prospects are relatively bright under the leadership of local strongman Captain Amarinder Singh.
Though the Assembly polls are due in February 2017, a recent HuffPost-CVoter opinion poll has already projected a clean sweep in favour of Arvind Kejriwal's party. The polls, conducted in February this year (even before the state's drug abuse crisis became a national talking point), show a clear consolidation in favour of AAP from the same time last year.
According to it, AAP is set to bag 94 to 100 out of the 117 seats in Punjab, up from a projected 83 to 89 seats it was getting in April 2015. The poll has Congress at the second position with eight to 14 seats in the Assembly, down from the 12 to 18 seats projection last year. The SAD-BJP alliance comes in third with six to 12 seats, down from 13 to 19 seats last year.
The opinion poll must have caused deep despondency in Congress. The top command was probably horrified to note that they were still in second spot. They reacted by installing Nath as the in-charge and the senior leader duly got roasted by the media and rival political parties.
AAP leader HS Phoolka, who has been at the forefront of campaign for years, demanding justice for the victims of the 1984 riots, wasted no time in calling a press conference and presenting an affidavit that he claimed Nath had signed before a commission of inquiry, admitting his presence outside a Delhi gurdwara that was attacked and where two people were killed on 1 November, 1984. "He says he was trying to save people that he was sent by Rajiv Gandhi... If Kamal Nath was trying to save people, why did he let two Sikhs burn to death."
There was one inevitable outcome and that happened on 15 June this year when Nath stepped down from the post.
Undeterred in its death wish, Congress has now handed over the state's responsibility to Asha Kumari, the lawmaker from Himachal Pradesh who has been convicted in a land grab case in February this year and is currently out on bail.
Kumari, a four-time MLA from Dalhousie and a former state education minister, was convicted on 26 February in a land grab case by a Chamba court and sentenced to one year imprisonment, besides being fined Rs 8,000. The court had held her guilty of criminal conspiracy. She was accused of illegally transferring 60 bighas of government forest land 18 years ago in the name of her husband Brijender Singh, who belongs to the royal family of Chamba. On 19 March, the Himachal Pradesh High Court suspended the one-year sentence.
Kumari's reaction since becoming the Punjab in-charge is telling. The AICC secretary is currently out on bail and the case is far from over. Yet she claimed to have been "cleared", elevating the Congress high command as an authority beyond courts and legal jurisdictions.
"I had told them (Congress high command) about my case and that the conviction could be an embarrassment… They had asked for all my case papers and the high court's order of 19 March suspending the trial court order for legal scrutiny. Today, I have been cleared and told about being in charge of Punjab."
The party's spin department, which is the only functioning wing of the Congress these days, is claiming that Amarinder was consulted before the decision and it is believed that Asha Kumari would be a better choice than a veteran seasoned leader such as Sheila Dikshit ostensibly because "a lightweight leader is better suited for Punjab as he or she will not spoil the show here."
It is a rare instance when two political parties competing for the same seat of power agree on something. If Congress believes appointing Kumari is a masterstroke, so apparently, does AAP.
AAP leader and in-charge of the party's affairs in Punjab Sanjay Singh, said Congress appears to have completely gone bankrupt of choices for finding a clean person with an unblemished record. "The party seems to have no option but to bank on tainted or corrupt leaders, who are either involved in anti-Sikh massacre or have been jailed by court for land grabbing."
Mysterious are the ways of the high command.
Subscribe to Moneycontrol Pro at ₹499 for the first year. Use code PRO499. Limited period offer. *T&C apply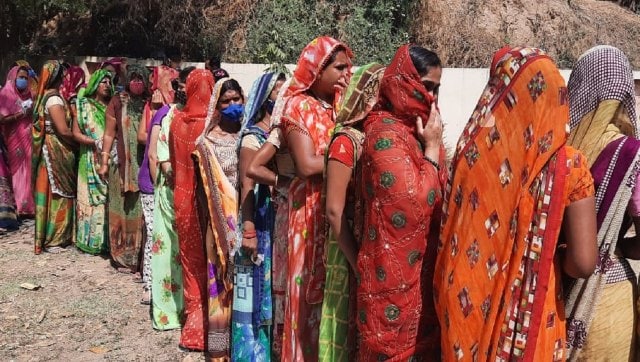 Politics
As per the State Election Commission (SEC), there are a total of 8,474 seats across 81 municipalities, 31 district panchayats and 231 taluka panchayats in the state, out of which candidates on 237 seats have remained unopposed.
Politics
The Delhi CM's remarks come at a time when BJP failed to bag even a single ward in the bypolls. Delhi BJP President Adesh Gupta said that the party 'honours' the mandate given by people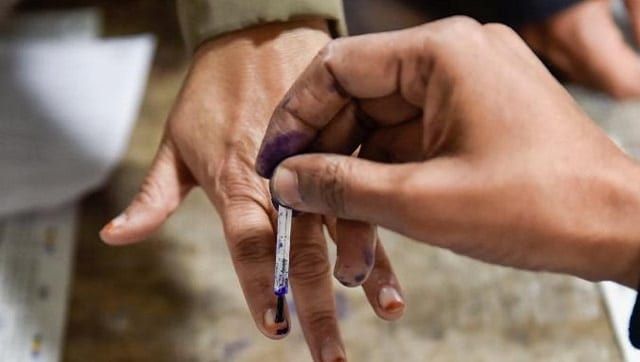 Politics
The AAP candidates were leading in Shalimar Bagh North, Kalyanpuri, Trilokpuri and Rohini-C wards