Asaduddin Owaisi alleges Congress offered him Rs 25 lakh to cancel rally at Telangana's Nirmal; party says 'he proved he's worth few lakhs'
Addressing a rally at Nirmal, Owaisi said that Congress offered a bribe to cancel the rally but the AIMIM chief further that he is not like them and that he cannot sell my promise.
All India Majlis-e-Ittehadul Muslimeen (AIMIM) chief Asaduddin Owaisi on Monday claimed that the Congress had offered him Rs 25 lakh to cancel his campaign rally in Telangana's Nirmal.
Addressing a rally at Nirmal on Monday, Owaisi said: "I am not like them, I cannot sell my promise. I truly believe in promoting my people and their interests. I want to see our flag hoisted in every corner of India. I want to see the progress and zeal of the youth of every youth in the country. I salute all the hundreds of youths who came to see me when I reached here. This is the energy I want to create."
The AIMIM president added that his only demand is to promote justice and dignity.
"And these Congress people, they have so much pride in their wealth. What will you give us? We made the Taj Mahal and you will give us (wealth)? The Charminar, Jama Masjid, Qutab Minar, the fort in Nirmal, our presence is strong in every corner of this country. This is the difference! To stop our rally, they were offering Rs 25 lakh in party funds. This is a symbol of their pride," Owaisi said.
Unsurprisingly, the Congress did not take lightly to Owaisi's allegations of bribery.
Khushboo Sundar, a Congress spokesperson told reporters: "He is just proving his worth. That he is worth a few lakhs. We don't think that AIMIM is such a big group that it will threaten the Congress. It's a small group and a communal based group."
Meem Afzal, Congress spokesperson told India Today: "Owaisi is like two sides of the same coin. One side is Owaisi and the other side is BJP. They make such statements because they want to help BJP. His statements are just to make his rallies successful and gather more crowd."
BJP leader and Union minister Giriraj Singh also mocked Owaisi's allegations. Singh said, "I am not surprised at his allegations against the Congress. Congress has been doing this since the time of his father. Congress has brought down Owaisi's status whereas his father's was higher."
Singh also alleged that Congress and Owaisi's AIMIM were dividing the electorate.
Political drama in Telangana has intensified as the 7 December Legislative Assembly elections inches closer. The votes will be counted on 11 December.
With inputs from ANI
World
Only now, 20 years after the Iraq invasion in March 2003, is Congress seriously considering walking it back, with a Senate vote expected this week to repeal the 2002 and 1991 authorizations of force against Iraq
World
CEO Shou Zi Chew's testimony before Congress did little to assuage U.S. worries over TikTok's China-based parent company ByteDance and added fresh momentum to lawmakers' calls to ban the platform nationwide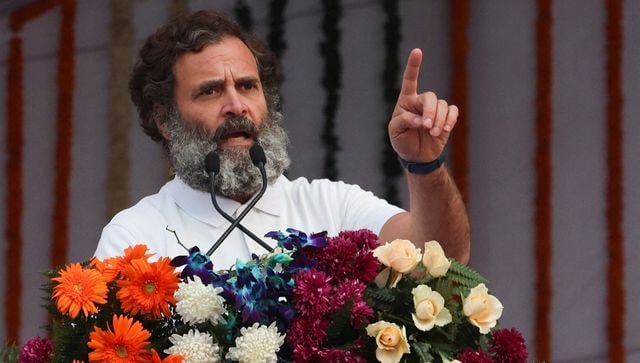 India
Congress leader Rahul Gandhi has been sentenced to two years in prison by a Surat court in a 2019 criminal defamation case over his alleged remarks about the 'Modi surname'. The Wayanad MP now faces the risk of disqualification from Parliament