As Stalin vs Alagiri war threatens to split DMK, top leaders hold emergency meet to decide on party's future
MK Alagiri's dramatic claim of having support of the 'real DMK loyalists' has raised speculation on whether the party will face the same situation as rival AIADMK
Chennai: Any hopes MK Stalin, working president of the Dravida Munnetra Kazhagam (DMK), might have had of a smooth elevation to party president following his father M Karunanidhi's demise, would have been dashed in the aftermath of elder brother MK Alagiri's visit to Karunanidhi's memorial on Monday morning.
Alagiri, a former Union minister in the UPA government, claimed that he had the support of the loyal followers of his father. He also accused Stalin of not wanting him back in the family. "I poured all my feelings to my father, and time will answer everything," he said.
Alagiri, a Madurai-based strongman, was expelled from the DMK in 2014 for "anti-party activities". At the time, Karunanidhi was grooming Stalin as his political heir, and given the DMK patriarch's inability to handle the party's day-to-day affairs on account of age and poor health, Stalin was appointed working president during a general body meeting in 2017.
After he took over, he reportedly invited all 65 DMK district secretaries to Chennai to hear their reports and concerns about the party's working. He continued to lead initiatives like the reorganisation of the party's district borders and change of district administrators. He was due to preside over his first general body meeting as working president on 19 August, but this has been postponed due to Karunanidhi's death.
Meanwhile, an emergency executive committee meeting is to be held on Tuesday. On paper, the agenda is to condole Karunanidhi's death and discuss issues like the demand for a posthumous Bharat Ratna for him, a statue in his honour, and how the party can continue to uphold his legacy. Additionally, the official nomination of Stalin to the position of party president is to be put forth, which will be formalised during the next general body meeting.
Sources said that the matter of reinstating Alagiri to the party, awarding party posts to Alagiri and their half-sister, former MP Kanimozhi, were also likely to be taken up, in addition to filling a number of vacant party positions — like that of treasurer, deputy general secretary and six zonal organising secretaries.
But Alagiri's dramatic claim that the "real DMK loyalists are with me", has raised speculation on whether the DMK will face the same situation as rival AIADMK, which is also going through a battle for control of late party chief Jayalalithaa's legacy.
Posters and banners supporting Alagiri as the next DMK party president have been erected by his loyalists in the state, even as the 67-year-old said he is not part of the DMK, and hence, cannot comment on the proceedings of Tuesday's meeting.
There is no major obstacle in allowing Alagiri back into the party, as the general secretary is empowered to do that, said V Kannadasan, joint secretary of the DMK's legal wing. "All he would have to do is submit a letter of apology, and with one announcement from the general secretary, he can be inducted into the party again," Kannadasan said.
Sources close to Stalin said that he has been focusing on getting the blessing of the executive committee in inducting Alagiri into the party fold, although technically he doesn't need their permission to do so. They said that Stalin would prefer to get him back into the fold first, and resolve the matter of which party post to give him at the yet-to-be-scheduled general body meeting. Stalin reportedly feels giving Alagiri an important party post immediately would not be appropriate.
Over the last two days, discussions about the distribution of power within the party have been going on between family members and senior party leaders, a party functionary who wished to remain anonymous said. Alagiri was also present for some of these meetings.
DMK general secretary and Karunanidhi's contemporary, K Anbazhagan, has expressed a desire to step down from his post. While Durai Murugan is waiting in the wings to take over, Alagiri's displeasure at this move had placed the brothers at loggerheads. Also, Stalin has been cautioned by senior functionaries against appointing Alagiri as treasurer (even though his family has been insisting that he do so) because they are worried that he might create problems for the party at a later date. This has infuriated Alagiri further, the party member said.
Some observers of Tamil Nadu politics, like veteran journalist Durai Karuna, compared Alagiri's move to that of former AIADMK chief minister O Pannerselvam's call to "dharmayudham" within his party. But others feel Stalin is not averse to bringing his brother back into the party.
Alagiri, after all, has been the organising secretary for southern Tamil Nadu and was primarily responsible for the party's victory in the Thirumangalam bypolls. How the modalities are resolved remains to be seen. But Stalin cannot ignore Alagiri's political strength in southern Tamil Nadu, as emphasised by the latter's supporters.
Speaking about the change in Alagiri's strategy, a close associate of his and a high-ranking politician in Madurai said, "For Kalaignar's sake, Alagiri was prepared to forget the past and set aside his differences with Stalin in order to bring the party together. But Stalin is feeling threatened about bringing Alagiri back into the party, and is working to prevent this. Alagiri must be reinstated immediately and given a party post. If Stalin knows what's good for him, he would try to placate Alagiri. If not, he would be digging himself deeper into trouble."
Similar sentiments were also echoed by K Issakimuthu, a long-time friend of Alagiri's and Madurai urban district presidium chairman. He said that Alagiri's anger was righteous and sidelining him would ruin DMK. Many people in and around Madurai have prospered because of Alagiri, and they are now worried about the party's treatment of him. "Boycotting Alagiri would only be detrimental to the party, not to him. Stalin will realise this soon," he said.
The only official statement from the DMK on this imbroglio has come from MLA J Anbazhagan, who told reporters that Alagiri is not part of DMK, and there is no need to respond to his statements. "He was expelled from the party by Kalaignar when he was the president; it's not a recent development. So, no DMK members are in contact with him and we will stay united under Stalin's leadership," he said.
The author is a Chennai-based freelance writer and member of 101Reporters.com
Find latest and upcoming tech gadgets online on Tech2 Gadgets. Get technology news, gadgets reviews & ratings. Popular gadgets including laptop, tablet and mobile specifications, features, prices, comparison.
India
As per the proposal, minimum punishment for dowry deaths will be 10 years, while maximum punishment for stalking will be 7 years (on subsequent conviction)
India
The prime minister also asked the states to enhance efforts for effective testing, tracing, treatment, surveillance, and clear messaging in order to curb the pandemic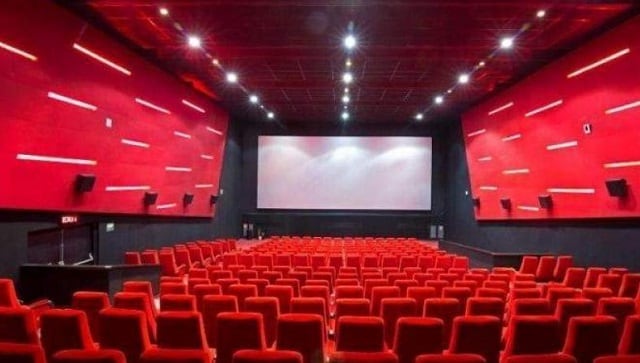 Entertainment
Director Bharathiraja recently cleared his uncompromising stand and said that as the product (films) were the property of the producers, they get to decide who these will be sold to.