Deja vu for DMK's Karunanidhi as rumours of Jayalalithaa's failing health grow louder
The most important point of discussion in Tamil Nadu is if Jaya is ill or not. Seizing the opportunity, the man who fired the first salvo was M Karunanidhi.
At a time when Tamil Nadu Chief Minister J Jayalalithaa looked absolutely unassailable, the rumours over her allegedly failing health is a gift that the splintered opposition has been waiting for. The single most important point of discussion currently in Tamil Nadu is if Jaya is ill or not.
Seizing the opportunity, the man who fired the first salvo was DMK patriarch M Karunanidhi. A week ago, the 92 year old former chief minister said that "the Chief Minister of Tamil Nadu has no work because she is not in good health. That is why the state is being run like one without a CM." His statement came when Jaya had to cancel at the last minute an Iftar party that she had arranged, saying that she was unwell. Karuna was acerbic when he added, "you please take rest and take care of your health. A chief minister of state should be transparent."
Other leaders, however, refrained from making direct statements on Jaya's health, even as they continued to be critical of the AIADMK government. Without alluding to her rumoured ill-health, the BJP state president Taimilisai Soundarajan reportedly said that "it is painful to note that even after Chief Minister (Jayalalithaa) took over after a gap of one year there has not been any progressive development in the State".
BJP general secretary Muralidhar Rao said in Chennai that his party would campaign against the government's "bad governance" in the state."Governance is affected in all aspects. There is Corruption, mis governance, bad governance. They have not been able to deliver in any area. Employment is going down and industries are getting closed", he said.
What the DMK and the BJP are alluding to is the absence of the Chief Minister.
The only response to the tide of rumours from the AIADMK had been a statement, that too directed at Karuna, from a party spokesperson who said that Jaya was unwell at the time of the Iftar party, but had gotten better and was now attending to her work. Hitting back at Karuna, she said his statement was unfortunate, while insinuating that Stalin too had a health problem, but her party never asked questions.
For an otherwise ill-armed Karuna, it must be classic deja vu. Thirty years ago, when Jaya's mentor, AIADMK founder and former Chief Minister MG Ramachandran (MGR) had banished him from office continuously for three terms, a helpless Karuna had used the same weapon against him. Following a kidney failure and stroke, when MGR was taken to Downstate Medical Centre in Brooklyn, there was a similar air of speculative uncertainty over his health and political future. Without giving away much, the AIADMK kept pushing information that all was well with him while the fact was that his speech was impaired and the stroke had affected many of his faculties. The party had circulated pictures of him reading newspapers in Brooklyn to which Karuna responded with the same causticity. "If the chief minister is reading the papers and is able to comprehend, how is it that he has not yet realised that Mrs Gandhi has disappeared from the scene?" he asked. Apparently, MGR was so unwell that he was not informed about Indira Gandhi's assassination while he was in hospital.
Although MGR won the 1984 assembly election while he was unwell, he couldn't take oath for more than a month because he was in Brooklyn hospital. When the process was delayed, reportedly the then governor SL Khurana had said that it was "an unprecedented and ticklish situation." He had also made it clear to the party that the swearing-in would be only when "when he is in a position to do so". Ultimately MGR took oath in February, but was never fully well and kept going back to the US for treatment. In two years, he died leaving the party to a factional war.
It was only after MGR's death that Karuna got his career back. Since then, he and Jayalalithaa have been alternating in the Chief Minister's office. Now, when Jaya looks set to break this alternating cycle, he is gifted with the same ill-fortune that affected MGR.
Although, officially it's still not clear as to what afflicts Jaya, the rumours are not without any basis. After her return from the Karnataka jail, where she spent time following a local court's indictment in the disproportionate assets case, she hadn't come out of her residence for about eight months. Her campaign at Chennai's RK Nagar, where she sought re-election after Karnataka High Court set aside her conviction, was perhaps the shortest by any politician in India. The same discomfiture in appearing in public for too long was also visible during her swearing in ceremony when everything was truncated. Then came the cancellation of the Iftar party, the postponement of a meeting with the Adani group for a power project and her flagging off the long-awaited Chennai metro through video conferencing. Journalists covering the AIADMK and the Secretariat reported that she had not been attending the office regularly and said whenever she went to office, she barely spent time there.
Although the nature of her reported ill health is tightly guarded, it's only a matter of time before the opposition gets wind of it because she is the sole leader of her party and is the Chief Minister. Her continued reluctance to public appearance will only feed the rumour mills. It's worthwhile to note that even with the best PR spin, that too when the media presence was so limited, the party had been unable to keep MGR's indisposition a secret.
The most interesting aspect of this saga, meanwhile, is that protagonist Karuna, although wheelchair-bound and old, hasn't yet given up and is keenly watching.
Entertainment
Apart from Vijay Sethupathi, Rajnikanth, Ajith Kumar, Suriya, Vetri Maaran from the Tamil Nadu film industry have contributed to the CMRF
Entertainment
Srikant Tiwari has to hold together a family as well as a nation. He symbolises Delhi, which has to deal with both claims of alienation from family members (contentious states) and threats to national security and sovereignty.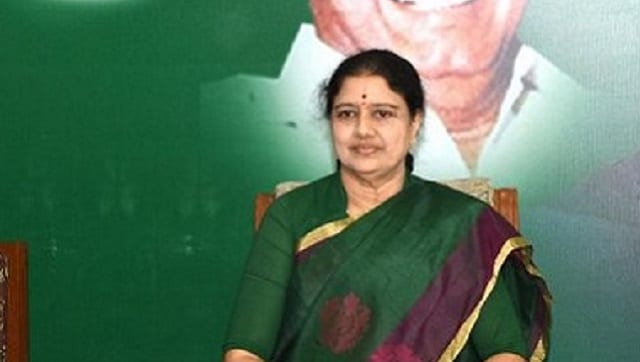 Politics
Post-poll, apart from sitting in opposition after a decade of rule, the AIADMK is beset with the issue of alleged leaked audiotapes purportedly of Sasikala, where she has hinting at her return to politics