As Modi kickstarted WEF in Davos, Rahul tweeted Oxfam survey over widening wealth gap: BJP says 'case of pot calling kettle black'
Continuing his attack against Prime Minister Narendra Modi on Twitter, Congress president Rahul Gandhi on Tuesday questioned him for the widening gap in wealth distribution in India.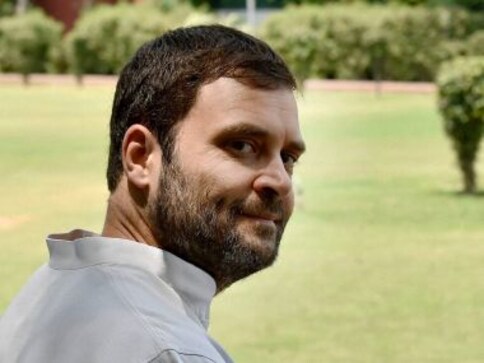 As Prime Minister Narendra Modi addressed the world from Switzerland's Davos at the World Economic Forum, the Congress continued to raise political heat back in the country. Soon after the prime minister's address concluded in Davos, Congress chief quoted the Oxfam survey and questioned Modi over the widening gap in wealth distribution in India.
In his tweet, Rahul shared the Oxfam report which stated that one percent of the Indian population holds 73 percent of the total wealth in the country:
Dear PM,
Welcome to Switzerland! Please tell DAVOS why 1% of India's population gets 73% of its wealth? I'm attaching a report for your ready reference. https://t.co/lLSNOig5pE

— Office of RG (@OfficeOfRG) January 23, 2018
According to the Oxfam survey, the richest one percent in India cornered 73 percent of the wealth generated in the country last year, while 67 crore Indians comprising the population's poorest half saw their wealth rise by just one percent.
The report titled 'Reward Work, Not Wealth', found that it will take 941 years for a minimum wage worker in rural India to earn what the top paid executive at a leading Indian garment firm earns in a year. Oxfam India also urged the Indian government to ensure that the country's economy works for everyone and not just the fortunate few.
Rahul's attack came on a day when Modi addressed the gathering at the World Economic Forum in Davos.
Modi, while leading the biggest Indian delegation to Davos ever, became the first prime minister since HD Deve Gowda to attend the annual global economic summit. At the summit, Modi pitched India as a destination for global investment, saying those wanting wealth with wellness and peace with prosperity should come to the country.
Modi also talked about grave concerns facing the world, including terrorism and climate change. Modi said the government is following the principle of reform, perform and transform and that the country is moving towards becoming a $5 trillion economy by 2025. "We have made it so easier to invest in India, manufacture in India and work in India. We have decided to uproot licence and permit Raj. We are replacing red tape with red carpet," he added.
BJP slams Rahul over tweet
BJP's reaction came quick with spokesman GVL Narsimha Rao's tweet:
Dear @OfficeofRG This inequality is the disastrous consequence of your family's patented Nehru Congress's "Poverty Perpetuation" Model of Governance by which only Congressis became rich. Isn't your comment a case of pot calling the kettle black? उल्टा चोर कोतवाल को डांटे! https://t.co/cRsvXX2Tal — GVL Narasimha Rao (@GVLNRAO) January 23, 2018
Accusing the Gandhi family's patented "poverty perpetuation" governance model, the BJP leader said Rahul's comment is a case of pot calling the kettle black. Rao also added that while 'garibi hatao' (eradicate poverty) was merely a slogan for Congress, for the BJP 'sabka sath, sabka vikas' (collective efforts, inclusive growth) is its model of governance. Rao said in the last three-and-a-half years the Modi government has tirelessly worked towards inclusive growth, and taken a number of pro-poor intiatives such as Jandhan Yojana and Ujjawala Yojana.
With inputs from PTI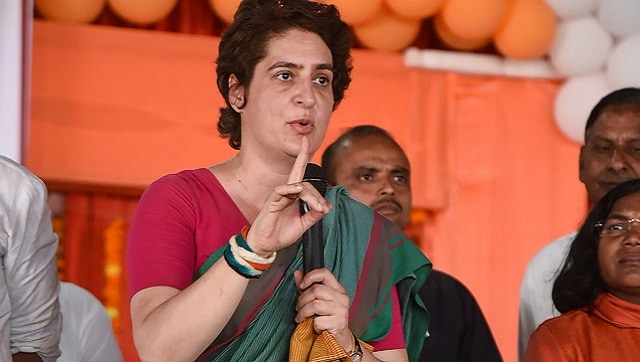 Sports
The Congress general secretary was subsequently put in a vehicle forcibly by police and taken away.
India
Gandhi urged the party leaders to work unitedly for the 2023 assembly polls and not speak out publicly on leadership and internal matters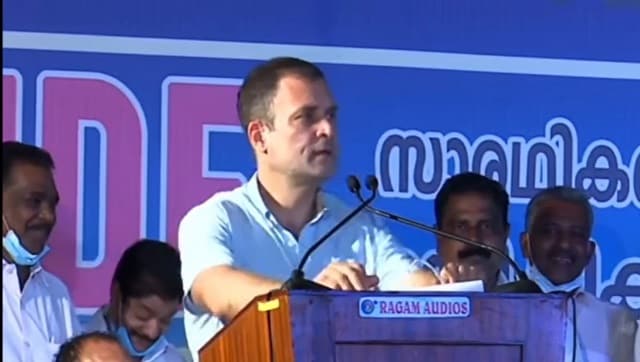 India
The meeting is likely to discuss preparations for the Assembly polls in Karnataka likely before May next year, and also the organisational matters. Gandhi will also attend former Chief Minister Siddaramaiah's 75th birthday bash