As Mamata Banerjee explores possibilities of federal front, implications for Congress remain unclear
West Bengal chief minister Mamata Banerjee will meet non-BJP, non-Congress leaders in New Delhi on 27 March. The role of the Congress is at present unclear.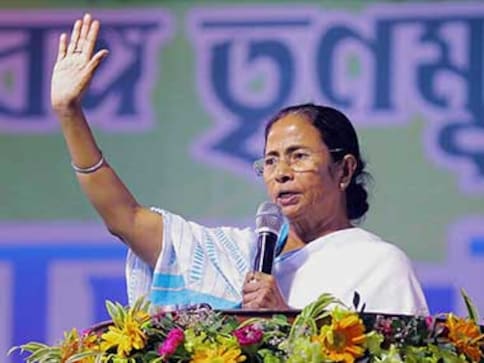 Aiming to put the brakes on Narendra Modi's juggernaut in the 2019 Lok Sabha election, West Bengal chief minister and Trinamool Congress (TMC) supremo Mamata Banerjee will meet non-BJP, non-Congress leaders in New Delhi on 27 March and explore possibilities of forming a 'federal front'.
Mamata is expected to hold meetings with 'like-minded Opposition political parties' at NCP supremo Sharad Pawar's residence in New Delhi on 27 March.
Besides Pawar, who has called the meeting, she will also meet Delhi chief Arvind Kejriwal, rebel JD (U) leader Sharad Yadav, representatives of Shiv Sena, TDP and others.
The meeting is important given that Pawar had said that his party would like to ally with other 'like-minded parties' to contest the 2019 Lok Sabha election and the Maharashtra Assembly polls.
According to sources, the focus of the Tuesday meeting will be to form a non-BJP, non-Congress coalition with a collective, federal leadership.
Sources confirmed that it is not a dinner meeting but a meet to discuss a strategy for the Lok Sabha election.
The idea was mooted by Telangana chief minister and Telangana Rashtra Samithi (TRS) chief K Chandrashekhar Rao, who met Mamata in Kolkata on 19 March. Both had discussed possibilities of forming a 'federal front' — an alternative political force with an alternative agenda and collective, federal leadership. The thrust was to get support of regional parties.
Even earlier in the month, NCP leader Praful Patel had met the West Bengal chief minister at her office 'Nabanna' in Kolkata and invited her to attend Pawar's meeting in Delhi.
Mamata got a possible future ally after Andhra Pradesh chief minister Chandrababu Naidu-led Telugu Desam Party (TDP) vociferously attacked the Modi government in the Parliament and quit the NDA. The TDP subsequently moved a no-confidence motion against the Centre.
She took to micro-blogging site Twitter to speak in favour of Naidu on 24 March and said
I appreciate that Chandrababu Naidu Ji @ncbn has stated the facts. Very good. There are many so called leaders who spread lies. They make this a habit. They try and bulldoze States and show that they are doing the States a favour by giving funds. This is fake federalism

— Mamata Banerjee (@MamataOfficial) March 24, 2018
Is a non-Congress block possible?
Though the federal front proposes a non-Congress coalition, whether it can become a reality needs to be seen.
The Bengal chief minister didn't attend UPA chairperson Sonia Gandhi's dinner in which Pawar was present with other Opposition leaders.
According to sources, Sonia has sought a meeting with Mamata during her Delhi visit. However, it is not clear whether the latter has accepted the invitation or not. Given her cordial relation with Sonia, speculations are rife that Mamata may pay a courtesy call.
"Even if an informal meeting happens, it doesn't create a possibility of having the Congress as an ally in the federal front. The Congress has to make its stand clear on whether it is with the CPM or TMC. There's no clarity on the part of Congress," a TMC source told Firstpost.
The Congress had an alliance with the CPM against the ruling TMC during the West Bengal Assembly election in 2016 and faced a major debacle.
However, given the numbers the Congress party has in both the Houses of Parliament, the grand old party of India can't be ignored. The Congress would like to take the lead in an anti-BJP formation.
The TMC stands fourth in the number game, and the AIADMK stands third.
"The Opposition parties are neither willing to accept the Congress' leadership of the new coalition, if at all it is formed, nor the leadership of Congress president Rahul Gandhi. They would like to have a new leader," political analyst MD Nalapat, professor, Geopolitics at Manipal University told Firstpost.
But ultimately, if a federal front joins hand with the Congress, will it be complementary to the Congress' idea of a strong united Opposition to take Modi head on? Or will it be an alternative to the Congress-led United Progressive Alliance (UPA)? Only time will tell.
Politics
Supriyo, along with Snehasis Chakraborty, Partha Bhowmik, Udayan Guha and Pradip Majumdar were sworn in as cabinet ministers at Raj Bhavan by Governor La Ganesan
Politics
The Cabinet rejig comes in the wake of the arrest of the now-suspended senior party leader Partha Chatterjee in a multi-crore school jobs scam.
Politics
"Three MLAs, who were held with a mountain of cash yesterday, have been suspended from the party with immediate effect," Avinash Pande, General Secretary and In-charge, Jharkhand Congress said on Sunday.