As it happened: Live updates of the 2014 Lok Sabha election
6.23 pm: Sonia congratulates Modi during CPP meet
Meanwhile during the Congress Parliamentary Party meet Sonia Gandhi congratulated Narendra Modi on his win and was also chosen as the party's leader in Parliament.
According to PTI Sonia Gandhi said, "Congress failed to gauge widespread anger against it; must understand why that was so and take necessary corrective measures."
"Being in the opposition means asking more questions, raising more issues, initiating more debates and always being the vigilant watchdog," she said.
CPP appreciates Manmohan Singh for providing wise, sober and dignified leadership for a decade.
10.55 am: Pakistan PM confirms that he will attend Modi's swearing-in ceremony
According to television reports the Pakistani PM Nawaz Sharif has confirmed that he will attend the swearing-in ceremony of Narendra Modi on 26 May. The Pakistani PM will also meet the Indian president during the course of his visit, said the reports.
The decision has come despite protests from right-wing hardliners like Hafeez Sayeed who had said that he didn't want to Sharif to be seen with Modi. Pak PM advisor Tariq Azim has said that PM of Pakistan wants to meet the new leaders of India and start a new chapter in the history of relations between the two countries.  He also told CNN-IBN that an official confirmation will soon be announced and that Sharif will be visiting India for a day. Sharif will fly out from Lahore to Delhi. 
End of updates for 23 May
8.59 am: Pakistani Journalist Nasim Zehra has tweeted saying the Pakistan PM will attend Modi's swearing in
Pakistani journalist Nasim Zehra, who works with Dunaya Television and is host of the show Policy Matters has tweeted out saying that Pakistan's PM has accepted the invite of India's PM-elect Narendra Modi and will be attending the latter's swearing-in ceremony. However the Pakistan government has not officially confirmed the decision and her tweet cannot be verified.
According to CNN-IBN sources, the Pakistan PM is all set to attend the swearing-in ceremony.
Check out her tweets below:
Decision made. PM to leave 26th morning for Delhi.

— Nasim Zehra (@NasimZehra) May 22, 2014
Will Nawaz-Modi meeting in Delhi result in an anouncement to resume stalled Pak-India dialogue?

— Nasim Zehra (@NasimZehra) May 22, 2014

End of updates for 22 May
12.43 pm: Anandiben Patel takes oath as Gujarat CM
Anandiben Patel has been sworn in as Gujarat's first woman chief minister today, after Narendra Modi gave up the post. She was sworn in this afternoon and was administered oath by Gujarat governor  Kamla Beniwal.
Her predecessor and BJP's PM elect Narendra Modi was present on stage during the ceremony. The swearing-in was also attended by Rajnath Singh, LK Advani, MM Joshi and Arun Jaitley.
The event was organised at Mahatma Mandir in Gandhinagar.
11.35 am: Bangladesh Speaker to attend Modi's swearing-in ceremony
Parliament Speaker Shirin Sharmin Chaudhury will represent Bangladesh at the swearing in ceremony of Prime Minister-designate Narendra Modi on 26 May.
"She (Chaudhury) will represent Bangladesh at the ceremony since Prime Minister Sheikh Hasina will be on a pre-scheduled visit to Japan on that day," a foreign ministry spokesman told PTI in Dhaka.
India earlier invited Prime Minister Hasina along with the heads of governments in South Asian Association for Regional Cooperation (SAARC) nations to attend the ceremony at desired by the prime minister-elect.
10.20 am: Nawaz Sharif likely to attend Modi's swearing-in ceremony
Pakistan Prime Minister Nawaz Sharif is likely to attend PM-elect Narendra Modi's swearing-in ceremony on Monday, 26 May 2014, a PML-N leader Siddiqui Farooq has said. The PMO, however, is still maintaining that the Pakistani government has not yet intimated them.
Modi, through the foreign secretary, has invited all Saarc head of states to attend the function that will be held in the forecourt of the Rashtrapati Bhavan.
Updates for 21 May end
7.55 pm: Delhi Police evicts AAP supporters outside Tihar
The Delhi administration today clamped Section 144 outside the Tihar jail to prevent AAP supporters from gathering outside the prison. Soon after the imposition of Section 144, personnel of the Delhi Police swiftly clamped down and forcefully evicted the AAP workers. The AAP workers were protesting outside Tihar jail against the arrest of their party chief Arvind Kejriwal who was sent to judicial custody today following his refusal to pay the bail bond of Rs 10,000 in the Nitin Gadkari defamation case.
4.00 pm: Delhi court sends Kejriwal to judicial custody
Refusal by AAP leader Arvind Kejriwal to pay up the personal bail bond of Rs 10,000 in the Nitin Gadkari defamation case today led to the arrest of AAP leader Kejriwal.
"Earlier Kejriwal had agreed to pay up the amount and refused later saying that he doesn't have that kind of money. The court took notice of his failure to pay up the money and ordered the judicial custody for him till 23 May," said lawyer Pinky Anand who is representing Nitin Gadkari.
Defending Kejriwal's decision to not pay the bail bond, AAP said that it is a matter of principle not money. "Previously the court had agreed to the undertaking. It had said that there was no need for Kejriwal to pay up the bail bond," AAP leader and Kejriwal's lawyer Manish Sisodia told reporters.
"In the previous four cases, the court had exempted Arvind Kejriwal from furnishing personal bond and had given an undertaking instead," said AAP leader Manish Sisodia.
"It is shocking actually. The person who made a pretension of leading the city, then the country tries to distance himself from the common man of the country by not furnishing the bail bond. The law of this country is supreme and not principle. The argument made was that this was a political case. This is the first time he has been taken to task. He has taken this route because it suited him politically. He is looking for some kind of sympathy," Anand said.
3.45 pm: BJP MLAs choose Anandiben Patel as next Gujarat CM
BJP legislators today formally chose Gujarat Revenue Minister Anandiben Patel as the next leader of the legislature party paving her way to become the next chief minister after Prime Minister-elect Narendra Modi.
Apart from senior BJP ministers, Modi's Man Friday Amit Shah also supported the name of Anandiben Patel.
Anandiben Patel and Amit Shah reportedly do not share a very comfortable relationship.
3.30 pm: BJP legislature party meets in Gujarat to choose next leader
The BJP legislature party in Gujarat is meeting in Ahmedabad at present to choose the next chief minister. It is still a mystery whether state Revenue Minister Anandiben Patel or Modi's Man Friday Amit Shah will take over as the next Gujarat chief minister.
Prime Minister-elect Narendra Modi is also attending the meeting as a MLA as he already resigned as chief minister of the state.
The swearing-in of the next Gujarat chief minister between 12.30-1 pm on Thursday. Modi is expected to attend the ceremony after which he will leave for Delhi.
3.20 pm: Modi meets Gujarat governor to tender resignation as CM
Ending his 12-year stint as Gujarat chief minister, Prime Minister-elect Narendra Modi today submitted his resignation to state Governor Kamla Beniwal. Modi will take oath as the prime minister on 26 May.
3.00 pm: Karunanidhi praises Narendra Modi
DMK patriarch M Karunanidhi today congratulated Narendra Modi on being elected as the BJP parliamentary party leader and continued to praise the Prime Minister-elect for his "humble beginning, intelligence and hard work".
"It is really admirable that from a humble beginning in Gujarat, you have risen to the top position of India through your innate intelligence, hard and sincere work," he said in a statement.
The 90-year old DMK chief also congratulated him on his unanimous election as leader of the BJP parliamentary party.
https://twitter.com/ndtvfeed/status/469045443444240384
1.48 pm: Sharif unlikely to attend Modi's swearing-in ceremony
After media reports that all heads of Saarc countries would be invited for Narendra Modi's swearing-in ceremony, CNN-IBN reports that Pakistan Prime Minister Nawaz Sharif is unlikely to attend the function on Monday, 26 May.
"Pakistan wants more time to decide on the issue," the channel quotes sources.
1.05 pm: Congress' Vaghela brings out Modi's Godhra connection
leader of Opposition in the Gujarat assembly Shankersinh Vaghela in his speech brought out the Godhra connection between the first Gujarati PM Morarji Desai and Narendra Modi. Vaghela said in 1927, Desai was a deputy collector of Godhra and he was transferred following riots in Godhra and then resigned under the influence of Mahatma Gandhi. "I don't want to bring up 2002 Godhra incident but Modi also has connections with Godhra, he was a pracharak in Godhra," Vaghela said.
NDTV quotes Vaghela as saying: "He was wrongly blamed for 2002 riots like Morarji Desai... I support Ram Temple, uniform civil code."
https://twitter.com/ndtv/status/469009917039640578
CNN-IBN, however, says Vaghela's remarks on Modi were more of a jibe at the leader. "You have the majority now. Go ahead and build the Ram temple," he said.
"Rehabilitate the Kashmiri Pandits. You were always blaming the Centre for doing injustice to Gujarat. Now you are at the Centre. So release as many funds as you want. You were screaming, 'Bring back Dawood Ibrahim all the time'. Now you bring him back." the channel's website reports.

12.15 pm: Modi bids farewell to Gujarat
"Bipartisanship is the Gujarat model. People are curious about the Gujarat model. I learnt a lot in the Gujarat assembly," says Modi while addressing the Gujarat assembly.
"Gujarat was devastated by financial scams and the earthquake when I took charge," he adds. "And 2002 was a challenge. I trust the people of Gujarat to take the state forward. I have never said what has happened in Gujarat in the last 12-13 years. Each and everyone has contributed."
"Institutionalising ideas is important. My success will be in how #Gujarat is taken forward. We are process... not person specific. I may not have spoken much in the House but I made it a point to hear each and every member also on the opposition. CAG should not be made a political weapon."
"It is true that now in PMO Gujarati will be spoken, Khaman Dhokla will be eaten, Khakhras will be eaten."
Speaker Vajubhai Vala: "Both Narendra Bhai and Shankersinh Bhai are Swayamsevaks of the Sangh. Their roots are the same. Both Shankersinh and Narendra Modi have imbibed the virtues of Vakil Saheb."
11.47 am: Pak PM Nawaz Sharif invited to Modi's swearing-in ceremony
In an unexpected diplomatic move, Pakistan Prime Minister Nawaz Sharif as well as the head of other SAARC nations have been invited to Narendra Modi's swearing-in ceremony on Monday, 26 May, NDTV reported.
On Tuesday, President Pranab Mukherjee appointed Modi as the prime minister and asked him to decide on who will be a part of his cabinet.
He will be sworn in at 6 pm on Monday.
Updates for May 20 end
9.15 pm: Maninagar bids farewell to MLA Narendra Modi
Set to become Prime Minister, Narendra Modi today bid an emotional farewell to his assembly constituency Maninagar in Gujarat and praised his close aide Amit Shah, the architect of BJP's spectacular poll victory in Uttar Pradesh.
"It has never happened in the history that an MLA has been given farewell. Usually, MLAs are thrown out by people (in elections) but organising a function (farewell) is never considered," Modi said at a public meet in Maninagar, which is part of Ahmedabad city.
The newly-appointed prime minister, who was elected to Gujarat assembly from the constituency three times in a row, thanked the people for repeatedly reposing faith in him.
"Today, I came in a new role before you. Maninagar has ensured my victory three times and that too with more than 75 percent votes," said Modi, who will will resign as Chief Minister and member of Gujarat assembly on Wednesday.
"I remember when I came here during 2012 assembly election campaign, you people were shouting 'PM PM'. I then tried to make you understand that this election is for CM and not for PM. But the voice of masses is final," Modi said. "I have to submit my resignation (from Maninagar) very soon. I will ensure you people get a better MLA than me," the BJP leader said.
PTI
9.05 pm: US secretary of state to oversee Modi's visit
US Secretary of State John Kerry is likely to oversee preparations Modi's visit after he extended an invite to the BJP leader.
A report in the Hindu says, "Mr. Kerry also hinted that he was hoping to be personally involved in taking forward the proposal for Mr. Modi to visit the US, despite Washington slapping a visa ban on the BJP leader in 2005."
Read the full report here.
7.21 pm: Shiv Sena makes demand two cabinet, two MoS berths
5.35 PM: Jitan Ram Manjhi sworn-in as Bihar's new CM
Patna: Jitan Ram Manjhi, 68-year-old Mahadalit leader, was on Tuesday sworn-in as the 23rd chief minister of Bihar.
Manjhi along with 17 ministers took oath of office at a simple ceremony at Raj Bhavan in Patna, official said.
Manjhi was on Monday named successor by outgoing chief minister Nitish Kumar after he was authorised by the Janata Dal-United legislature party to elect a new leader. Nitish Kumar refused to withdraw his resignation after his party's debacle in the Lok Sabha polls.
Manjhi, a graduate, began his life as a shepherd to earn his livelihood. His father Ramjeet Ram Manjhi was a landless labourer.
"It is a fact that Manjhi in his childhood worked as a shepherd for a farmer in his native village," a close relative of Manjhi told IANS in Patna.
Manjhi along with Nitish Kumar and JD-U chief Sharad Yadav Monday met Governor DY Patil and staked claim to form the government.
Party leaders said Nitish Kumar chose the soft-spoken Manjhi as he is a non-controversial leader with a clean image.
Manjhi—from the Mushahar community—was SC/ST welfare minister in the Nitish Kumar cabinet. He is legislator from the Makhdoompur assembly constituency.
"For the first time, a leader from the Mushahar community, poorest and at the bottom of the socio-economic category, has become chief minister," JDU spokesperson Nawal Kumar Sharma said.
Manjhi also contested the Lok Sabha poll from Gaya constituency but lost.
A native of Mahkar village in Gaya district, Manjhi is the third Dalit to become chief minister after Bhola Paswan Shastri and Ram Sundar Das.
The JDU earlier said it has the majority to form the government with support of the Communist Party of India and Independent legislators.
IANS
5.30 pm: Don't attend Modi's swearing-in, Mamata to party MPs
A Times Now report said that West Bengal Chief Minister and Trinamool Congress Mamata Banerjee has directed her party MPs to stay away from the swearing-in of the Narendra Modi government on 26 May 2014. Banerjee is herself likely to give the event miss.
4.57 pm: President appoints Narendra Modi as prime minister
Here is the press release from the President's Secretariat:
"A delegation of 15 members of National Democratic Alliance (NDA) led by Shri Rajnath Singh, President, Bharatiya Janata Party met the President at 1430 hrs. today (May 20, 2014). The other members of the delegation were Shri Lal Krishna Advani, Dr. Murli Manohar Joshi, Smt. Sushma Swaraj, Shri Venkaiah Naidu, Shri Arun Jaitley, Shri Nitin Gadkari, Shri Ananth Kumar, Shri Thavar Chand Gehlot, Shri Prakash Singh Badal, Shri Chandra Babu Naidu, Shri Uddhav Thakrey, Shri Ram Vilas Paswan, Shri Neiphu Rio and Shri Sukhbir Singh Badal. A letter stating that Shri Narendra Modi has been elected as Leader of BJP Parliamentary Party was handed over to the President.
Shri Narendra Modi, Leader of the BJP Parliamentary Party, called on the President at 1515 hrs. today (May 20, 2014). As Shri Narendra Modi has been elected leader of the BJP Parliamentary Party and BJP has the majority support in the House of the People, the President appointed Shri Narendra Modi as the Prime Minister of India and requested him to advise the names of others to be appointed Members of the Council of Ministers.
The President will administer the Oath of Office and Secrecy on May 26, 2014 at 1800 hrs. at Rashtrapati Bhavan."
3.40 pm: Modi gets letter from Pranab, inviting him to form government
Coming out of Rashtrapati bhavan, Narendra Modi displayed the letter he received from President Pranab Mukherjee, inviting him to form the next government of India.
This is the final step before Modi is officially sworn in as India's next Prime Minister. "The President has invited me to form the next government. The swearing in ceremony will be held on 26 May at 6pm", he said.
3.05 pm: Narendra Modi heads for Rashtrapati Bhavan
After being elected as the leader of the BJP parliamentary board, Prime Minister-elect Narendra Modi is now meeting President Pranab Mukherjee to formally stake claim to form the next government. Mukherjee and Modi exchanged bouquets and the president also congratulated the Prime Minister-elect.
2.50 pm: Modi to be PM on 26 May
NDA's PM candidate Narendra Modi will be sworn in as the next prime minister on 26 May, BJP President Rajnath Singh confirmed after meeting President Pranab Mukherjee.
Speaking to reporters after a 15-member delegation of NDA leaders met Mukherjee, Singh said he requested the President to invite Modi to form the next government.
"All our allies submitted letters of support to the president and requested him to invite Modiji... the swearing in ceremony will be held on 26 May," he said. He further said that a crowd of 3,000 people will be attending the ceremony at Rashtrapati Bhavan.
2.15 pm: NDA allies meet President at Rashtrapati Bhavan
After extending their support to Narendra Modi as the next prime minister of India, a 15-member delegation of NDA leaders from across parties met President Pranab Mukherjee at Rashtrapati Bhavan, where they formally expressed their support to the Modi-led BJP government.
At 3.15 pm, Narendra Modi will meet the President where he will formally stake claim to form the next government.
"We met the President and requested him to invite Narendra Modi to take oath as the prime minister and form the next government," BJP President Rajnath Singh said.
1.38 pm: Modi thanks NDA leaders, tells them it is their government too
Rajnath Singh has now declared Narendra Modi the leader of the NDA. Shortly prior to that Modi spoke again, thanking the leaders of the NDA and telling them that it was their exemplary work that had contributed to the success of the BJP. "Even though we had a clear mandate, the allies of the NDA are as important to us as they would be even if we had no mandate", he said.
Modi also apologised for being unable to personally meet each and every NDA leader, but invited them to visit him anytime they wanted as this was their government too.
1.30 pm: Modi now elected as leader of NDA, next stop PM
Following his election as the leader of the BJP Parliamentary group meeting, Narendra Modi is now being elected as the leader of the NDA. Again it was senior BJP leader LK Advani who proposed Modi's name for leader. Now various NDA leaders are coming forward to second it.
Parkash Singh Badal is the first to second Modi, and he is followed by an ecstatic looking Uddhav Thackeray, the leader of the Shiv Sena, which together with the BJP practically swept Maharashtra.
"This is the beginning of achhe din and I am reminded of my father", he says to applause. After Thackeray, it is Chandrababu Naidu who says he has 'no words to express just how much Narendra Modiji has done. Naidu
Meanwhile is there something more to be read into the fact that Badal spoke first on behalf of the NDA?
https://twitter.com/capitalcalculus/status/468661118534045696
1.10 pm: Motto of my government will be sabka saath, sabka vikas says Modi
The speech is over, and Modi receives a standing ovation from the BJP members assembled in the central hall.
Prior to winding up his speech, Narendra Modi said that it was important for his government to take everyone along the path of growth and prosperity. "We want everyone to progress but we also want to take everyone along. We want to move forward with this slogan: "sabka saath, sabka vikas"
"I promise you when we meet in 2019, I will give the nation my report card.I will work as hard as I can, not for myself, but for the entire nation. I remember all the generations who spent their lifetimes furthering the cause of nationalism in country. We are here thanks to them".
And then of course there is the final line and clincher: I will do my best to never disappoint you. Cue the applause.
By any standard, this has been a most impressive speech.
12.57 pm: A softer Modi? He now reaches out to rivals
Is this the face of Modi that we have never seen before? After breaking down in Parliament while giving his speech, he reaches out to the former government, in a bid perhaps to soften the bitterness of the campaigning in the last election. This is the speech of Modi the statesman.
"Neither me nor the BJP feels that the last government did nothing. Every government has contributed to India's growth. I congratulate previous leaders, we will take their good work forward", he said.
"If there was a fractured mandate, then people could have said it was anti-incumbency. But these results were about hope, not anti-incumbency. We didn't get a chance to fight for this country's freedom, but we have got the chance to live for this country".
"The country has already moved ahead, now it is up to us whether we want to move or not. I want to assure the people, let's forget negativity.. whatever may have happened in the past. This is an era of responsibility. It has already begun", he said.
12.51 pm: Modi turns emotional, breaks down while giving speech
An emotional Modi is now getting applauded after every sentence he speaks.
"What is a government? A government is that which thinks about poor, works for poor and lives for poor. I dedicate the new government to the poor", he said. 'This new government is for the poor people, for the youth, for the mothers and women & Dalits".
This election result has increased people's faith in democracy, he said, his voice breaking. "The BJP is like my mother and I'm dedicated to it".
12.42 pm: Not here for positions, we are here to work says Modi to BJP
New BJP Parliamentary board leader Narendra Modi is making his first speech since being elected by his party. "In a special way, I'm thankful to Advaniji and Rajnathji for giving me their blessings. It would have been sone pe suhaaga had Atalji been here", he starts.
After the thanks however, it's straight to business. Leader Modi is making no bones about the fact that its going to be work, work, work for leaders. There is also a pointed reference to the jostling for cabinet berths and party positions.
"We are not here for any positions but for a responsibility", he said. A statement that gains all the more relevance given media reports this morning that he had ticked off a delegation of Karnataka BJP leaders led by BS Yeddyurappa, telling them not to demand ministries and work to strengthen the party.
"On 13th Sept I was declared PM candidate, on 15th I started working", he continues. "As a hard working party worker I made sure I didn't waste a single minute of my time".
Hint hint?
12.30 pm: 'Yes he will!' says Rajnath of Modi
A lot of people have compared Modi's thumping mandate to his campaign, which was very similar to that of Barack Obama's in 2008. Modi even borrowed the 'Yes we can' slogan for a few of his rallies.
And here we have it again. Speaking of Narendra Modi as an 'efficient' Prime Minister, Singh says "yes he will. It's not just that he can, he also will".
12.20 pm: Rajnath Singh declares Modi head of BJP Parl party
And it's done. Narendra Modi is now officially leader of the BJP Parliamentary party, which means that he is one crucial step closer to being declared India's next Prime Minister.
Following the formal proposal and seconding of Modi's name, BJP President Rajnath Singh declared him the Parliamentary group president.  He has now launched into a short history of the BJP.
At the end of the history lesson, Modi will be declared leader of the NDA and then its onwards to Rashtrapati bhavan!
12.11 pm: Naidu, Jaitley, Sushma second Advani's proposal to name Modi BJP leader
Following the formal proposal by LK Advani, other BJP leaders are now coming forward to back the proposal. Murli Manohar Joshi, Venkaiah Naidu, Nitin Gadkari, Sushma Swaraj and Arun Jaitley are among the backers. Naidu was particularly glowing in his backing of Modi, calling him the 'darling of the country' and saying that he was proud to second his name.
The most terse of the messages came by way of former leader of opposition in the Lok Sabha, Sushma Swaraj who only said, 'As a BJP leader, I back LK Advani's proposal for Narendra Modi as the next PM of the country. I wish him all the best'. Everyone else spoke of their 'joy and pride'.
Are we seeing some cabinet related tension here then? Only time will tell.
Meanwhile some reminiscence about the same venue ten years ago:
https://twitter.com/pallavighcnnibn/status/468641856872394752
12.05 pm: LK Advani proposes Modi as leader of BJP
LK Advani has formally proposed the name of Narendra Modi for leader of BJP, paving the way for him to be Prime Minister.
Prior to that, BJP President Rajnath Singh and senior leader LK Advani addressing media in Parliament, as part of the process to formalise the process of electing Narendra Modi as the leader of the party, and NDA alliance. The BJP leaders are accompanied by Narendra Modi, who before he entered parliament, touched his forehead to the ground at the foot of the stairs.
https://twitter.com/BDUTT/status/468649355608473602
Rajnath Singh said that this was a historic moment, while LK Advani said that there was never any doubt over who the leader of the BJP was, given that the party had in the beginning itself decided who would be leader.
11.51 am: BJP leaders arrive at Parliament to elect Modi as leader
BJP leaders have now arrived in Parliament to formalise the process of electing Narendra Modi as their leader. The meet will begin shortly. Narendra Modi has also left Gujarat bhavan for Parliament to participate in the meet.
Following the BJP meeting, Modi will participate in a NDA meet where he will be declared leader of the alliance. Following this, he will meet the President at 3.15 pm and stake his claim to form the government.
11.30 am: Modi to meet President Pranab at 3.15 pm
BJP's PM-designate Narendra Modi will meet President Pranab Mukherjee at 3.15 pm today, Rashtrapati Bhavan sources have said. However, before he meets the President, Modi will be appointed as the leader of the BJP's parliamentary party as well as the leader of the NDA's parliamentary party.
Before Modi meets the President, a delegation of NDA alliance partners will meet the President to confirm their support to the Modi-led government.
10.48 am: Rajnath led NDA delegation to meet President Pranab shortly
With NDA leaders traveling to Delhi to meet Narendra Modi in a final haggling of cabinet posts, a delegation from the alliance headed by Rajnath Singh is scheduled to meet President Pranab Mukherjee shortly. The meeting, will take place ahead of Narendra Modi's visit to the President, in which he will formally stake a claim to form the next government of India.
The delegation will include LK Advani, Nitin Gadkari, Shiv Sena leader Uddhav Thackeray and TDP leader Chandrababu Naidu.
10.18 am: Advani to propose Modi's name for NDA leader
Senior BJP leader LK Advani is set to propose Narendra Modi's name for leader of the NDA, paving the way for him to become India's next Prime Minister, media reports said.
The proposal will reportedly be backed by Sushma Swaraj and Arun Jaitley among others.
The significance of Advani being Modi's first proposer will not be lost on anyone. Apart from the fact that Advani is BJP's tallest leader, it will also be a sign that all broken bridges between the two are well and truly mended.
It could be in this same vein that Sushma Swaraj will be one of the backers of the proposal. There had been reports that Swaraj had first told party leaders that she did not want to be part of the Modi cabinet, although she had since changed her mind and even asked for one of the top four ministries.
Although there has been no indication so far about who is likely to be part of the new cabinet, there has been speculation that she will be offered the HRD ministry, while BJP President Rajnath Singh will get Home.
Arun Jaitley is tipped for either Finance Minister or External Affairs Minister.
09.35 am: Stop lobbying for ministerial berths, Modi tells MPs
Miffed over the large number of newly elected MPs, seeking ministerial berths, waiting to meet him at Gujarat Bhavan, where he is currently residing in New Delhi, Modi has reportedly told NDA party leaders not to ask for cabinet berths.
"Modi reportedly ticked off a delegation of BJP MPs from Karnataka, led by BS Yeddyurappa and Ananth Kumar that they should stop angling for ministries and instead work to strengthen the party in their state," NDTV  reported on its website.
8.13 am: Narendra Modi to stake claim to form next government
BJP Prime Minister designate Narendra Modi, who was given a massive mandate by the people of India, will formally stake his claim to form the next government of India. Modi will meet President Pranab Mukherjee at 11.30 am today in this regard.
Hw will do so in the company of NDA leaders after his election as leader of the grouping which will enable the President to appoint him to the post. Modi is likely to be sworn in by the weekend.
A number of names of top BJP leaders including Rajnath Singh, Sushma Swaraj, Arun Jaitley, Nitin Gadkari, Murli Manohar Joshi and Venkaiah Naidu were doing the rounds for possible inclusion in Modi's Cabinet.
Party vice president Mukhtar Abbas Naqvi could be the sole Muslim face in the Cabinet. There is speculation that former minister Arun Shourie could be in the race for Finance Ministry while Jaitley may get External Affairs. Besides, some leaders belonging to allies like Shiv Sena, TDP, Akali Dal and LJP may also be included.
Sources claim that Modi has kept the strategy over his Cabinet formation to himself.
7.20 am: Kamal Nath to be next leader of opposition? 
According to a report in PTI  party President Sonia Gandhi and her deputy Rahul Gandhi are not keen to take up the post of Leader of the Opposition in Lok Sabha.
This means that Kamal Nath, the senior most Congress MP, could become leader of the Congress in the House. He can become Leader of the Opposition if the Speaker relaxes the rules or recognises the entire UPA as a block, which has 56 MPs.
Congress got 44 seats in the Lower House this time and to be recognised as the main Opposition, a party has to get at least 10 percent of the total strength of the 543-member House - that is 55 MPs.
However, there is nothing statutory about this requirement, which can be waived by the Speaker.
There is also speculation that AIADMK and Trinamool Congress having 37 and 34 members respectively can come together to claim the post of Leader of the Opposition.
End of updates for 20 May
8.30 pm: Communal patterns of voting worrisome, says Sonia
Addressing a press conference after the Congress Working Committee meeting, party general secretary Janardan Dwivedi made it clear that the CWC as a whole takes responsibility of the debacle. Giving a brief on the meeting he also gave an idea of who said what in the meeting.
According to Dwivedi, Congress president Sonia Gandhi said, "The poll results are too disappointing. The attempt to polarisation in the run up to the polls was worrisome. Our opposition had used numerous tools for campaigning. Whatever should have been done from the government and party's end could not have been done. Despite good policies, we could not make a positive impact. I have failed in making adequate and timely changes in the party for which we had to see this day. Hence forth I offer my resignation."
This is what caretaker Prime Minister Manmohan Singh had to sat, "We have to accept mistakes. As head of the government, I must take responsibility, not you. I could not adequately address the issues rising out of price rise and corruption. Both the Congress president and vice president are burdened with running the Congress and that itself is exceptional. Your resignation is not a solution to the problem. We should rather introspect what went wrong."
Dwivedi said that Congress vice president Rahul Gandhi also spoke at the meeting.
"The Congress vice president praised caretaker Prime Minister Manmohan Singh for 10 years of exceptional leadership. Dwelling on the reasons of failure at the polls, he said that there was a lack of accountability in the party and that he himself could not fulfill the expectations. He felt that accountability starts with him and offered to resign as well."
The Congress general secretary said that following the offers of resignation, the party's highest decision-making body unanimously rejected the offer made by the two topmost leaders to quit saying quitting was not the solution. The working committee felt that they should rather discuss how to work in future and bring in changes in the party.
A total of 29 members out of 38 present kept their viewpoint.
7.00 pm: Sonia, Rahul offer to quit but get no takers
After more than an hour of introspection, the story has not changed in the Congress camp. Newly elected Amritsar MP Amarinder Singh said, "Both Sonia and Rahul Gandhi had offered to resign but the Congress Working Committee rejected the offer."
A resolution was also passed endorsing the leadership of the Gandhis.
6.55 pm: Tyagi calls it a politically apt decision
JDU leader KC Tyagi told Times Now that the Mahatma Gandhi's dream has been fulfilled in Bihar as Jitan Ram Manjhi belongs to the lowest strata of society.
"It is a politically apt decision as neither Lalu Prasad nor BJP would be able to oppose it," he said.
Tyagi also stressed that the decision was unanimous and there were no differences among the party leaders over the choice of Manjhi.
6.30 pm: Jitan Ram Manjhi to be next Bihar CM
Even as word is yet to trickle out from the Congress brainstorm over its recent humiliating electoral defeat, there is some development in Bihar. The state has got a new chief minister in Jitan Ram Manjhi, which was confirmed JDU chief Sharad Yadav to the media. Former chief minister Nitish Kumar took the little known Gaya MLA Jitan Ram Manjhi to Governor DY Patil as his choice for the post of Bihar chief minister. Manjhi is a Mahadalit leader and is the current welfare minister of the state. This appointment is seen as a highly politically tactful one as Kumar has indirectly sent out the message to his Dalit and Mahadalit voter base.
5.50 pm: Rahul supporters want him to stay
Despite the paltry tally of 44, supporters of Congress vice president Rahul Gandhi are holding an demonstration outside AICC headquarters in New Delhi where the Congress Working Committee meeting is on to fix onus for the debacle.
The 'Save Rahul' chant is interesting because the Congress second-in-command was the poll campaign head which led to the poorest ever performance by the country's oldest political party.
The wait is still on to see if the family or someone outside will face the axe.
4.30 pm: Nitish Kumar not to reconsider decision
After meeting the JDU legislature second time in as many days, former chief minister Nitish Kumar made it clear that his decision to quit was irreversible.
"I have consulted my party leaders about my resignation but they weren't agreeing to it initially including my party president (Sharad Yadav). But after the Lok Sabha results I had consulted the party leaders again and tendered my resignation. Yesterday, the legislature party decided to elect me again as their leader. But I said I need some time to think and called the meeting of the legislature party again today. I have spoken to groups of MLAs and even individual MLAs. Party leaders have agreed with me and they are proud of my decision. This is an extraordinary situation needing extraordinary decision. My decision to quit was not emotional and I took it in my senses. No can say that I am unable to work properly. But due to the nature of the mandate, it is not right for me to continue," Kumar told the media after the meeting in Patna.
"We will form the government and the next chief minister will be announced by tomorrow," he said.
Making a veiled attack against PM-designate Narendra Modi, Kumar said, "Many votes divided on communal lines. Only one voice was heard and the rest were buried."
4.10 pm: Congress Working Committee meeting gets under way
The Congress Working Committee meeting is now underway amid speculation that the entire committee could resign under the principle of 'collective responsibility' that has been mooted by party president Sonia Gandhi.
What we do know for sure is that team Rahul is not going to be in for an easy ride, given that most party leaders are unhappy with his leadership and policies, with many saying that they are responsible for the defeat of the party at the elections.
In fact the whole 'collective responsibility' tag is being seen as Sonia's way of shielding Rahul from the blame.
3.40 pm: BJP slams Sonia, Rahul for not greeting Modi
Senior BJP leader M Venkaiah Naidu today said it was shocking to see Congress president Sonia Gandhi and party Vice President Rahul Gandhi not having the courtesy of greeting Prime Minister-elect Narendra Modi following the massive mandate received by him.
"Though American President, British Prime Minister, scores of Prime Ministers from across the globe, including our neighbours like Pakistan, Bangladesh and Sri Lanka have greeted Narendra Modi, the Congress president and vice president do not have the courtesy or the basic culture of India to greet the person who has got such a massive mandate," Naidu told reporters in Hyderabad. - PTI
3.15 pm: Nitish Kumar to name new Bihar CM tomorrow
The JD(U) working committee is over and JD(U) spokesman Bashistha Narayan Singh has said that the new Chief Minister will be named by Nitish Kumar tomorrow.
Interestingly Singh is one of those whose name is in the mix to take over the top job in the state.
3.00 pm: JD(U) working committee tells Nitish to decide next CM
After confirming that Bihar Chief Minister Nitish Kumar would indeed resign from his post, the JD(U) working committee has authorised him to choose his successor.
The resignation of Bihar's most successful Chief Minister comes on the back of the JD(U) being wiped out by the BJP in the state, a consequence that has been attributed to his decision to exit the NDA after Narendra Modi was elevated.
According to CNN-IBN, although there had been a clamour within the JD(U) for Nitish to reconsider his resignation, the Sharad Yadav camp had taken the position that once he had put down his papers he could not reverse his decision.
There are four main names circulating for the job, that is Narendra Narayan Yadav, Bijendra Yadav, Bashistha Narayan Singh and Bijay Kumar Choudhary. The final decision is to be announced shortly.
2:30 pm: Sushma Swaraj to get HRD ministry?
She's been Information and Broadcasting Minister during the previous tenure of the NDA, but this time round Sushma Swaraj could be given the relatively more important Human Resources Develpoment Ministry, reports CNN-IBN.
As Firstpost columnist Rajeev Sharma noted earlier, Swaraj also has a shot at becoming the next foreign minister, but nothing's certain presently.
2.06 pm: Nawaz Sharif invites Narendra Modi to Pakistan
And Pakistan is wasting no time in making overtures to India's next Prime Minister. The Pakistani High Commissioner to India said that his country has formally invited Narendra Modi to visit, as soon as it is convenient.
It is of course too early to see what kind of response this invitation will receive given that Modi has not even taken oath yet.
The invitation is significant, given that the international view of Narendra Modi, is that he is a hardline Hindutva figure.
1.48 pm: Home Secretary to meet Modi to discuss priority areas of MHA
Union Home Secretary Anil Goswami  is due to meet Narendra Modi this evening, to discuss the priority areas of the Home Ministry. The Home Secretary said that the issues before the MHA were the creation of Telangana and the Delhi assembly elections. 
And while the Congress 'introspects' the BJP and RSS are in full government formation mode.
CNN-IBN reported that the two organisations were in 'hectic' talks over who to put where. Initial reports indicate that Rajnath Singh will be made Home Minister, while Arun Jaitley is tipped to be Foreign Minister.
12.12 pm: Entire Congress Working Committee may resign today
In fresh developments, the entire Congress Working Committee may resign en masse at the CWC meeting today, as a means of taking 'collective responsibility' for the loss of the party.
The whole notion of 'collective responsibility' has been talked about a lot over the last couple of days by Congress President Sonia Gandhi and other party leaders.
Political editor of CNN-IBN Pallavi Ghosh said that if this does happen, it would be a way of protecting Rahul Gandhi. "This has been created by Sonia Gandhi so that the entire blame for the Congress performance doesn't fall on Rahul", she said. Ghosh added that there have been murmurs of dissent against Rahul's inaccessibility and the way he handled the entire election campaign.
Mass resignations are not a first for the party. Several high profile leaders took a similar course of action in 2008 following the party's defeat in assembly elections.
12.05 pm: Nitish Kumar resignation is final, says Sharad Yadav
As the political drama unfolds in Bihar, JDU chief Sharad Yadav today said the decision of Nitish Kumar to quit as Chief Minister is "final".
Yadav said this ahead of the the JD(U) legislature meeting to discuss the ongoing situation after Nitish said yesterday he needed time till today to decided on the plea by JD(U) MLAs that he should withdraw his resignation and continue in office.
"The decision (Nitish Kumar's resignation) is in favour of the nation, the party and Nitish ji. It was a difficult decision but is final and right," he said.
At a stormy meeting on Sunday, JD(U) MLAs unanimously chose Nitish Kumar as their leader and insisted that he withdraw his resignation, but an emotional Kumar refused.
Nitish Kumar in his speech at the meeting said his continuing as chief minister would be a loss for the party and insisted on not withdrawing his resignation. Kumar said he would devote more time to the party remaining out of power. He also said that rival BJP was making mockery of his resignation by describing it as "nautanki" (drama). But, party legilators refused to buy his argument. Facing the heightened sentiment of the MLAs, Kumar sought time till today to convey his decision to the party on his resignation, JD(U) Spokesman Sanjay Singh said.
Sharad Yadav was present at the meeting which witnessed sloganeering in favour of Kumar. Earlier during the day, Yadav faced stormy protests from Kumar's supporters for his stand outside the chief minister's house.
11.26 am: Surgical procedures needed to save Congress, says Ashwani Kumar
Former Law Minister and Congress leader Ashwani Kumar has said that the difficult question that now faces the Congress is how to move forward in the wake of such a devastating defeat, saying he felt that some difficult 'surgery' needed to be carried out in the party.
When asked whether this translated into Rahul Gandhi resigning however, he was quick to say no. "There will be absolutely no point in doing that. What's the point of that? He put his best foot forward. That we lost is another matter... but Sonia Gandhi is very thoughtful. I am sure she understands most of the reasons behind this defeat", he said.
Is Kumar hoping that Sonia will finally realise that Rahul at the helm is an unmitigated disaster, or will she continue to keep him as the head of the Congress?
This report in the Indian Express says, "there had been "a thinking" in the top party leadership that if the party did "decently" in the Lok Sabha elections, Sonia could hand over the reins of the party to Rahul. "Given the anger against him after this result, she may have to postpone her retirement plans for we don't know how long," said a Congress leader. 
11.00 am:  No question of shielding anyone, says Manish Tewari ahead of CWC meet
Congress leader Manish Tewari has said that the Congress Working Committee meeting, called after the party's crushing defeat in the Lok Sabha elections, would be one of introspection. "We will not get into resignation and designation mode", he was quoted as saying by the Times Now news channel.
However he had also told the channel that there was no question of the Congress shielding anyone.
A report in the Indian Express said that Rahul Gandhi's team was likely to draw a lot of flak from senior leaders over what they have seen as an epic mishandling of the Congress' election campaign. The report says:
"Many senior leaders are learnt to be waiting for the CWC meeting to vent their anger and frustration with the way Team Rahul has run the party since he took over as vice-president in January last year. Anil Shastri, special invitee to the CWC, is learnt to have even shot off a letter to Rahul pointing out the flaws in the campaign strategy formulated and executed by his team."
There is also reportedly dissent over the decision to bifurcate Andhra Pradesh - a move that ultimately cost the party badly and was reportedly done on the insistence of Ghulam Nabi Azad despite opposition from leaders like Digvijaya Singh and AK Antony. 
10.00 am: Nitish Kumar to reconsider resigning as CM?
The JD(U) Legislature party on Sunday decided to take the final call on choosing a new leader in the wake of the resignation of Chief Minister Nitish Kumar.
JD(U) MLAs unanimously chose Nitish Kumar as their leader and insisted that he withdraw his resignation, but an emotional Kumar refused.
When MLAs persisted asking him to continue as CM and even threatened to sit on dharna at his residence, Kumar sought time till Monday to convey his decision, party spokesman Sanjay Singh told reporters.
09.20 am: Will Sonia, Rahul resign at CWC meet?
The Congress Working Committee (CWC) will meet in New Delhi today to take stock of the party's worst performance in a Lok Sabha election ever.
While there have been reports that Sonia Gandhi and Rahul Gandhi will tender their resignations as party president and vice president respectively, it is unlikely that the top brass of the party will accept them.
08.05 am: Rajnath to be no 2 in Modi cabinet?
A BJP leader told Firstpost, on the condition of anonymity, that the first person to take oath after Narendra Modi is sworn in as the prime minister, will be Rajnath Singh. By doing that, Modi will send out a strong message that Rajnath Singh will come second, only after him, in the power hierarchy.
Sources say that Modi has been consulting his confidantes Rajnath Singh, Arun Jaitley and Nitin Gadkari to decide on his cabinet, but no one knows for sure what he has in mind as of now. Though there has been widespread speculations about the RSS' involvement and the leaders of the Hindutva outfit have also made their presence felt, they might not have a great say in the cabinet formation, if Modi's style of functioning is anything to go by. Read more here.
Updates for 18 May end
7.18 pm: JD(U) leader Ramai Ram heckled
JD(U) workers heckled party leader Ramai Ram for raising his voice against Nitish Kumar.
CNN-IBN footage showed Ram being pushed around by his party workers.
7.05 pm: Bihar suffering because of govt instability, says BJP
The BJP today met the governor of Bihar DY Patil and slammed the JD(U) saying because of govt instability Bihar's development was suffering.
"When the Governor is sure about the alliance only then they (JDU) should be allowed to form the government. Bihar is politically unstable right now, we spoke to the Governor about the horsetrading going on, which isnt good for Bihar," Sushil Kumar Modi said.
6.44 pm: Nitish buys time, may rethink decision to quit as CM
A day after Nitish Kumar said he would quit the post of Bihar chief minister, reports are coming in that he may rethink his decision to resign.
After a JD(U) meet today, a party spokesperson said, "We have told him to not quit. He has still did not go back on his decision. However, he has said he will take time till tomorrow to rethink his decision to quit."
6.34 pm: JD(U) Gen Secy blames Sharad Yadav for poll performance

JD(U) general secretary today blamed Sharad Yadav for the dismal performance of the party in the Lok Sabha Elections 2014.
He was quoted by CNN-IBN as saying, "Sharad Yadav should resign."
4.41 pm: Anandiben Patel to be next Gujarat CM
Sources have confirmed to CNN-IBN that Anandiben Patel will indeed be the next chief minister of Gujarat.
She will be the first woman chief minister of the state.
4.34 pm: Ramdev contributed to BJP win, says Meenakshi Lekhi
Meanwhile, in New Delhi BJP spokesperson Meenakshi Lekhi has credited yoga guru Ramdev's contribution for BJP's landslide victory in the Lok Sabha Elections 2014.
"Baba Ramdev also contributed to the win like everyone else," ANI quoted Lekhi as saying.
4.30 pm: Stalin decides not to quit after Karunanidhi's advice
Stalin, Karunanidhi's son, who had offered to resign from all the party posts after DMK's loss in Tamil Nadu has decided not to quit.
Stalin withdrew his resignation after his father asked him not to resign, reports CNN-IBN.
3.35 pm: DMK cadre protest outside Stalin's house, ask him not to quit
A large number of DMK cadre gathered in front of Stalin's house in Chennai today in protest.
CNN-IBN reported that the DMK workers wanted Stalin to rethink his decision on quitting party posts.
1.50 pm: No 'Modi' wave in Tamil Nadu, yet Stalin offers to quit all DMK posts
Like the 'Modi wave' elsewhere, a 'Jaya wave' brewing in Tamil Nadu might have claimed its first victim - DMK chief Karunanidhi's son MK Stalin, no less. While Jayalalithaa's AIADMK has got 37 seats, DMK couldn't get even one seat in Tamil Nadu.
CNN IBN reports suggest that a dejected Stalin has offered to resign from all posts that he holds in the party. Stalin's announcement comes close on the heels of Nitish Kumar's resignation from the JD(U) chief's post.
It is not clear whether the party is going to accept Stalin's resignation yet.
End of updates from 17 May
8.00 pm: Modi begins his thanksgiving address in Varanasi
Soon after the Ganga Aarti concluded, PM designate Narendra Modi began his address from the dais built on the banks of the river Ganga at the Dasaswamedh Ghat.
"I was not given a chance to ask for votes from you in Varanasi. They had gagged me. Despite that gag order the people of Varanasi voted for me and made me the winner," Modi said amid loud cheers.
"You have voted a man to power who could not even devote 60 minutes to you. Today I bow my head in obeisance to this holy land and to the people who live in this holy city for this kindness," he said.
"On the day I filed my nomination from Varanasi I was not a mere candidate but became a son of the soil from Varanasi. Today I experienced even more warmth from you people," the PM designate said.
"All those pictures and banners hanging on the windows and streets cannot make me your own. This was made possible by Ma Ganga. With the blessings of Ma Ganga, I hope to do my work well. Even Ma Ganga is calling one of its sons to relieve it of the dirt that has plagued the river," Modi said.
"Today I am present among you people to to do something for you. I intend to put Varanasi on the global map as one of the world's top spiritual destinations," he said.
Modi invokes the Mahatma to vouch for cleanliness. The PM designate has soon realised that unless he gets support from the residents of Varanasi, his mission to clean Ganga won't be a success.
"Take a pledge that from today that you would keep the city of Kashi clean. We are all servants of Kashi. It is our responsibility to keep it clean," he said.
Taunting the Congress, Modi said, "It is for the first time that coalition may have to be formed to form an opposition, so hard was the slap by the people of the country."
https://twitter.com/ibnlive/status/467663610525659136
https://twitter.com/ANI_news/status/467660275433234432
7.05 pm: Sanskrit chants are there, so are the "Har har Modi" chants
7.00 pm: Modi starts Ganga Aarti at Dasaswamedh Ghat
As soon as PM designate Narendra Modi accompanied by BJP chief Rajnath Singh and Amit Shah reached the Dasaswamedh Ghat to perform the Ganga Aarti, Sanskrit hymns took over making the atmosphere a very holy one.
In between the chants and deafening sound of the conch shells blown with full lung power, an enthusiastic crowd of BJP supporters have filled the air with the "Har, har Modi" slogan as well. Despite the tight arrangements, the security personnel are having a tough time to control the over zealous BJP cadres who want to get as close as they to the country's next prime minister. The cheer and the chaos going on together right on the banks of the Ganga in Varanasi are unmissable.
Ironically, before the polls a few days back Modi was denied permission by the Varanasi district administration to conduct the Ganga Aarti on security grounds.
https://twitter.com/ANI_news/status/467655917920481280
6.30 pm: Modi on way to Dasaswamedh Ghat for Ganga Aarti
After the conclusion of Rudra Abhishek puja at the Kashi Vishwanath Temple, PM designate Narendra Modi flanked by BJP chief Rajnath Singh and Amit Shah is now heading to the Dasaswamedh Ghat to perform the Ganga Aarti.
This aarti was also performed by former prime minister Manmohan Singh few years back.
Heavy security is in place on the banks of the Ganga as the Special Protection Group has taken over the security of the PM designate. National Security Guard commandos, personnel from the Gujarat and Uttar Pradesh Police along with personnel from the Border Security Force and Rapid Action Force are also entrusted with the security responsibility.
In preparation for the Aarti, shops in the vicinity of the venue were asked to close down around 2 pm and apart from two boats the others were asked to move away. One of the boats is carrying security personnel and other video journalists from different media houses.
Thousands of people along with local BJP cadres have thronged the venue making the atmosphere euphoric with everyone hoping that their new MP will change the face of Varanasi.
6.10 pm: Sushil Kumar Modi taunts Nitish again on Twitter
"Nkumar has a history of resigning & again joining the same govt .After Gaisal rail accident in 1999 he resigned & again joined after sometim"—the former Bihar deputy chief minister tweeted.
5.55 pm: Modi, Rajnath, Amit Shah offer prayers at Kashi Vishwanath Temple
PM designate Narendra Modi along with BJP president Rajnath Singh and Amit Shah are currently offering their prayers at the Kashi Vishwanath Temple in Varanasi. The Kashi Vishwanath Temple has one of the twelve Jyotirlingas and is considered to be the holiest of Shiva temples.
https://twitter.com/ANI_news/status/467636041860395008
https://twitter.com/ndtv/status/467639447584911360
5.00 pm: Decision on BJP not strategic but ideological: Nitish Kumar
Addressing the media after tendering his resignation to the governor, former Bihar chief minister Nitish Kumar said that the current mandate does not allow him to continue in office.
"I was leading the poll process for my party in Bihar. Whatever results have come yesterday, I take full responsibility and I should also take it morally," Kumar told at a press conference in Patna.
"This election was more about making personal comments and less about issues. I have never seen such a poll campaigning before. We went to the people talking about development issues. But it is obvious that the people rejected us. In view of that I and my entire cabinet have tendered our resignation," the JDU leader said taking an indirect dig at PM-elect Narendra Modi.
Continuing with his veiled attack on the PM-elect, he said, "We will go into details of our failure later. But our initial response is that no polls earlier saw this kind of communal divisiveness in the state. A communal trend was out in the open. Now we hope that all dreams shown to the youths will be fulfilled by the BJP. We hope that good days are here and good days will stay. The BJP has got its mandate and hope it will keep its promises."
Clarifying that the no request for dissolution of the Assembly was given, the former chief minister said, "I have not recommended dissolution of the Assembly. The path is open for an alternative government to take oath. Our MLAs will meet tomorrow at 4 pm and discuss future course of the action. I have taken my decision by consulting my party chief and senior leaders of my party. There is no problem of majority. This decision was taken at a personal and moral level."
Not showing any repent for his decision to move away from the BJP, Kumar said, "The decision to snap ties with the BJP was not a strategic one but taken on the basis of the ideology. This was not for votes but taken on the basis of ideological difference. This decision has not affected the results of the polls. Even the nature of campaign made it clear that we took a right decision to separate from the BJP. But I have my best wishes for the new prime minister as he is going to take charge after getting the mandate of the people."
5.00 pm: This was an expected decision: KC Tyagi
"This was an expected decision. We thought that we need to seek a new mandate from the people. This was decided just after the announcement of the results," Tyagi told CNN-IBN.
https://twitter.com/ANI_news/status/467625055694757888
https://twitter.com/ANI_news/status/467624212778070016
4.40 pm: Think Nitish took decision not under BJP pressure: RJD
Talking to CNN-IBN RJD leader Ali Ashraf Fatmi said that Bihar Chief Minister Nitish Kumar must have resigned taking moral responsibility of the debacle in the Lok Sabha polls and not bowing to any pressure from the BJP.
"He has majority in the Bihar state Assembly. There is no reason for him otherwise to quit other than taken moral responsibility of the defeat," Fatmi said.
4.12 pm: Nitish Kumar quits as Bihar chief minister
Following the electoral debacle, JDU leader and Bihar Chief Minister Nitish Kumar today tendered his resignation to the state governor. As per CNN-IBN reports, Kumar has requested the governor to dissolve the state assembly as well.
Rebel JDU MLA Gyanendra Singh told CNN-IBN that the decision to part with the BJP was taken at a very time by Kumar.
"Had that decision been not taken then today JDU would have won 40 seats and Nitish Kumar himself would have become the most powerful chief minister. After the split we should have won 15-16 seats. But victory in two seats merely shocked us. All MLAs felt that Kumar took a wrong decision and the right time of the split was actually before the Assembly polls," Singh said from Patna.
"Earlier Nitish Kumar was seen as a poster boy of development in Bihar. But after the snapping of ties changed everything," said senior journalist Paranjoy Guha Thakurta.
"This was a very poor performance by the JDU. But prior to that the state government was already a minority one. In these circumstances, Nitish Kumar had taken the right decision. There was already a dissent going on within the party," former JDU leader Devesh Chandra Thakur told CNN-IBN.
"The situation merits the decision he has taken. The dismal performance by the party in the Lok Sabha prompted that decision. Any intelligent and far-sighted leader like Nitish Kumar would have taken the decision," Thakur said.
BJP MP Kirti Azad welcomed the decision by the chief minister.
"Bihar was in a sorry state and the chief minister had become dictatorial. Bihar needs a special package and the Modi government at the Centre may help the state. Around 52 MLAs of the JDU are already in touch with the BJP for the last seven to eight months," Azad said. "Nitish Kumar is an honest man but he cannot be autocratic," he said.
https://twitter.com/ANI_news/status/467606944648146945
3.45 pm: Planning Commission chairman Montek Singh Ahluwalia quits
3.10 pm: Ramvilas Paswan thanks Bihar and Narendra Modi
Ramvilas Paswan's LJP, which won 6 seats in Bihar, profusely thanked the people of Bihar and then congratulated Narendra Modi on his win. The BJP did fabulously in Bihar, reducing the JD(U) to single digits in the state. Then, he took two not-so-subtle digs at Nitish Kumar and Lalu Prasad Yadav. "The people of Bihar has taught a great lesson to two people - one who wanted to become a PM, and one who wanted to make a a PM," he said.
2.15 pm: BJP Parliamentary Board meeting ends
After a remarkably short Parliamentary Board meeting, the BJP leaders turned up in full force to address the press conference
"BJP hails people's verdict. The people of India have spoken and have spoken decisively. For the fisrt time in the history of India, a non Congress party has secured such an overwhelming majority. India needs a government that can put the country back on the economic growth track and we will put in our best efforts to do that," Rajnath Singh announced.
He added that Narendra Modi will be elected the Prime Minister designate of the party on 20 May. He also said that the date of oath-taking has not been decided.
Narendra Modi, who had been relentlessly caustic about the mainstream media's loyalties during his campaigning, embarked on a complete u-turn since yesterday. In his victory speech he had thanked the 'impartial media'. In today's meet he thanked the media for playing a significant role in increasing voter awareness.
"I extend my heartfelt gratitude to the media for helping increase voter awareness. I know, I have not been able to talk to several of you personally. But you are one of my own, so we will keep meeting," he said in his short address.
Rajnath Singh also added that Modi will take questions from the media after he has taken oath as the PM.
12.55 pm: RSS has no strings to pull in BJP's new government?
Amit Shah, during an interview to NDTV, commented that the government intends to work constructively with the Opposition for the development of the country.
On Arun Jaitley's defeat, he said, that the leader's role in the party's decision making will not diminish because of his loss. "Arun Jaitley is a very senior leader in BJP. A small defeat doesn't affect his position," Shah added.
Finally, he decided to bat away the RSS question with gusto. Barkha Dutt pointed out that there have been reports of brisk meeting within the RSS after BJP's win and asked if the RSS will have any role to play in the government, Modi said, "This is not the first time the NDA will run a government. It has been in power in the past too. And like in the past, the BJP will take its own decisions."
However, he refused to spell out that RSS will not be involved by naming the outfit in the interview.
12.49 pm: Prime Minister Manmohan Singh reaches Rashtrapati Bhavan, submits resignation
Meanwhile, Manmohan Singh, has reached the Rashtrapati Bhavan to meet President Pranab Mukherjee and submit his resignation. This is part of the procedures involved in the change of government.
12.52 pm: Mayawati addresses press conference after drubbing in Lok Sabha polls
Despite not winning a single seat in the Lok Sabha elections, BSP chief Mayawati today said that she was pleased with the result because the party had received more votes than the last election.
"Our Dalit voters have stuck with the BSP throughout. This is why the party finished second in 34 seats," she said. "I would like to heartily thank the Dalit voters who stopped the movement from sliding behind," she said.
She said that the party was unable to win in this election because of a division in votes among the upper caste and the Muslim community. "We have received more votes this time than even in 2009," she said.
The party did get a four percent vote share in this election but then there's nothing quite like having a seat in the Lok Sabha.
12.44 pm: BJP's Parliamentary Board meeting begins in Delhi
After addressing workers and fans, BJP PM nominee Narendra Modi began a meeting with senior leaders. The Parliamentary Board meet sees participation from LK Advani, Murli Manohar Joshi, Sushma Swaraj etc.
Prior to the meeting, visuals showed Advani embracing Modi and handing him a bouquet of flowers. Signs of a new friendship? Or it is just Advani mending bridges to ascertain he has a role to play in the BJP in future.
2.18 pm: Modi channels Kejriwal in Delhi, in first post-victory speech in city
Modi profusely thanked his supporters and voters in his speech, after he reached the BJP headquarters. "I am extremely grateful to you for your love and encouragement. This win is not Modi's win, this win is the victory of thousands of BJP workers," he said.
Here, one can't help remember Arvind Kejriwal, who, during his oath-taking speech, said, "This  victory is not Arvind Kejriwal's victory. It is the victory of the people."
He then went on to thank the country, saying that this overwhelming victory was for all those who prayed for the well-being of the nation since 1952.
"The millions of Indians who voted for BJP, has the first right to this victory," he said.
He then added that the win is also a tribute to a several BJP workers who had died in clashes, died fighting for the party in the past.
12.15 pm: Early Diwali for Delhi as Modi reaches BJP headquarters
The BJP's headquarters on 11 Ashoka Road, TV visuals show, wears a jubilant, festive look. Orange and green balloons adorn walls and ceilings, hundreds of people have managed to squeeze into the premises.
Modi enters the building, unfazed by the swelling crowds, by the hundreds of supporters trying to click pictures of him, shake hands with him and get a close glimpse of their leader. Looking alternatively sombre and happy, Modi negotiate the crowd with a little help from his security personnel, Rajnath Singh and Nitin Gadkari.
A shower of rose petals greet him as he crosses the gates of the party office as flash bulbs, phone cameras and an odd iPad goes crazy trying to snap him.
11.36 am:  Sonia, Rahul to offer to resign on Monday, say reports
Fresh reports coming in say that Congress president Sonia Gandhi and vice president Rahul Gandhi may offer to resign from the party, as part of a move to take responsibility for the pathetic performance of the party in the Lok Sabha elections, where they got only 44 seats.
NDTV quoted Congress party sources as saying that the two were likely to make the offer at a meeting of the Congress Working Committee on Monday. However the channel added that the move was likely to be "largely symbolic as party leaders are unlikely to accept it".
"Sources say emotional speeches will set the tone for deep introspection on the Congress' spectacular rout. India's oldest party was reduced to double digits in Parliament and failed to win a single seat in 10 states, as a long and grueling campaign by Rahul Gandhi failed to stop the tide of public anger", the NDTV website added.
Meanwhile Prime Minister Manmohan Singh's last cabinet meeting has just got underway. He is expected to offer his resignation to the President shortly.
11.25 am: Modi's route to BJP HQ thronged with cheering supporters
The next Prime Minister of the country is being cheered ever inch of the 14 kilometres between the Indira Gandhi International airport and the BJP headquarters at Ashoka Road, New Delhi.
He is constantly engaging with the crowds, flashing victory signs and waving. And they are simply loving it.
11.00 am: Modi lands in Delhi, flashes Victory sign to crowds
And we have our first glimpse of the BJP Prime Ministerial candidate Narendra Modi in the national capital. Hanging out of his car and surrounded by black cat commandos, Modi leant out of his car and flashed a victory sign to the cheering crowds.
His convoy is now proceeding at snails pace as Modi waves to the crowd, which at this point can only be described as massive.
"Today is a day of celebration. Narendra Modi ji will be coming and we are all happy", said BJP spokesman Ravi Shankar Prasad. "After three- four months to a year of hard work we are happy, but we have a sombre realisation of the expectations of the people of India on us", he said.
10.49 am: Modi lands in Delhi, set for huge road show
The crowds are thronging to Delhi's Indira Gandhi International airport to receive Narendra Modi who has landed in the national capital. He will be received by BJP President Rajnath Singh and other senior BJP leaders.
He will be driven to the BJP headquarters amid the beating of drums, cheering of crowds and a calvacade of buses and tempos. Reporters in the national capital say that the Delhi police are quite stretched at the moment.
Modi's security has been stepped up considerably and he is being provided SPG cover, which is an upgrade from the Z plus security cover was entitled to before.
10.03 am: Serving this nation has been my greatest privilege, says emotional PM
In his final address to the nation, a tired looking Manmohan Singh said he respected the decision of the people, who returned a stunning mandate in favour of the Modi-led BJP. "my dear countrymen, we accept your verdict with humility", he said.
Speaking off a teleprompter, the Prime Minister made an emotional speech, saying that serving this nation had been his greatest privilege.
"I owe this nation everything. For an underprivileged child of partion, I owe it to this country that I reached the highest office. It is a debt I will never be able to repay", he said.
"Your love for me will stay with me even after I am no longer Prime Minister".
Speaking about his tenure, the PM said that the last ten years had seen many successes and achivements that India needed to be proud of. "Today India is a far stronger country in every respect than it was ten years to go. India has vast latent development potential and we must collectively work hard to realise it"
He added that he was also confident about the future of India.
"India as an emerging global powerhouse is an idea whose time has come", he said, adding that he wished the incoming government well and would pray for India's continued success.
9.53 am: PM to make final speech as Modi heads to Delhi
Prime Minister Manmohan Singh is about to make his final speech as the leader of the nation. He is the second Prime Minister after Jawaharlal Nehru to serve two full consecutive terms.
A few days ago, a profile on the Prime Minister said that he was also sorting through the hundreds of books that were gifted to him - deciding on the ones he wants to keep and take with him to his sprawling 2.5-acre retirement home - 3, Moti Lal Nehru Marg.
A PMO official told IANS that there is a pile of files waiting at his table every morning at his official 7, Race Course Road residence. "He is still clearing about 30-35 files every day. At least 10 to 12 people call on him daily," the official said. "He is pretty relaxed these days," the official added.
The prime minister has never gone on a holiday. Even on foreign tours, he has never stayed on for an extra day beyond his diplomatic call.
After retirement would he be going on a long-deserved holiday? "He has no holiday plans. He has indicated he needs time for himself," an aide told IANS.
9.00 am: Triumphant Modi leaves for Delhi
Prime Minister designate Narendra Modi has left Gandhinagar for Delhi, where he will participate in a massive road show.
Huge crowds are expected to turn out to cheer for their hero, who led the BJP to an emphatic triumph over the Congress, reducing the party to a mere 44 seats in Parliament.
The latest numbers showed the BJP had won 282 seats on its own, with the NDA at 333 seats. The UPA as a whole has only 66 seats.
Once he reaches The BJP HQ, Modi will participate in a Parliamentary board committee meeting where he is expected to be declared the leader of the party. This will then pave the way for him to be named Prime Minister of India.
7:30 am: Modi to head to Delhi today
The new Prime Minister is heading to Delhi today and you can expect a sea of colour to greet him when he arrives from Gujarat.
The party will also possibly be sitting down today to decide Modi's successor in the state of Gujarat, with speculation that it would be Anandiben.
CNN-IBN said the Congress party seems to have taken the day off and the party headquarters wears an empty look after the worst decimation in its political history.
Prime Minister Manmohan Singh will also be tendering his resignation to the president today.
7:00 pm: Here's the final tally as it stands 
The Election Commission hasn't called 22 seats in Andhra Pradesh just yet and has some other seats also that are still to be declared.
The Telugu Desam Party is leading 11 seats, Telangana Rashtra Samiti is leading in 5 seats, YSR Congress is leading in six seats.
The BJP is leading in four of these seats and the Congress in one
This is what the final tally looks like presently:
BJP - 282 (NDA - 333)
Congress - 44 (UPA- 60)
AIADMK - 37
TMC - 34
BJD - 20
1:00 am: Modi gets an invite to the US
He may not have applied for a visa to go to the US just yet but has already got an invite from the US President who has asked him to drop in.
President Barack Obama tonight congratulated Narendra Modi for his electoral victory during a telephone call and invited him to visit the US at a mutually agreeable time to further strengthen the bilateral ties.
"The President invited Narendra Modi to visit Washington at a mutually agreeable time to further strengthen our bilateral relationship," the White House said following the maiden telephonic conversation between the two leaders.
The phone call was stated to be brief. Modi, during his US visit would be eligible for an A-1 visa, State Department Spokesperson Jen Psaki said.
"The Prime Minister of India will be welcomed to the United States. As Head of Government, Modi would be eligible for an A-1 visa," she said.
In 2005, the US State Department had revoked a visa that Modi had for travelling to the US on the ground of alleged human rights violations after the 2002 Gujarat riots.
End of updates for 16 May
9.28 pm: Modi live again!
Lots of rallies before winning and lots of rallies after winning. That seems to be the mantra. Earlier in the day, it was Vadodara, this time in Ahmedabad. Modi chants renting the air.
"From the time, I have been in politics, your love has kept me going. All Gujratis have all right on me, but you have now shared that right with the people of India."
"It's the first poll in my political life when I didn't have political sabha in Ahmedabad."
"I will never let down the faith you have shown in the BJP, the words of our workers and me. The rivals were busy mudslinging but the people of India have said that the answer to their problems is 'vaikaas'."
"Todne ki rajneeti ka yug samapt ho chuka hai, aaj se jodne ki rajneeti ka yug shuru. (The era of divisive politics is over, it is all about getting people together now.)"
"Those who criticised me didn't know Modi is such a magician who also made them speak on important agendas. But all these discussions also told the country that only development can save the country. Even if they spoke about Gujarat negatively, they still spoke about development. There is only one medicine to all problems -- development."
"Anti-establishment is possible when there is an establishment. But in the last five years did you feel there was an establishment. There was just a vacuum. This was the election of hope. This election with strengthen India's democracy. Gujarat taught me to walk in politics, you have seen me grow. You have sent me to the Centre and if something goes wrong, think it is I who didn't learn well."
8.24 pm: Rahul Gandhi has won in Amethi
Maybe this is why Rahul Gandhi was smiling. He has managed to hold on to Amethi by a margin of 1.07 lakh votes.
Meanwhile, in Gandhinagar, L.K.ADVANI of BJP wins by a margin of 483121 votes
8.11 pm: Victory for the people of Odisha: Naveen Patnaik
Naveen Patnaik: This is a victory for the people of Odisha. Our policy has been one of being equi-distant but we will also try and work closely with the Centre. I hope the Centre Government responds positively to the needs of the nation. We can certainly co-operate as far as the state's demands are concerned. There has been no discussion on a federal front yet.
8.06 pm: There is not reason for Rahul, Sonia to resign: Scindia
Jyotiraditya Scindia told CNN-IBN: There is no reason for Rahul, Sonia to resign. We will have to look at where we went wrong.
7.26 pm: BJP win makes up for my defeat: Jaitley
Local issues went against us. Too early for me to comment. But BJP win makes up for my defeat. I have been so involved in national campaign that every inch of this victory is delightful to me," Arun Jaitley told NDTV. He lost to Cong's Amarinder Singh from Amrtisar. "We have moved beyond our strong states. There was hope in Modi-led BJP. It was the hope that made this wave stronger."
"In a country as diverse as India you have to take everyone along. Since we have an absolute majority, providing stable government is possible."
6.41 pm: "I told myself that if I speak it will only be at Vadodara"
Narendra Modi is addressing the crowd in Vadodara after BJP's landslide victory.
"Everyone wanted me to speak since morning but i told myself that if I speak it will only be at Vadodara. Vadodara has the first right. You tell me... how are you feeling?
"Acche dinn," says Modi... Crowd responds... "Aayenge."
This is like a concert. The crowd is going wild.
"I am here today to greet and thank you. At a personal level, as a candidate, two important things happened... I could give Vadodara only 50 minutes after announcing my candidature. And you gave me 5 lakh 17 thousand votes."
Chants of Modi break out.
"I bow my head to the love shown by the public in Vadodara. Each voter became Narendra Modi. You completed a very big responsibility."
"I didn't get to speak in Varanasi but their stamp of approval was the other big thing. My brothers and sisters in Vadodara, do you know you have established a new record for the first time in 60 years. I haven't told anyone in the media either. My margin of victory in Vadodara is the most ever in a General Elections. I thank the EC, the people, the 'impartial' NGOs and the 'impartial' media."
Chants of Modi break out again.
"Democracy, voters, voting responsibility... everyone in Vadodara... the awakening of the voters was very important and I thank and congratulate them."
There were some people in the crowd who were unable to hear Modi properly. Modi pauses, asks them to move a little closer: "No matter where Modi is, he knows about your problems," says Modi. Crowd cheers again.
"When they would speak earlier, they would make fun of me. But if we had got 25 out of 26 also, I would have got a beating. But I thank Gujarat for the clean sweep. I was told, in Gujarat, almost 60 % people voted for BJP, That is a new 'misaal' in India."
"After independence most governments were formed by Cong. And the few times BJP came to power, it was a coalition. But this is the first time that we have won purely on our own -- with a national agenda based on governance. After this election, most of the PM's were people who weren't born in independent India but this is the first election in which the leadership of the parties (Congress and BJP) was in the hands of people born in independent India."
"We did not get the opportunity to die, go to jail, or fight for the country's independence. But I am fortunate of have gotten the opportunity to live for good governance in independent India. I trust people of India, they trust me. It is the power of trust that will work for this country," says Modi.
"India's verdict says that they want the country to move forward. The NDA has hit a triple century but the Government doesn't belong to a party, but the people of the country."
"In the future, India won't get a worker like me. Every part of my body, every second of my time is dedicated to the people of the country. Sabka saath, sabka vikaas, yehi humara mantra hai. No apna, no paraya for me."
"There is no enmity in democracy but there is competition and that is the beauty of democracy. We will take our opponents along with us."
Modi ends his speech with his signature 'vande mataram.' Then some Marathi, followed by Gujarati. Finally, he bids goodbye. Now, onto to Delhi.
https://twitter.com/rameshsrivats/status/467290946288119808
5.45 pm: Vadodara in party mode, drunk on Modi triumph
Vadodara is in party mode. People are practically hanging off balconies and crowding the streets in anticipation of their hero speaking. Modi arrived in the city a short while ago and is expected to address the throngs soon.
5.04 pm: World leaders rush to congratulate Modi
Pakistani PM Nawaz Sharif has congratulated Modi.He was among a bevy of world leaders who rushed to congratulate the BJP Prime Ministerial candidate. He had called him personally and invited him to visit Pakistan.
Sri Lankan President Mahinda Rajapaksa also called the BJP Prime Ministerial candidate and told him to visit the country soon.
British Prime Minister David Cameron and Australian Prime Minister Tony Abbot have congratulated Narendra Modi on his party's victory in the Lok Sabha polls and said he is keen to work together.
"Congratulations @narendramodi on victory in India's elections. Keen to work together to get the most from UK-India relationship," tweeted Cameron, who was among the first world leaders to greet Modi.
Australian Prime Minister Tony Abbot also said he looked forward to strengthening ties between India and Australia.
I've spoken to @narendramodi and congratulated him on his success. I look forward to strengthening ties between India and Australia

— Tony Abbott (@TonyAbbottMHR) May 16, 2014
Obama has not yet congratulated Modi but earlier he said, "We look forward to the formation of a new government once election results are announced and to working closely with India's next administration to make the coming years equally transformative".
Read more at: http://www.firstpost.com/world/obama-looking-forward-to-working-with-modi-led-india-sarkaar-1520753.html?utm_source=ref_article
In 7 states, Congress did not win even 1 seat, says Amit Shah
BJP general secretary Amit Shah spoke to the media after the win:
"The Modi wave has become a tsunami. In 7 states, Congress did not win even 1 seat. The only two seats Cong won was for the family, same goes for SP."
"This is a victory for the country and its people. The people moved towards BJP since Modi was announced PM candidate."
4.30 pm: I hold myself responsible, says Rahul after loss
A short statement from a smiling Rahul Gandhi, who said that the party expected to do better, and added that he took the blame for the Congress party's defeat. "I would like to congratulate the new government. They have clearly been given a mandate and I wish them all the best".
And Twitter wonders. Why was he smiling?
https://twitter.com/rahulkanwal/status/467260904514408448
Sonia Gandhi on the other hand, made a slightly longer statement, saying that they accepted the mandate of the people, adding that "in these elections the Congress candidates did the best against the opposition but the people have not given us the mandate. We accept that. This is a democracy.
She also accepted responsibility for the defeat, and added, " We hope that the new government will not compromise on the country's unity".
"We will stand by the morals and principles of our party and will never forget these."
4.18 pm: Kejriwal disappointed with Delhi, happy with Punjab
AAP leader Arvind Kejriwal who lost to Narendra Modi in Varanasi, has said that he was disappointed with the party's performance in New Delhi but was happy with the result in Punjab.
"We are disappointed with the results in Delhi, could have done better. This battle was never ours, it was of the common man. People never expected that we would do well in Punjab, but we did. There is much churning in this country, the battle is still on, will continue for a long time", he said.
Meanwhile in West Bengal, the TMC has won 11 of the 14 Lok Sabha seats declared in the state so far.
The Communist Party of India-Marxist (CPi-M), the Bharatiya Janata Party and the Congress shared the remaining three seats.
Among the Trinamool's winning candidates is former railway minister Dinesh Trivedi, who retained his Barrackpore seat, defeating his nearest rival Subhasini Ali of the CPI-M by a margin of 213,785 votes.
Harvard professor and Netaji Subhas Chandra Bose's grandnephew Sugata Bose was elected from Jadavpur, defeating CPI-M's Sujan Chakraborty by a margin of 125,440 votes.
Other Trinamool winners include film actors Satabdi Roy (Birbhum) and Tapas Pal (Krishnanagar). Both of them were sitting MPs.
4.05 pm: Sonia Gandhi to address media shortly
Congress President Sonia Gandhi who oversaw the party's great comeback in 2004, is now faced with the ignominy of presiding over its worst ever defeat.
She will address the media in a short while. Will Rahul take responsibility? Are we set for new changes in the party? And most importantly, what next for Congress?
3.27 pm: Results show that BJP is now a party for everyone, says Rajnath
In a significant message, BJP President Rajnath Singh said that the overwhelming mandate received by the BJP showed that the party was now a party for everyone.
"BJP is now party of slum-dwellers, adivasis, dalits, poor. We got support from everyone. Let us maintain dignity, calm during celebrations. Don't say anything against any community", he added.
So the first move of the party president is to try and distance itself from the image of a hardline Hindutva party. This is an interesting and significant step.
3.22 pm: This is a mandate for Modi, says Rajnath Singh
BJP President Rajnath Singh, Venkaiah Naidu and Amit Shah, trusted Modi aide and the architect of the BJP's stupendous performance in Uttar Pradesh swathed in saffron shawls have fed each other lots of ladoos and have hailed the victory, noting that after 1984, this is the first time that any political party has won clear majority in India.
"This is a people's mandate for a change. I believe that this mandate is also for Modi", said Rajnath Singh.
"No other leader has attended so many rallies as Modi did during these elections. Our agenda this election was development, good governance. We got this spectacular victory on the basis of Narendra Modi's dynamic leadership. The time has come to rewrite the India success story", he added.
The BJP President also took the time to thank his party workers for the massive win. The latest leads show that the BJP is leading in 283 seats, while Congress is leading in just 46.
2.58 pm:  Modi tweets out selfie with his mother
That Modi has wholeheartedly got on to the 'selfie' bandwagon is evident. He took one with Chetan Bhagat which he retweeted on the author's birthday, and then took another after voting in Vadodara.
Now he has taken one with his mother, shortly after calling on her to receive her blessings.
Heeraben seems to be a selfie natural. Just look at the glee on her face. Considering that her son has just won Vadodara with the largest margin in the history of independent India, who can blame her?
https://twitter.com/narendramodi/status/467213500767404032
Interestingly, the Gujarat BJP had expected the PM candidate to record a bigger victory margin than that set by the CPM's Anil Basu who stood from the Arambagh constituency in 2004 -- 5,92,502 votes more than his closest rival.
Former Modi acolyte and now NDA partner Ram Vilas Paswan also hit the 5,00,000 vote margin once, in 1989 on a Janata Dal ticket.
2.54 pm: Superstar Rajinikanth calls election for Modi
Rajinikanth has congratulated Narendra Modi. So now there's no going back.
https://twitter.com/superstarrajini/status/467231716361256960
2.44 pm:  No provocative slogans, says Rajnath Singh
BJP President Rajnath Singh made a short victory address to BJP workers madly chanting "Modi! Modi!"
"Never before in history has the Congress been defeated by such a margin", he said to wild cheers. However he then warned against provocation. "Don't use any provocative slogans, let celebrations be peaceful".
2.43 pm: Jairam Ramesh finally admits that there was a 'Modi effect'
"This is worse than we expected. We need to take a look case by case. Clearly there was a Modi effect no doubt about it", he said. So the Congress has finally admitted that there was a Modi wave.
However Ramesh refused to be entirely doom and gloom. 
"The Congress has faced difficult times in the past. It has a vast reservoir of strength. It has workers in every village and every town", he said. 
Meanwhile <aharashtra state industries minister Narayan Rane has tendered his resignation to the party leadership over his failure to win them the region of Sindhudurg. The loss also hit close to home in this case, his son Nilesh also seems set to lose in the seat of Ratnagiri-Sindhudurg.
2.30 pm:  Rahul Gandhi, Shashi Tharoor move into leads
Some not so bleak news for Congress. After initial scares, party vice president Rahul Gandhi and prominent party leader Shashi Tharoor have moved into the leads in Amethi and Thiruvananthapuram respectively.
Congress President Sonia Gandhi has also won the seat of Rae Bareli.
Cold cold comfort. The party is only leading in 43 seats.
2.12 pm: Modi wins but Jaitley loses
So the latest news coming in from Amritsar is that Jaitley has officially lost to Congress candidate Amarinder Singh. Addressing the media once the result was announced, Singh thanked the voters of Punjab for their support.
No wild celebrations though, given the fact that the party is faring dismally. With leads in only 44 seats, will it even lose the right to lead the opposition in Parliament?
Meanwhile from West Bengal:
One of Congress' big hopes in Bengal, Deepa Das Munshi, wife of Priya Ranjan Das Munshi lost in an up and down battle in Raiganj says NewsTime.
She was pitted against her brother-in-law standing for Trinamool but the winner was Mohammad Salim of CPM who snuck past by a little over 1000 votes.
That brings CPM's tally in Bengal so far to 2. Deepa Das Munshi was also one of Mamata's most vocal foes in Bengal and Mamata will be extra pleased she has lost and not begrudge the CPM that victory.
But it is likely that this will now go into postal ballots because the margin is so narrow.
Bengali channels also announce that there have been 4.15 lakh NOTA votes cast in Bengal until now.
1.28 pm: Manmohan Singh congratulates Modi
The PMO has tweeted that Prime Minister Dr Manmohan Singh has called Narendra Modi and congratulated him on his party's victory in the Lok Sabha elections.
The numbers are looking emphatic.
The latest leads put the NDA ahead in 335 seats, while the BJP has won 282 seats on its own. The UPA is leading in just 61 seats, with the Congress ahead only in 47.
Meanwhile Tamil Nadu Chief Minister Jayalalithaa who has emphatically taken the state, has also congratulated Modi and promised to be a 'responsible political party'. "I wish the new Govt and the new PM well, and hope the new Govt will be friendly towards Tamil Nadu", she added.
The current trends show that the AIADMK is set to be the third largest political party in the country.
1.10 pm: Manmohan Singh to tender resignation tomorrow at 12.30 pm
Prime Minister Manmohan Singh is set to meet President Pranab Mukherjee tomorrow and will tender his resignation.
We are now awaiting Congress President Sonia Gandhi's speech from New Delhi.
A few results coming in from the national capital:
* Meenakshi Lekhi has won the seat of New Delhi, defeating Congress stalwart Ajay Maken
* Harsh Vardhan has defeated Kapil Sibal and Ashutosh from the seat of Chandni Chowk
1.05 pm: This is an unprecedented election, says LK Advani
"Senior BJP leader LK Advani has said the results in the Indian election show the mood today is against corruption and dynasty rule in the country. This kind of an election has never ever happened in the history of this country"
Advani is also set to win from the Gandhinagar Lok Sabha constituency. There is some speculation that he will be mooted as the next speaker of the Lok Sabha.
A source in the know told Firstpost that Advani would be inclined to take up the post of Lok Sabha Speaker, if it is offered to him.
"Speaker is a high constitutional post. The authority and responsibility of the Chair is defined by constitutional provisions. The Speaker's role is defined independently of the government and the person has to work hand in hand with the prime minister. Moreover this post has an inbuilt element of respect, which fits with Advani's seniority," he said. This has been conveyed to Modi and party president Rajnath Singh. The issue relating to the fate of party veterans, most prominently, Advani came up for reference at yesterday's meeting of Modi, Rajnath, Arun Jaitley and Nitin Gadkari but no decision was taken on specifics, sources said. "As far as the roles of veteran leaders are concerned, I will call a party meeting to which they will be invited. After thorough discussions with all big leaders, we will decide what role will be played by which person," Singh had told reporters in Ahmedabad when asked what role Advani would be given if NDA is voted to power.
12.54 pm: latest leads put BJP ahead in 284 seats, NDA in 339
Here is a look at the latest leads:
NDA - 340
UPA 58
BJP - 278
Congress 45
Meanwhile the Aam Aadmi Party has won its first seat, with Bhagwant Mann winning from Sangrur by over a lakh votes.
12.45  pm: This win is a true victory of the BJP in India, says Sushma
BJP leader Sushma Swaraj who is set to win her seat in Vidisha, has said that the unprecedented mandate is a triumph for the BJP in India.
"BJP by itself is getting a clear majority in these elections. Whatever happens ahead is democracy, but for now the BJP has won", she said.
In news elsewhere meanwhile, Nandan Nilekani has conceded defeat in Bangalore South.
12.30 pm: Modi's victory tweet is India's most retweeted ever
Narendra Modi's tweet proclaiming a win for India has already become India's most retweeted ever. Within 20 minutes of the tweet going out, it received 24,726
retweets and favourited 14,659 times.
https://twitter.com/narendramodi/status/467192528878329856
Meanwhile the RSS has reacted, saying that the people of the country have voted for a change in favour of Narendra Modi.
"The mandate of the people for a change was expected. Its a matter of pleasure for us. We congratulate Modiji and the new government which is going to be formed under his leadership. We expect that it would do good work for the benefit of the country," senior RSS functionary Ram Madhav said here.
He said it was also a matter of pleasure that BJP was heading towards simple majority in Lok Sabha.
"Going by the current trends, it seems that the people have put their faith in BJP through Modi," Madhav said.
On being asked about the role RSS would play in government formation, he said, "Sangh would have no role in government and in the Council of Ministers. It would be
decided by the party and its leaders."
Asked about the role played by the organisation during the polls, Madhav said, "Our role was limited only to educate people before the election and about the challenges the nation is facing today."
He said volunteers of RSS had done a good job through their door-to-door campaigns.
"Our people have done their best to go from door to door to tell people about the need for a change. We are happy that besides major efforts made by Modiji himself and the party and all the efforts made by swayam sevaks, the results we see today favour for a change."
12.24 pm: Celebrations both inside and outside Dalal street
Dalal Street burst into celebration by 10 am as traders gave one another high-fives and hugs and pats on the back, with even passers-by joining in to scream, "acche din aane waale hain" to the celebrating, largely Gujarati folk emerging from the BSE building.
Some new slogans were also coined: Har Har Modi, Baar Baar Modi, and Aaj Ki Sarkaar, Modi Sarkaar.
Nityanand Shenoy, an investor and MD of a pharma company said the results seem to be better than even the exit polls had predicted, resulting in raucous celebrations among traders.
"NOw, the sensex will reach 30000 in the next two-three months," said Shenoy. "A stable government will really boost the market."
12.13 pm: India has won, good days are here, says Modi
An emotional Narendra Modi, who is currently seeking the blessings of his mother has tweeted that good days are here for India:
https://twitter.com/narendramodi/status/467192528878329856
The Mission 272 Twitter handle has tweeted the following image:
https://twitter.com/India272/status/467193397367681024/photo/1
The BJP Prime Ministerial candidate is sitting and talking to his mother, as cheering crowds wait outside.
Check out our interactive map of how results are showing across India here
12.00 pm: Markets temper initial highs as BJP marches to 279 on its own
Sentiment in the market seems to be tempered a bit. Both the benchmark indices are now off the highs as mild profit booking seems to have set in.
The Sensex is now up 882 points at 24,782 and the Nifty up 273 points at 7398. The advances to decline ratio on the BSE was skewed towards the declines – 1128:1273. On the NSe, meanwhile, the advances continued to outnumber the declines: 7498:646.
The number of Nifty stocks hitting the 52-week highs also declined to just seven from 24 earlier in the day.
Earlier R Seshasayee of the Hinduja group had a word of caution for the investors who are happily buying away in the market.
Exuberance is fine, he told CNBC-TV18, but to expect that there will be a fast turnaround in the economy is not well founded. The next government will have to take a few tough decisions to get the economy back on its feet. With a decisive mandate for the BJP, will the party do it? Modi's promises have by and large indicated that he may continue with some of the UPA's money guzzling schemes.
It is definitely a wait and watch.
11.42 am: Narendra Modi wins Varanasi, NDA leads in 332 seats
Prime Minister in waiting Narendra Modi has formally won from Varanasi as well. Still no margins, but this is just the cherry on top for the man who can easily claim responsibility for this BJP rout of Congress.
The leads are now in for all 543 seats, and the NDA is ahead in 332. The UPA only has 63 seats in Parliament. The BJP on its own is leading is 277 seats, and the Congress 48.
The Congress is in proper mourning mode. Assam CM Tarun Gogoi has resigned, claiming full responsibility for the party's performance in the northeast.
No word from the Gandhi family yet, although Sonia Gandhi is scheduled to address the press in a few hours from now.
Here is a look at the counting sheet in Delhi:
11.16 am: Modi to be formally nominated as PM candidate on Sunday
Narendra Modi will be formally elected leader of BJP Parliamentary Party on Sunday. This will set officially set the motion of electing him as the next Prime Minister of the country, party sources told Firstpost. The mandate is indeed historic. This is the first time in the history of independent India that a non Congress party will get a majority on its own.
Once he is elected as leader of the BJP parliamentary party, a meeting of NDA leaders will follow on Monday where he will once again be elected leader of the BJP led coalition. A delegation of NDA leaders will then meet President Pranab Mukherjee to stake their claim to form the new government at the centre.
The fact that the BJP parliamentary party meeting is being convened on the weekend, shows that the leadership is in no mood to relax. The idea is get to business right away and send a message across to the people at large that it has taken the spirit of the mandate in stride and got to the work in right earnest.
The BJP parliamentary Board will meet on Saturday to take a view on results, discuss emerging political situation and put its seal on Modi's successor in Gujarat.
A decision on dates to convene meeting of newly elected BJP MPs and NDA leaders, and the procedures to be followed thereafter was taken at a meeting between the Chairman of BJP parliamentary party and the NDA, LK Advani and BJP president Rajnath Singh.
Singh had met Advani with a tentative schedule of in-house meetings as also to brief him of the broad outlines of the meeting that he along with Arun Jaitley and Gadkari had in Gandhinagar on Wednesday.
Advani has also congratulated Modi on the BJP's performance.
And here is a quote from Nitin Gadkari:
https://twitter.com/shoaibahm85/status/467182686029635584
Meanwh
11.00 am: BJP crosses 272 on its own, NDA at 325
Mission 272 has been accomplished and how. With leads in for all seats but one, the BJP is showing leads in 273 seats. Meanwhile the NDA is leading in 325 seats. The UPA is leading in just 66 seats, while the Congress is only leading in 50 seats.
This is the biggest mandate for a party since 1984. Speaking to media, Ravi Shankar Prasad said that this marks an 'epochal moment in the history of India'
Meanwhile BJP President Rajnath Singh congratulated party's prime ministerial candidate Narendra Modi over the party's performance in Lok Sabha elections.
Quoting available trends, he said it was a "landslide" in the party's favour.
Singh tweeted, "Congratulated Shri @narendramodi over the phone on BJP's superb performance in the Lok Sabha elections. Trends indicate it is a landslide."
At this point, no one is about to disagree.
Some sage words for the new government however, from Sri Sri Ravisankar.
https://twitter.com/SriSri/status/467172117587300353
10.54 am: Modi wave engulfs Gujarat, Modi wins Vadodara by 4 lakh
Riding on the aspiration of making the son of the soil - Narendra Modi - the prime minister, it seems Gujarat has favourably voted for BJP as the party is
leading in all 26 seats in the state.
Early trends show BJP is leading in all the seats, but there is some fight on two seats with Congress candidates.
Meanwhile here is a look at the celebrations in Vadodara:
BJP's prime ministerial candidate Narendra Modi has so far got 4,32,446 votes and is leading by over three lakh votes against his nearest Congress rival Madhusudan Mistry, who has polled 1,30,937 votes, in Vadodara.
Veteran BJP leader L K Advani is also leading from Gandhinagar seat
10.50 am: In New York, BJP supporters celebrate with tea and samosas
It's not just the country which is excited about the Lok Sabha Election results. BJP supporters in New York reportedly gathered in Times Sqaure today to watch the the counting of the elections in India.
According to some of the tweets, people who gathered there were given free tea and samosas while they cheered for BJP's Prime Ministerial candidate Narendra Modi.
— Deepanjana Pal (@dpanjana) May 16, 2014
Loud Modi, Modi chants by young desis gathered in Times Square in NYC! Nearly 200 people watching @timesnow broadcast!

10.30 am: Modi wins Vadodara, Cong concedes defeat

As the BJP continues its march onwards, the Congress has conceded defeat and said it is ready to sit in opposition. Party president Sonia Gandhi is expected to address the media shortly. A statement from the party has called it a collective failure.

Speaking to the media, Rajiv Shukla said that the party had expected to win over 100 seats and did not expect such a poor performance. The party is leading in just 70 seats so far.

Meanwhile it has been confirmed that Narendra Modi has won Vadodara. The result was expected and he has won by over 4 lakh votes.

10. 25 am: In West Bengal, it's Mamata all the way

Currently Trinamool is leading in 33 seats, Left Front in 4, Congress in 3 and BJP in 2 in West Bengal. Among candidates leading are Trinamool's ousted railways minister DInesh Trivedi now back with the party. He is leading against Subhasini Ali standing for the CPM.

Footballer Baichung Bhutia seems to be trailing however to BJP's Ahluwalia. Some other non-political Trinamool candidates like Harvard professor Sugata Bose and theater personality Arpita Ghosh (who was questioned in the Saradha scam) are leading as well. The Congress' Deepa Das Munshi and Adhir Chowdhury are leading in her seat but presidential scion Abhijit Mukherjee of the painted and dented fame trailing in his seat.

The BJP is pinning hopes on singer Babul Supriyo leading by 34,000 votes in the industrial town of Asansol. Supriyo had an arms charge filed against him during a bitter campaign.

Avishek Bandyapdhyay, the Diamond Harbour candidate and Mamata's nephew is leading by 11,000 votes.

10.16 am: Congress workers shout for Priyanka outside HQ

Given that the performance of the Congress party can only be described as dismal (The UPA is only showing leads in 72 of the 536 leads so far), party workers are understandably not happy.

NDTV reported that workers outside the party headquarters are shouting pro Priyanka slogans.

Meanwhile in terms of latest race updates:

Varun Gandhi has won the seat of Sultanpur.

Jaswant Singh is leading in Barmer

Arun Jaitley trailing in Amritsar.

Meanwhile In Tamil Nadu, the AIADMK is leading in 37 constituencies - a stupendous record. If the party maintains this lead till the end, it will surpass all the exit-poll predictions which gave it 22-35 seats. Ever since Jayalalithaa came to power in the state, she had been exhorting her cadres to work towards getting all the 39 Lok Sabha seats in the state so that the party can influence the government formation in Delhi.

However, the numbers may not be of very effective use for Jayalalithaa in Delhi because the NDA is poised to win over 290 seats and will be capable of forming a government on its own.

Even if it ends up in a super-NDA structure, the AIADMK will not be able to flex its muscles as much as it could have, had the lead of NDA been lower.

10.06 am: Modi will lead India to development, says mother

Meanwhile with only the final numbers left to speculation, attention has shifted to the man of this election of campaign - Narendra Modi.

The Chief Minister who is sitting in Gandhinagar, visited his mother Heeraben to seek her blessings.

Speaking to reporters she said, "He has my blessings, he will will lead India to the road of development".

10.00 am: BJP now leading in over 300 seats

The BJP has crossed leads in 300 seats and there is some serious celebration happening both on the ground and in the markets.

The Sensex is now at 25,319 points.

Among the top 10 gainers on the NSE were SBI up 8.6 percent, PNB 8.6 percent, IndusInd Bank 8.3 percent, Kotak Mahindra Bank 7.68 percent, Maruti Suzuki 7.56 percent, Hero MotoCorp 7.11 percent, HDFC Bank 7.1 percent ICICI Bank 7.02 percent Bank of Baroda 7.47 percent and Axis Bank 6.77 percent.

Of the 10, eight are bank shares and the remaining two automobiles. True, when the economy revives, banks are the ones which will gain the most as their NPAs decrease and profitability increase

What is more amusing is the number of losers – just two. Dr Reddy's was down by just about 2 percent and TechMahindra 0.01 percent down (if you may call it a decline at all).

9.53 am: Narendra Modi leads by 1.68 lakh votes in Vadodara

The BJP's prime ministerial nominee Narendra Modi is leading by a whopping 1.68 lakh votes over his Congress rival Madhusudan Mistry in Vadodara.

Initial trends showed Modi getting 2,34,647 votes and Mistry 66,531.

Initial trends from 18 out of 26 seats in Gujarat showed BJP is leading in 17 seats and Congress in one.

Latest numbers: BJP leading in 296 seats, Congress leading in 76. Will we see the BJP/NDA cross 300? It looks likely.

9.45 am: Leads out in 500 seats, BJP set for easy majority

Leads are out now for 500 seats, and the BJP is already ahead in 291. So barring a major catastrophe and surprise, the BJP will easily form the government without the usual scramble for allies.

The BJP is happy, the cadres are celebrating and the Sensex is zooming.

Ache din anewale hain?

For a big picture on what the results mean, click here

9.38 am: BJP heading for 300, Sensex crosses 25,000

Up, up and away! NDA crosses 284 in leads and Sensex 25,000

It is crackers in the market as the NDA crossed 272 mark on leads. The Sensex crossed the 25,000 market. Now the question is will the BJP on its own get a comfortable majority. If it indeed does, the market will further zoom, defying all the rules of gravity. It's a saffron surge all the way.

The BJP is leading in 284 seats. Remember, the magic number is 272, which they crossed some time ago. The Congress is ahead in 79 seats.

The Sensex meanwhile, has crossed 25,000 points.

9.30 am: Aviation Minister Ajit Singh loses in Bhagpat

Ajit Singh, the aviation minister, has lost Baghpat which is the formal result of this election. That he has lost in the heart of the Jat belt is confirmation that Modi and the BJP have successfully monopolized the Jat vote in UP.

A quick look at the latest number: BJP leading in 276, Congress leading in 83. This looks like its set to be a complete rout.

9.13 am: NDA heading to 290 seats, Sensex up 1000 points

The BJP is leading is 221 seats, with leads out in over 400 seats. At this rate, the NDA will get over 290 seats. The Congress is leading in only 52 seats, which shows that the party is headed to less than 100 seats.

The market has opened meanwhile, and the Sensex has zoomed 1,000 points.

The BJP is already celebrating. There are firecrackers being burst, drums and dancing outside BJP offices across the country. Meanwhile the Congress is already saying it will introspect. Abhishek Manu Singhvi of the Congress said that the time was right for introspection, but said that regardless of what the Congress did they would have likely lost.

9.00 am: Rahul Gandhi trailing in Amethi in first round

Congress vice president Rahul Gandhi is trailing in Amethi, in the first round of voting. This is to put it bluntly, terrible news for Gandhi, who has been at the front and centre of the Congress campaign. Ahead of the polls pundits said that it would be a huge blow to him if his victory margin fell dramatically (he won by 3.3 lakh votes in 2009) but if he actually goes ahead and loses, this would be an unprecedented blow.

Sonia Gandhi is meanwhile, leading in Rae Bareli.

Some other candidate updates:

BJP's Harsh Vardhan is leading in Chandni Chowk over Congress' Kapil Sibal

BJP's Sushma Swaraj is leading by a margin of 3,552 votes against Laxman Singh of Congress from the Vidisha seat in Madhya Pradesh.

Dileep Singh Bhuria is ahead of his Congress rival and sitting MP Kantilal Bhuria by 909 votes from the Ratlam seat.

Latest leads are out in 330 seats: BJP ahead in 182, Congress in 67.

8.50 am: Here is a quick statewise breakdown of leads so far

Uttar Pradesh: BJP 23, Congress 6, SP 4, BSP 2
Andhra Pradesh: TDP 3, YSR Congress 3
Bihar: BJP 6, RJD 1
Delhi: BJP 2
Gujarat: BJP 17, Congress 3
Haryana: BJP 4, Congress 3
Tamil Nadu: AIADMK 6
Kerala: UDF 13, LDF 7
Karnataka: BJP 18, Congress 9, JDS 1
Maharashtra: BJP 8, Congress 7
Odisha BJD 2, BJP 1, Congress 1

8.42 am: BJP now leading in 100 seats, AAP gains in Punjab

The BJP is leading in 100 seats, pulling well ahead of the Congress which is yet to hit 50. Meanwhile the Aam Aadmi Party has finally opened its account as it were, with a lead coming in from Punjab.

Some candidate updates:

* Rahul Gandhi is leading from Amethi

* Nandan Nilekani is trailing in Bangalore South

8.36 am: Leads out in 150 seats, BJP approaches a 100 fast

We now have leads for over 15o seats, and the BJP is only consolidating its lead, approaching leads in 100 seats at seemingly breakneck speed.

The party is ahead in 81 seats, and the Congress in 42.

Bear in mind, that counting of EVMs has also begun, so the leads will now also start to reflect the actual counting process as well as the postal ballots.

8.30 am: Leads out in first 100 seats, BJP ahead

We have the leads out for the first 100 seats. The BJP is well ahead here, with the party ahead on 52 (a gain of 10), and the Congress ahead in 21.

Here are some quick glimpses of how key candidates are doing:

* Narendra Modi is leading Arvind Kejriwal from Varanasi, UP

* Kapil Sibal is trailing from Chandni Chowk in Delhi

* Shashi Tharoor is leading from Trivandrum, Kerala

* Deve Gowda is leading from Hassan, Karnataka

For more on key candidates, click here

8.20 am: BJP pulling ahead in early leads

The BJP has started pulling ahead in early leads, We have leads in for 55 seats now, and the BJP is ahead in 31 seats, as opposed to the Congress' 13. The BJP is seeing a gain of 7 seats, while the Congress is down in 6 seats. This is really the best indication of what is happening. The Congress is showing a steady decline in leads, a worrying indication for the party on what is to come.

8.10 am: Seven leads in, BJP - 6, Congress -1

The first leads are coming in, and the BJP expectedly is pulling ahead. At the last count, BJP were ahead in 7, Congress ahead in 3, while 'Others' were ahead in 1.

Expect the information to flood in, as counting picks up momentum. However keep in mind that we are seeing postal ballots being counted, which are no real indication of the results. Treat them instead as a hint of what is to come. But it is indicative of trends,

Meanwhile in terms of key battles, Narendra Modi is leading from Vadodara, and NDTV says that VK Singh is ahead in the seat of Ghaziabad.

8.07 am: First lead from Karnataka, BJP 1, Cong 0

The first leads have started coming in. The first two leads are from Karnataka and Kerala, and the BJP is ahead in both.

The Kerala lead is a surprise, given that the party has not won a single Lok Sabha seat in the state.

Early confirmation of a Modi wave? Perhaps.

8.00 am: Counting starts, first trends expected at 9.3o am

Counting has begun in the Lok Sabha elections.

The first trends are expected to come out in moments.

The Election Commission said the counting exercise to be held at 989 counting centres is likely to be completed by 4 pm and trends will start emerging by 9.30 am.

By noon, a final picture could emerge on who would be the major players in the 16th Lok Sabha.

According to EC guidelines, half-an-hour after the postal ballots are counted, the process of counting votes from the over seven lakh EVMs will begin. The 'ballot unit' is switched on in the presence of senior poll officials and counting agents of candidates and the result command keyed in to get results per machine.

In order to ensure transparency, EC has deployed micro observers at all counting tables. The returning officers have been directed to provide printout of each counting round and every table to the counting agents of candidates. Lok Sabha elections 2014 witnessed the highest-ever turnout with 66.38 per cent of an estimated 814 million voters exercising their franchise — the highest ever in the history of general elections.

7.42 am: Kejriwal still sure of beating Modi

Staring down the abyss of bleak exit poll results, AAP leader Arvind Kejriwal is still putting on a brave face.

Regardless of the fact that BJP cadres in the constituency have already put up banners congratulating Narendra Modi, he says he is still confident of winning.

https://twitter.com/dubezpriyanka/status/467123432769859584

Speaking to reporters Kejriwal said, "I am sure people of Varanasi have voted for truth, I am going there right now as well".

7.33 am: Why we will see delayed results this year

This year, the results are expected to come in a lot slower than they did in 2009. Why? Because of an improved counting process, says the Indian Express.

According to the newspaper, part of the reason is because there 2014 has 50 percent more EVM control units than in 2009, as well as significantly more candidates.

Furthermore, the second round of counting will not be started until the data from the first round is compiled, verified and released by the Returning Officer. In 2009, both rounds of counting were done simultaneously.

CEC VS Sampath speaking to reporters this morning said, "Counting is a critical activity, utmost transparency ensured in counting hall".

7.18 am: BJP ready with crackers, ladoos

Narendra Modi and the BJP may be outwardly cautious even in the wake of exit polls that are giving the BJP led NDA a massive victory.

Reports coming in from Uttar Pradesh say that party cadre in Kanpur from where Murli Manohar Joshi is in the fray have started bursting crackers.

And at the party headquarters in Delhi. Sweets and firecracks have been ordered in huge quantities. That's right - lots and lots of ladoos.

And ANI has tweeted out a picture of this banner outside the BJP headquarters in Delhi:

https://twitter.com/ANI_news/status/467118413744054272

And here's a picture from Gujarat

https://twitter.com/ibnlive/status/467127630328631296

7.00 am: Are the exit polls right to predict a Modi sarkar?

Will months of hype culminate in a Modi sarkar? That is the million dollar question that will be finally answered in a few hours.

Months of relentless campaigning across the political spectrum, mudslinging, allegations, political back and forth, the making and breaking of alliances, and of course nine phases of polling spread across one and a half months will all culminate today.

Here is a quick round up of the key aspects of the polls so far:

Exit polls

The biggest question of course is, have the exit polls got it right? Across the board the polls have predicted that the BJP led NDA will easily form the next government, although there are some differences in ranges and the number of seats each party will get in various states.

The final version of the IBN-CSDS National Election Tracker survey -- which includes the last day of polling -- predicted that the BJP-led NDA is expected to comfortably reach a majority with between 274-286 seats.

The Congress-led UPA is expected to win just 92-102 seats with the Congress possibly winning the lowest total ever in a general election. The inclusion of the final phase of voting in Bihar, Uttar Pradesh and West Bengal only marginally shifted the national vote shares of the major parties, notably nudging the BJP number down from 34 percent to 33.5 percent.

ABP-Nielsen, on the other hand, predicted 281 seats for the NDA and just 97 for UPA. AAP has got 4 seats, while others (which will translate into a possible Third Front in this case) will win 161 seats.

The survey by Times Now-ORG says the NDA is set to win 249 seats, while the UPA is set to win 148. This is the only poll that says that the NDA will not be able to form the government on its own.

Other exit poll surveys include Zee News, which projected the NDA getting 289 seats, the UPA winning just 100 seats and 153 seats for 'others'.

India TV gives the NDA 289 seats and the UPA 106 seats. India Today said that the BJP-led NDA could end with 261-283 seats, while the Congress-led UPA will win 110-120 seats.

(For more on all the exit polls, click here).

Who will come the closest? We'll know in a matter of hours!

The importance of UP

Much hinges on Uttar Pradesh, including how far or how close the NDA gets to 272. Amit Shah, Modi's closest aide and in charge of UP for this election, has projected 55 seats for the party out of UP's 80. This is ambitious, but not impossible to imagine -- if a couple of dozen seats that are to be very keenly contested go the BJP's way.

Exit polls have predicted up to 40-odd seats for the BJP in UP, up from the 10 LS MPs they have from the state right now.

However the NDTV-Hansa poll that was released on Wednesday, gave the NDA 56 seats in the state, with a range that goes all the way up to 61.

Old-timers in the BJP also believe the 55-seat projection may be unrealistic. Samajwadi Party and the BSP have their areas of influence and it's difficult to believe the other parties put together will all win less than 30 seats.

The AAP factor

Much has been made of 'new kids on the block' AAP, especially after their stunning debut in the Delhi assembly elections and their equally stunning decision to resign from government in just 49 days.

Although the party certainly grabbed media eyeballs and attention - only helped by the fact that Arvind Kejriwal decided to take on Narendra Modi in Varanasi - it does not look set to do very well at all.

All the exit polls are giving the party less than ten seats overall, a far cry from the 100 that Kejriwal declared that he was confident of winning.

Many feel however that the real contribution of the AAP lies in the qualitative change it has brought to the nation's politics.

But where does the party head from here?

As Firstpost columnist Chandrakant Naidu noted "The government in Delhi which it formed after a spectacular electoral debut as a year-old-party is lost. As is a big chunk of its supporters. If it fails to register a decent performance in the Lok Sabha polls in Delhi, it would be a loss of face. It would be starting from the scratch - minus the goodwill - if elections are held for the assembly some time in future"

What is truly tragic for AAP is that they came up so short in an election that brought out thousands of young voters. This should really have been their election. But Modi capitalised on it instead.

Who are the potential NDA allies if it falls short of a majority?

The predictions of the exit polls notwithstanding, the NDA is not taking any chances, and have already started wooing parties for potential support if they fall short of a majority.

The BJP is apparently in talks with Naveen Patnaik's BJD which is expected to do well in Odisha, Jayalalithaa who has been widely predicted to complete a near sweep in Tamil Nadu, and Jagan Reddy, who is tipped to be the first Chief Minister of Seemandhra.

The party has also reached out to the former NCP leader PA Sangma for some additional numbers from the north-east.
Politics
The DMK's vote share was 37.7 percent with an impressive performance in regions including southern and northern regions while the AIADMK sliced away 33.4 percent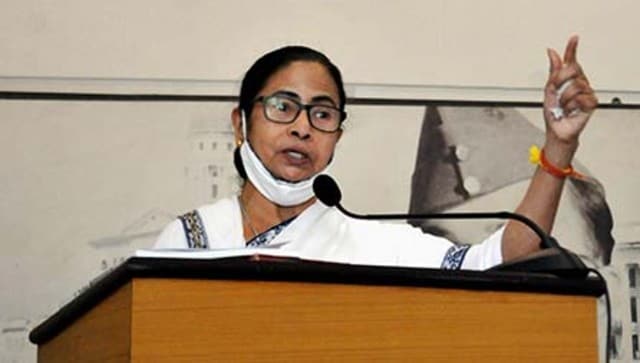 Politics
TMC leaders are now speculating that Banerjee will try to mount a challenge to the saffron party in the 2024 general elections by rallying all Opposition parties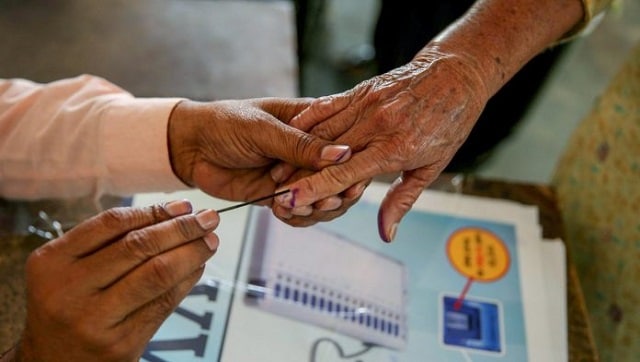 Politics
Tamil Nadu, Kerala, Puducherry Election Results 2021 Today Live Updates: In Puducherry, the NR Congress won 10 seats in and its ally BJP secured three while the Congress-led Secular Democratic Alliance emerged victorious in five seats as per latest EC data