As BJP-Congress battle heats up in Himachal Pradesh, people flaunt their political 'colours' on their headgear
In other states, voters may prefer to maintain silence about their affiliation to a political party during the polls. But in Himachal Pradesh, they pronounce their loyalty and support through their headgear
Shimla: The electorate in Himachal Pradesh wear their loyalties not on their sleeves but on their heads. In other states, voters may prefer to maintain silence about their affiliation to a political party during the polls. But in this hill state, they pronounce their loyalty and support through their headgear.
If your cap is maroon in front, then you must be a Bharatiya Janata Party (BJP) supporter. And if it's green, then you are with the Congress.
The round Bushehri cap — named after an erstwhile princely state in the state — has a green front flap.
The concepts of "green" and "maroon" stem from upper and lower areas of the state. The green symbolises descendants of upper Himachal, while the maroon one represents lower Himachal.
It started with six-time Congress Chief Minister Virbhadra Singh, who loves to don a green flap headgear almost throughout the year. His supporters, too, prefer to wear this colour of cap to express their political solidarity with him.
Likewise, BJP leader and two-time Chief Minister Prem Kumar Dhumal has made the maroon flap his trademark.
"Donning caps has been a round-the-year tradition in the interiors of Himachal Pradesh where the winter spell is too long," Roshan Lal Manta, 75, a former state government employee, told IANS.
But now people, including government employees, are wearing it to extend their affiliation to a particular political party.
He said since 'Raja Saab', as Virbhadra Singh is popularly known due to his roots in the erstwhile princely state of Bushahr, started wearing the green flap cap, the BJP's Dhumal promoted the maroon one.
Manta, a former employee leader, said if the Congress is at the helm most of the employees start donning the green cap and if there is the BJP the maroon will be their first choice.
The BJP is garnering support on the social media through photos of Prime Minister Narendra Modi wearing the traditional Himachali 'topi'.
The photo of Modi wearing the maroon cap during the remembrance ceremony for the Holocaust victims in Israel in July is taking a political hue in this election.
"Prime Minister Modi made the Himachali cap the crown in Israel. Thank you, tweeted Anurag Thakur, the BJP Member of Parliament from Hamirpur and former BCCI president — and Dhumal's son.
Of course, there is a war over the colour of caps.
In the run-up to the polls, a cap reflecting the other's political ideology infuriated Virbhadra Singh at an official function, but Prime Minister Modi maintained calm at another public function.
At a function in the state capital last month where Union Minister JP Nadda was also present, state Health Minister Kaul Singh welcomed Virbhadra Singh by donning a Himachali maroon flap cap and presenting a shawl, a common practice at all official functions.
Seeing the BJP's trademark colour, the infuriated Chief Minister removed it immediately and wore his own green flap cap that he was holding.
Contrary to this, Modi didn't lose his patience when he was offered a Congress 'ideology' cap by Virbhadra Singh at the foundation laying ceremony of a Rs 1,350 crore 750-bed hospital in Bilaspur town.
From the colour of passion maroon to the shade of envy green, Modi immediately changed the colour of his cap while addressing a public meeting just after the official function.
But it had more to do with political ideology than changing moods, remarked a political observer.
Elections to the 68-member Himachal Pradesh assembly will be held on 9 November.
The votes would be counted on 18 December, the day that will decide which "riot of colour" — green or maroon — will flutter again in the secretariat.
Find latest and upcoming tech gadgets online on Tech2 Gadgets. Get technology news, gadgets reviews & ratings. Popular gadgets including laptop, tablet and mobile specifications, features, prices, comparison.
Politics
"As their 15 years of corruption stand exposed, now they want to probe 15 months when my government was in power," Kamal Nath said while speaking to reporters in Ujjain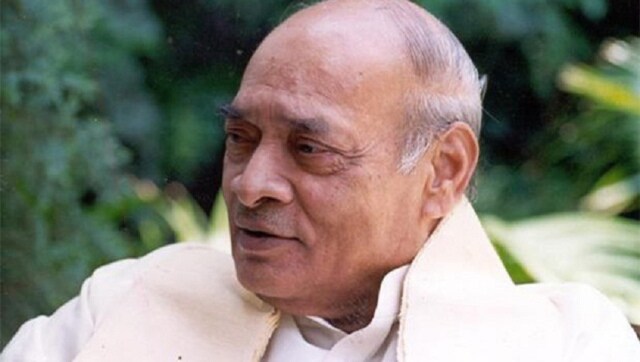 Politics
Many argue PV Narasimha Rao was India's finest prime minister, but not his own Congress party and its dynastic 'high command'.
Politics
His demand came as Rahul has sharpened his attack on the Narendra Modi government for its handling of the border row with China and over increasing fuel prices.