Arvind Kejriwal's truce with Kumar Vishwas is no panacea for all the ills that ail AAP
The overall scene within AAP is far from being smooth despite the otherwise superficial patch up. The problem is that the very persona of Arvind Kejriwal has become problematic.
"Dheeraj, dharma, mitra aru naari, aapad kaal parakhiye chaari."
Translated into English, these words of wisdom from The Ramayana would read: Four things – patience, religion (karma/deeds), friends and women (wife/partner) – are meant to be tested in times of crisis alone.
True! That's perhaps why the couplet has, of late, gained currency within the Aam Aadmi Party politics too. You may recall that it was Kumar Vishwas who had first tweeted these lines from the epic penned by Goswami Tulsidas to poke fun at Shazia Ilmi when the latter decided to leave the party in 2014. It was Shazia's turn on Tuesday. Without wasting time, she dug out the three-year-old tweet from the file and threw it back at Vishwas. What a poetic repartee!
This is what @DrKumarVishwas said when @shaziailmi left @AamAadmiParty . खुद आपदा में छोड़ कर जा रहे हैं @ArvindKejriwal को। कैसे मित्र हैं pic.twitter.com/r9SR2i8Qng

— Sumeet Kumar (@Sumeetkumarbjp) May 2, 2017
There could be three reasons why Kumar hasn't countered Shazia's witticism so far: First, the widely acclaimed poet doesn't want the world to keep quoting The Ramayana couplet in the context of his weakening "friendship with Arvind Kejriwal". Second, he knows that Kejriwal would concede to almost all his demands and take sterner action against Amanatullah Khan. It's time for Kejriwal to bend. And third, he believes that his position as one of the founding members of the party would be protected despite the continued anti-Vishwas campaign by a section of the "coterie surrounding the party convener".
Indeed, as things turned out by the evening on Wednesday, things were more or less sorted out between Vishwas and AAP leadership at least for the time being. The Okhla MLA, Amanatullah Khan stands suspended from the party. And Vishwas has now been given the task of building the party cadre in Rajasthan ahead of Assembly election. "I stand by my party and all the people who have supported me," Vishwas said and hammered home the point that he hadn't ever left the party.
Be that as it may, the overall scene within the party is far from being smooth despite the otherwise superficial patch up. The problem is that the very persona of Kejriwal has become problematic. Little wonder then that almost all supporters of the 'India against Corruption' movement are often heard asking a common question in hushed tones: How on earth can you solve this problem without changing the leadership? Nobody knows the answer.
Forget about the latest round of petty skirmishes within the party for a moment. Instead, let's recall what Kejriwal's mentor, Anna Hazare said last week: "His deeds were not in accordance with words — that is why this erosion of public faith. Their leaders are talking of introspection, but they should have done it earlier. What is its use now?"
Further diagnosing why the AAP has fallen from public grace so fast, Anna Hazare added: "Instead of working for Delhi, he started thinking about (capturing power in) Punjab and Goa. There was no need for him to hurry. But he was in a hurry and people realized that it is power in his mind and not society or the country."
Hazare's wasn't the lone voice that pointed accusing fingers at Kejriwal. Some of Kejriwal's closest friends conveyed more or less similar sentiments. Firstpost published an open letter penned by Mayank Gandhi to Kejriwal last week.
Mayank Gandhi wrote: "Dear Arvind, I have seen you turn 180 degrees from what you were. After your complete rejection in Punjab, Goa and now in Delhi, can I expect you to introspect and make another 180 degree turn? Abandon the agenda of wanting to be another BJP and Congress. We had come to fight them not become another version of them. Follow our original agenda that might get back the respect and credibility that you have completely lost with your foolish and vote bank oriented comments.
"Get back credible and independent people in the core team. For now, forget your national ambitions and focus on governing Delhi well, that is your only chance of staying relevant. Stop dramas and blaming. We still need the principles; we still need to fight corrupts; we still need to fight against criminalisation of politics. We still need to fight against caste and communal politics. The parties that use these tools are still around. Our AAP was formed to fight that. But, for that, AAP needs to transform."
Knowing his track record as we do, it's unlikely that Kejriwal would listen to what Anna Hazare and Mayank Gandhi have said. But he can at least draw lessons from one of the most quoted couplets of Mirza Ghalib:
"Umar bhar Ghalib yehi bhool karta raha.
Dhool chehre par thi aur aaina saaf karta raha."
But will he?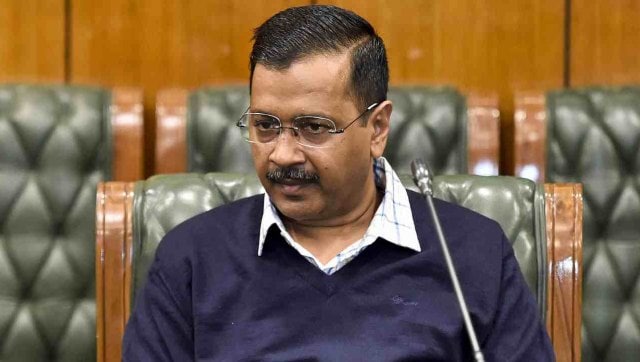 India
The Delhi chief minister, who chaired a review meeting with officials earlier on Friday, added that the Centre should lift the age bar of 45 years for vaccination
India
Immediately after the news of both incidents became public, people from many faiths contributed to the victims. Many perhaps felt shame and anger in the way these innocents had been targetted because of their religion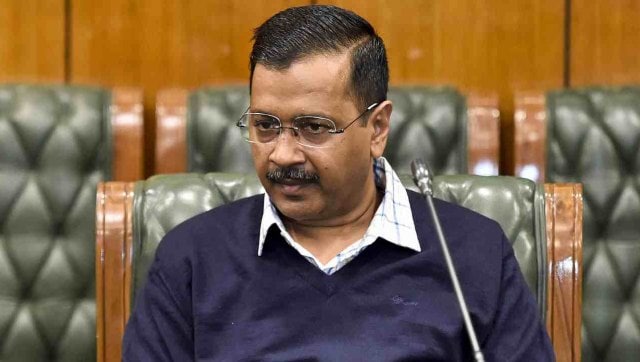 India
People who are getting married in this period will be issued special passes. Such passes will also be available for people heading to airports, railway stations, and other such important areas