Arvind Kejriwal's apology spree hits roadblock: Arun Jaitley may not allow Delhi chief minister an easy escape
The finance minister had filed a Rs 10 crore defamation suit against Arvind Kejriwal and five other AAP leaders.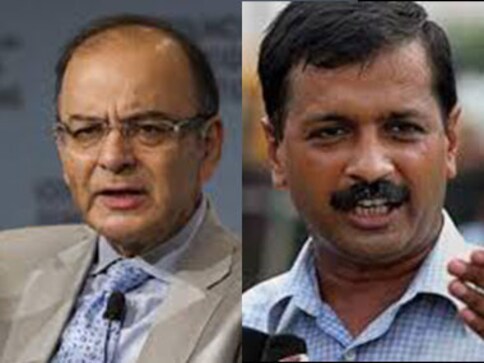 Delhi Chief Minister Arvind Kejriwal is unlikely to have an easy time ahead.
With Union Minister Nitin Gadkari, senior Congress leader Kapil Sibal's lawyer son Amit Sibal and former Punjab minister Bikram Singh Majithia having granted apology to Kejriwal after the latter expressed regret for his 'unfounded allegations' against them, things will be difficult in the case involving Finance Minister Arun Jaitley.
Jaitley is reportedly not buying the apology from Kejriwal just yet. The Delhi chief minister who has already faced scathing criticism from within his party unit in Punjab and outside over his apology spree is apparently in a catch-22 situation.
Kejriwal has been facing multiple defamation lawsuits in courts over his allegations against several leaders, but recently he chose to seek apologies, which began with Majithia.
According to the sources, Kejriwal sent one of his newly inducted Rajya Sabha MPs as an emissary to Jaitley to discuss the possibility of an apology.
However, Firstpost has learnt that it didn't work as Jaitley hasn't agreed with the proposal as of now.
"The finance minister hasn't agreed with the apology proposal," a source said.
It's also learnt that Jaitley wanted to know whether Kejriwal could ensure apologies from other AAP leaders Sanjay Singh, Kumar Vishwas, Ashutosh, Raghav Chadha and Deepak Bajpai against whom defamation case has been filed.
The finance minister had filed a Rs 10 crore defamation suit against Kejriwal and five other AAP leaders. A civil defamation case was filed in Delhi High Court and a criminal defamation suit was filed in lower court in Delhi.
Besides, a separate defamation case was filed against Kejriwal after certain remarks were made by his lawyer Ram Jethmalani during the trial.
Kejriwal wanted to take the apology route with Jaitley as the next hearings in the high court and lower court are respectively on 3 April and 8 April.
Kejriwal's apology to Majithia drew sharp criticisms and protests from AAP's Punjab unit. The president of AAP Punjab Bhagwant Mann and the co-president resigned after the apology.
During the Punjab Assembly election, Kejriwal had levelled allegations against Majithia of his involvement in the drug racket. It had hit the headlines as the AAP wanted to gain mileage out of it.
Delhi deputy chief minister Manish Sisodia also sought an apology from Amit Sibal along with Kejriwal and it was granted.
Kejriwal had also published a list of "20 Corrupt Politicians", which led to defamation cases.
Reportedly there are 33 cases against Kejriwal out of which 14 are related to defamation. Some of these have been filed by Pawan Khera, a former aide to former Delhi chief minister Sheila Dikshit; BJP MP Ramesh Bidhuri; BJP MLA Vijendra Gupta; Rajya Sabha MP Subhash Chandra; BJP Youth wing leader Ankit Bhardwaj; activist Neeraj Saxena who runs Maulik Bharat Trust, etc. Khera was the first to file a defamation suit against Kejriwal for the latter's derogatory remark 'dalal' in case of an increase in power tariff in Delhi.
As Kejriwal has been facing civil and criminal defamation cases against him, there are apprehensions within the party that if there's criminal conviction, the Delhi chief minister may get disqualified as an MLA, which would prove to be a death knell for the party.
also read
Politics
Rejecting the Congress's claim that it was Prime Minister Narendra Modi's defeat, he said multiple factors have contributed to the party's performance and they will all be analysed. A meeting of all newly-elected members and candidates will be held soon in this regard
India
Bommai also urged the government to investigate alleged scams or irregularities that took place during the previous BJP and Congress governments, and let the truth come out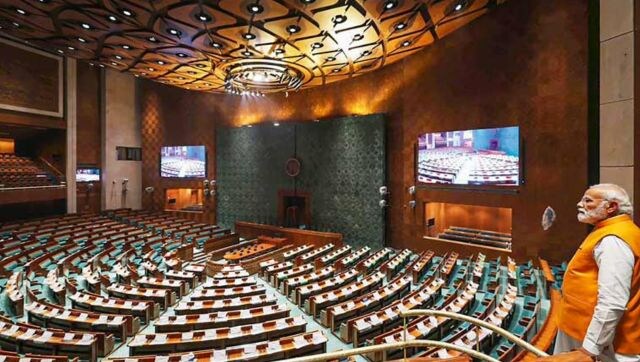 Politics
The 19 opposition parties alleged that 'undemocratic acts are not new to the Prime Minister, who has relentlessly hollowed out the Parliament