Arvind Kejriwal vs Robert Vadra: This is a war against the Macaulayputras
The clash between Vadra and Kejriwal is not just about a crusade against corruption, its part of the war that exists between Macaulayputras and dhartiputras.
By Sagarika Ghose
The clash between Vadra and Kejriwal is not just about a crusade against corruption, its part of the ongoing simmering war that exists today between Macaulayputras and dhartiputras.
Macaulayputras—the semi-pejorative term for India's English-educated elite—in the 50s were "bush shirt" wearing, "attaché case" carrying servants of the Indian state. They were the high bureaucrats or public officials, institution builders of academia, science, frontiersmen and women of the Nehruvian dream building dams, IITs and other temples to modern India in remote corners of the Nehruvian empire. They were even captains of early industry with a strong slant towards the public good.
The '60s saw the 'Midnight's Children' generation of Macaulayputras stream into the elite boarding schools of Doon, Mayo and Sherwood, then win places in elite colleges, sometimes by brilliance, sometimes by family ties, stepping subsequently via St Stephen's or Elphinstone to take up spots at Oxford and Cambridge. The swinging set of the 70s hipsters who jived at the Bombay gymkhana or the Tollygunge club, still worshipped Nehru and Tiger Pataudi, smoked Charms and flirted with Naxalism as a fashion statement.
The post liberalisation avatar of the Indian Macaulayputra however is a creature vastly different from the English-educated and English-speaking pre -1991 elite. Now big money, flashy lifestyles and American colleges have taken the place of salaried jobs in public institutions, Premier Padminis and Oxbridge. Robert Vadra is a far cry from the babalog boxwallahs of yore, the Rahul-Robert-Priyanka set of fashionistas are mostly garment and jewellery export business owning children of real estate who with ready access to the internet, hardly read or think about India as much as their parents might have.
The post 1991 avatar of India's English speaking elite is thus living in a situation of dangerous disconnect; global from an early age, India is their playground. Reared on Bollywood cinema shot in New York or Andalusia, India is a poor substitute for their global ambitions and a sneaking desire to be American and live life modelled on Sex And The City.
To make up for the constant loss of having to be Indian and not part of the Manhattan jet set, they live in an India defined by proximity to the rich and powerful, an India where their parents smooth their way by creating comfortable worlds for them to move in, untroubled by law, rules and competition with others. Five Star hotels are their second homes and their lifestyles rest on a bedrock of brutal privilege, that defines itself on being semi-foreigners in a yucky land of spit, shit and milling crowds. When they step out into the boondocks, like when Priyanka sallies forth into Amethi and Raebareli, they opt for the dress required of visiting tourists or foreign NGOs on a rustic Indian field trip, shedding their 7 for all Mankind jeans for khadi regalia for the benefit of "villagers" who are supposed to gasp in admiration at their ethnic costumed dramas.
The new class of the entitled Macaulayputras spares little thought for corruption and corrupt practices. Why should they? For them, flouting the law of the land is second nature, simply because they know the law will never touch them, the law is a vague abstraction imposed on the dirty Idiot Multitude, never on them. When daddy helps to clean up bloodstains on a BMW driven by sonny boy that has just mowed down 6 people, when daddy moves heaven, earth and Ram Jethmalani to get sonny boy off murder charges brought by the family of some "chit of a girl" who served at a bar, when another son of a powerful real estate father driving another BMW, kills a pregnant young Kshama Chopra and the police mysteriously appear unable to take the case further, when another powerful politician dad threatens, harasses and attempts to silence a grief stricken mother determined to take his raja beta to court for killing her own son, then why should the post 1991 Macaulayputras worry about the law?
No wonder this neo Macaulayputra now faces a quintessentially desi revolution, a revolt is brewing, something is stirring in the air. Kejriwal versus Vadra is as much a class war as it is a war against corruption, it is a war between an elite class—containing within it undoubtedly many many examples of excellence and achievement—and an aspirant class of dhartiputra for whom the moral crusade is sharpened by class anger. When fashion shows are attacked by gangs of goons who are the same age as the fashion models, they are protesting not just at the bare breasts, but also at being excluded by birth from the front row at the ramp. When youthful rowdies howl against exhibitions entitled "Tits Clits and Elephant Dicks" or plays entited "The Vagina Monologues", they are not just the moral police, but also youth enraged by an elitism and an elite class which reminds them every day that they are and have the right to be as brazenly free in their sexual mores as the less privileged are not. The sex goddess in India is not just a creature of glamour, but also a creature of another world, a creature of a distant and mostly hated class, where women can prance semi naked and men are rich beyond dreams.
Now Kejriwal is also a moral policeman, a moral policeman against crony capitalism and Macaulayputra privilege, a moral policeman burning with moral as well as class anger.The war against elitism, and the war against the English speaking elite in its post 1991 avatar is a dominant characteristic in today's new India. Hindutva rage against so called "English speaking secularists" has been manufactured as not just rage against those who are supposed to love minorities but against those who are perceived to be members of a left liberal aristocracy who practice vote bank appeasement in order to maintain their own political and social monopoly of public life.
Who are the individuals increasingly capturing the public imagination? Whether we like it or not they are Mamata Banerjee, Narendra Modi, Nitish Kumar and ironically even a Naveen Patnaik or a Jairam Ramesh, the latter having just got a wave of public sympathy from Dalit communities for his toilets-are-purer-than-temples remark. These are ear-to-the ground 24*7 politicians, living breathing and existing with people, some, like Patnaik and Ramesh, Macaulayputras who have reinvented themselves as quasi folk heroes by lowering the volume on privilege and raising the volume on connectedness with people. Rahul and Sonia Gandhi simply cannot compete with a Mamata Banerjee or even a Nitish Kumar, not just because the Gandhis don't spring from the soil but also because they lack the 24*7 engagement with people, that building a mass profile now requires. The UPA's present image crisis stems in large measure from the perceived elitism of its top leadership.
Robert Vadra appears to be the veritable caricature of the post-liberalisation Indian privileged class, an overnight tycoon with a superbly well connected family, worshipping the body at elite gyms and making ridiculous statements like "mango people in a banana republic" as if openly displaying his contempt for the majority who are agitated by serious charges against him. While Vadra may not be a Macaulayputra in the old world sense of the term, but educated at the British School in Delhi, with Doscos as his close friends and moving in a rarefied Page Three crowd of fashion designers, the Vadra story could be a test case of how descendants of the old elite are in danger of losing touch with reality in a new India.
Whatever the substance of the charges levelled by IAC, Kejriwal has tapped into a massive amount of suppressed anger against the Gandhis, anger stemming from their royal family airs and apparent conviction that they are blue bloods. A new agitated increasingly educated India is impatient with such pseudo royalty.
When Rahul Gandhi tells a rally in Phulpur in Uttar Pradesh that UPites have been forced to become "beggars" in Mumbai, when he takes a British politician to spend a night at a Dalit home, when Sonia Gandi issues a two line royal edict from 10 Jan Path claiming Vadra has done no wrong and expects it to be swallowed by some mythical adoring mass of dynasty worshippers, these actions and statements are so out of sync with the prevailing mood that they appear as the last gasp of an ancien regime.
Established political familes across India are monopolising land and resources like no other: while powerful daddies are doing the dirty work, their foreign-educated Manhattan-inclined children are enjoying the fruits of crony capitalism, monopoly of resources and amassing windfall gains, creating a private world of pleasure and lawlessness guarded by fiercely protective parents. It is to the credit of the diminutive Kejriwal, anarchist and lawless as some of his actions like burning electricity bills may be, that he has dared to puncture the balloon of those who were on their way to creating India as a republic of spoilt brats.
Its also rather sad that the saga of the elite in India has ended up becoming encapsulated in a Robert Vadra. The high achieving Nehruvians, the educated builders of modern India, the formidable talents, old world decency, cosmopolitan, liberal yet rooted outlook that bilingual English-educated folk in India embody and have always embodied, are in danger of being caricatured by the Vadra syndrome. Vadra has indeed given the Indian elite a bad name, from Jawaharlal to Robert is an unfortunate trajectory for a family and a nation.
In the aftermath of the Vadra affair, it's high time the Indian elite re-invents itself. The elite must shed their perverse avatar of flashy disconnectedness and recapture in some measure what it was in the first decades of India: strivers for excellence and idealists about India. Building on the past, the Indian elite has to learn to speak a new language ( for example, the word "servant" to describe household help must be junked immediately) and create a new identity. Else the future belongs to the dhartiputra and the cultural legacy of Nehru and Homi Bhabha, Vikram Sarabhai and JRD Tata, Rukmini Devi Arundale and Pupul Jayakar—some great names of the Indian-educated class—will be lost forever. So get off Facebook and Twitter, Macaulayputras, and fight to keep your proud legacy untarnished!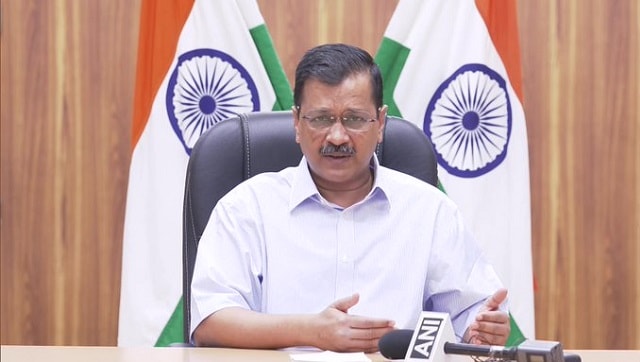 India
The chief minister said his government does not want to impose lockdown and asked people to remain in home isolation if infected, instead of rushing to hospitals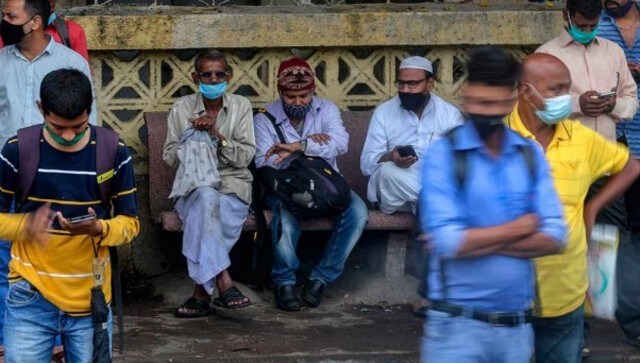 India
Arvind Kejriwal on Saturday said the pandemic situation in the city has become 'worrisome', with oxygen stock, and the Remdesivir and Tocilizumab drugs in short supply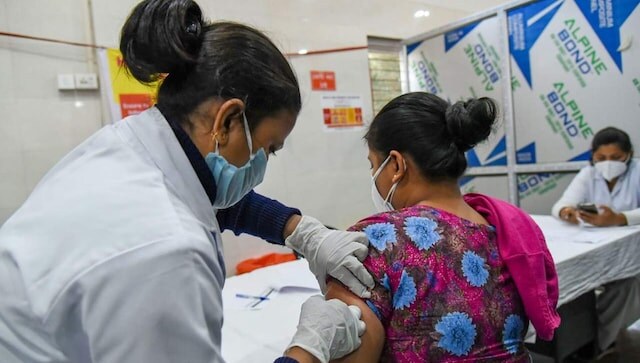 India
The Central and the state governments must move more quickly than they have to contain a potentially disastrous situation