Arvind Kejriwal urges people to vote against BJP in Gujarat, says party did what ISI couldn't do
Delhi Chief Minister Arvind Kejriwal asked people in Gujarat to vote for any party which they think can defeat the ruling BJP in upcoming Assembly elections
Delhi chief minister Arvind Kejriwal on Sunday asked people in Gujarat to vote for any party which they think can defeat the ruling Bharatiya Janata Party in the upcoming Assembly elections.
"If somewhere the AAP is winning, then give your vote for AAP. If any other party is winning, give the vote to them. But defeat the BJP," Kejriwal said at the convention.
Kejriwal was speaking at the Aam Aadmi Party's National Conference at the Ramlila Maidan in New Delhi on the occasion of the AAP's fifth anniversary. "I request the people of Gujarat to give your vote to that candidate or party who can defeat the BJP," the chief minister added.
The event was held at Ramlila Maidan, where the India Against Corruption movement led by Anna Hazare began, later giving birth to the AAP in 2012.
Kejriwal also spoke on the rise in anti-Muslim violence in India. He said that by dividing India on the Hindu-Muslim line, the BJP has done in three years what Pakistan and its ISI could not do in 60 years.
"Under the veils of patriots, they're anti-nationals. They want to weaken the country. That dream that Pakistan has been seeing, which ISI could not do in 60 years, BJP has done in three years," Kejriwal asserted.
Apart from the "five years of revolution" by AAP, farmers issues were also discussed during the convention, along with other current social, economic and political developments in the nation.
Party leaders including Delhi ministers Manish Sisodia and Gopal Rai as well as Bhagwant Mann, an MP from Punjab, spoke on the occasion.
Also present were AAP spokesperson Ashutosh, National Secretary Pankaj Gupta and a large number of AAP MLAs from Delhi and Punjab as well as AAP corporators from Delhi. The anniversary event saw participation by 10,000 AAP volunteers and representatives from over 22 states.
With inputs from agencies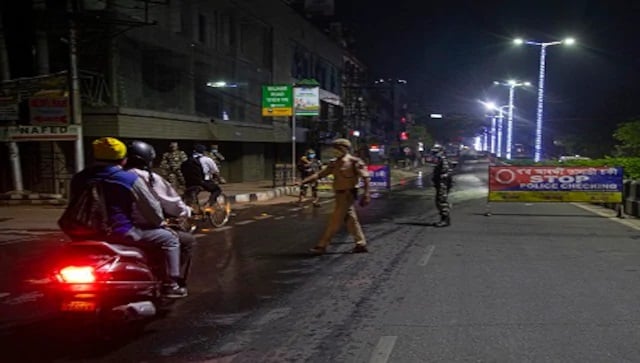 India
Water parks and swimming pools can operate at 60 percent capacity from 20 July, but their staff must get at least the first dose of the COVID-19 vaccine by 31 July
Entertainment
"She was a treat to watch on stage," Manoj Bajpayee said of Surekha Sikri's demise
India
Kejriwal cited his party's performance in providing free power in Delhi and said that if his government can implement it in the National Capital then it can do it in a state like Uttarakhand that generates power