Arvind Kejriwal to meet Kamal Haasan in Chennai today: Meeting could shed light on actor's political future
Delhi Chief Minister Arvind Kejriwal will meet Kamal Haasan in Chennai on Thursday and the two will have political discussions.
New Delhi: Delhi chief minister Arvind Kejriwal will meet Kamal Haasan in Chennai on Thursday and the two will have "political discussions", a member of the Aam Aadmi Party (AAP) said, amid indications the veteran actor may join politics soon.
DNA has reported that the duo are meeting over lunch on Thursday and discuss politics which could lead to a ripple effect in New Delhi. The meeting is expected to shed  light on the actor's future as he prepares to join politics.
Haasan has been very active politically of late and levying corruption charges against the state government. He even congratulated the CPM led LDF government in Kerala for "good governance"on its first anniversary in May this year. He fuelled speculation about his expected political plunge when he attended an event organised by the DMK party in Chennai in August.
Earlier, morphed photos of Haasan (dressed in various costumes he wore in his films) stood together to form the entire cabinet of Tamil Nadu went viral on social media, thereby fuelling speculation, reported The Economic Times. The report quoted Perumal Mani, a political analyst, who raised doubts over whether the actor's entry into politics would impact Tamil Nadu politics as anticipated.
"We do not know if Kamal Haasan has a team that he is working with.We do not see many supporters following him wherever he goes nor do we see his followers putting up his posters around his office or home, which is typical of the kind of politics that Tamil Nadu is known for," said Mani.
Hindustan Times said on Friday that the actor would form his own political party and was willing to work with Rajinikanth if the superstar ever decides to enter politics. However, he admitted that he wouldn't enter politics in haste. "There are questions whether I will join hands with Rajinikanth in politics. If Rajini enters politics I'll join hands with him," said the actor.
An AAP functionary, seeking not to be named, said "Kejriwal will leave for Chennai on Thursday morning and meet Haasan." They are expected to have "political discussions", the functionary said without giving any details.
The Delhi chief minister will also visit a Tamil Nadu government-run skill development centre in Chennai, he said. Haasan had been opposing the ruling AIADMK in Tamil Nadu, whose political adversary DMK has voiced support for him.
Find latest and upcoming tech gadgets online on Tech2 Gadgets. Get technology news, gadgets reviews & ratings. Popular gadgets including laptop, tablet and mobile specifications, features, prices, comparison.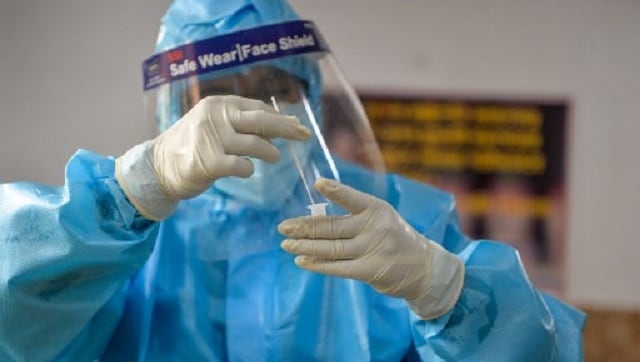 India
Elected from Tirupur South in 2011, he championed labour welfare in the state Assembly and "distinguished himself as a trade union leader"
India
Singh, who was in New Delhi on Friday, said he will visit Lucknow on 20 September and surrender himself to the Uttar Pradesh Police
India
Kejriwal said that around 60,000 tests for detection of COVID-19 are being conducted in Delhi daily, which means that 3,000 tests are being conducted per day per million