Arvind Kejriwal: Retrograde socialist or India 3.0 leader?
Free marketeers and liberals alike agree that Kejrwal's vision document is much too socialist for his urban middle class base. Or is Kejriwal himself proof that we are witnessing the birth of a new, new India which has little time for old ideological battlelines?
Arvind Kejriwal is a man of nicknames . 'Demolition man,' 'AK-44', 'Citizen Kane', are just some of the recent monikers awarded by the media. Our politicians prefer the less flattering kind, as in 'third rate' person, 'guttersnipe', 'muckraker' et al.  But after spilling gallons of ink analysing the man, media attention this week has finally shifted to his agenda.
The latest India Today cover story takes a closer look at Kejriwal's proposed party and its vision statement. The conclusions are not happy: "Kejriwal wants to turn the clock back to 1947 and redefine India's government. Self-rule, according to him, means rule by gram sabhas and urban neighbourhoods." [The article is not available online. But you can pick up a copy of the 29 October issue at the newsstand.]
But this is not the worst of Kejriwal's ideological sins.
"The urban middle class should be very afraid of Kejriwal's economic agenda," warns Dhiraj Nayyar, "He threatens to turn upside down the one institution that has delivered prosperity for the middle class, despite the government, in the two decades since liberalisation — the free market." He then goes on to quote the scariest bits of the vision document which — when paraphrased by him — reads like the new edition of Das Kapital:
[The vision document] is quite clear when it says that development cannot be guided by the "logic of capital" or forces of the "free market." Development… must be guided by the principle of "equity" and the "need of the last person." It is a vision that harks back to Indira Gandhi's heady days of disastrous socialism in the 1960s and 1970s.
The article identifies the more acceptable parts of Kejriwal's agenda — creating a Lokpal, universal education, healthcare — and then raises the big scary question: "But can the appeal of these overcome the radical nature of the overarching vision of Gandhian decentralised politics and Marxist economics?"
Beauty, of course, lies in the eyes of the beholder. In Outlook magazine's cover story, the willingness to take on India Inc is framed as reassuring evidence that Kejriwal's independence:
In the Kejriwal version of the civil disobedience movement against inflated power bills in Delhi, where he went about restoring connections that had been cut for non-payment, he has already taken on both the Sheila Dixit government and the Reliance-owned BSES. There has also been sharp rhetoric against Anil Ambani. Says advocate Prashant Bhushan, "Arvind has understood that anyone seriously interested in fighting corruption has to take on the corporates. So, analysts missed the woods for the trees when they did not realise this would happen ultimately and kept harping on the RSS presence in the early rallies and the grant given by the Ford Foundation."
And "trying to take on corporates and reaching out to social movements, several against land acquisition" are dubbed as good ideas.
The article then goes on to raise its own big Q: "The question, however, is: if the energy of the Anna Hazare consciousness came from the basically aspirational middle classes, will it not be in social conflict with the rural poor who seek justice and preservation of jal, jangal, zameen through movements?"
Though the two magazines take a different view of Kejriwal's "socialist" sympathies, they share in common a view of the urban middle class as narrowly self-interested, blindly invested in market capitalism, and indifferent to their less fortunate fellow citizens. But is this necessarily true — especially now that the warts of the homegrown model of liberalisation have become painfully apparent?
Akash Kapur's op-ed in Time magazine — part of its "Reinventing India" special — cites a recent Pew poll that charted a remarkable drop in our satisfaction with the state of the nation, plunging from 51 percent to 38 percent over just a year. This sense of malaise, argues Kapur, has led to fruitful angst:
But now India feels like it is at an inflection point — increasingly disenchanted with its current trajectory, aware of the limitations in its current model of development, yet still grasping for a new model… Activists are up in arms over corruption, and citizens often block industrial and infrastructure projects in their backyards, rejecting what they perceive as the poisoned chalice of "development." The disquietude is telling — an indication that India is shedding the complacency and self-certainty of recent years, that the nation is finally asking questions of itself.

What kind of country does India want to be? Does India want to continue down the path of rapid growth without regard for the social, cultural, and environmental consequences? Or can India combine growth with justice?
Discerning a meaningful answer to such questions, however, requires discarding age-old ideological schisms between jholawala socialists and Armani-suited capitalists, in acknowledging the most ardent advocates on either side offer few viable answers. And that wisdom — and true national self-interest — may lie in, as Kapur astutely puts in, not beating the West at its own game, but "on reinventing the game, with a sustainable, more equitable model of growth that can serve as an example for troubled economies around the world."
Forget new India, it's time for new, new India, as in India 3.0. An India where the urban middle class can no longer be appeased by sops like malls or new cars, persuaded to turn a blind eye to corruption or the shameful absence of basic governance. Where the old 'divide and rule' strategy that pits urban versus rural, middle class versus poor no longer works because we understand that we can only grow together, or not at all. Where the idea of India isn't a tired marketing gimmick or political slogan but a serious national project.
A pipe dream? Perhaps. But it is a dream that more of us are willing to embrace than ever.
Within this context, Kejriwal's vision — and the popular support it is able to draw — is worthy of close attention. Is it indeed a throwback to the old Garibi Hatao populism? Or does it represent an effort to salvage valuable ideas that were lost in the churn of history? Kejriwal may not have all or even one of the answers to our current dilemma. But his popularity is indisputable evidence of our pressing need for the same. And hurling the same old epithets at each other over obsolete ideological barricades is unlikely to help.
Subscribe to Moneycontrol Pro at ₹499 for the first year. Use code PRO499. Limited period offer. *T&C apply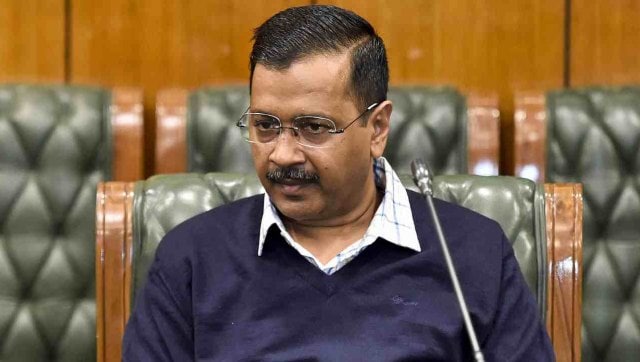 India
The Budget for 2021-22 is expected to focus on health, basic infrastructure and transport, said senior officials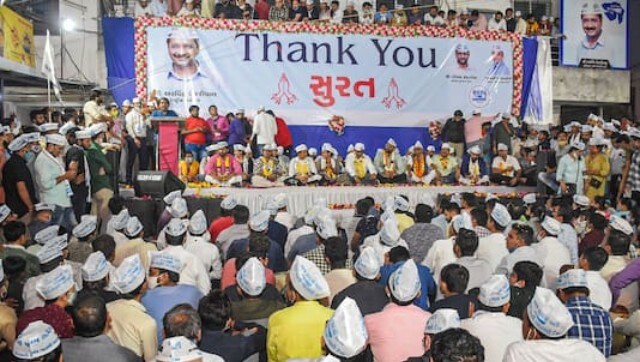 Politics
If past experience is any indication, the party has often failed to capitalise on its initial bursts of success
Politics
The Delhi CM's remarks come at a time when BJP failed to bag even a single ward in the bypolls. Delhi BJP President Adesh Gupta said that the party 'honours' the mandate given by people