Arvind Kejriwal praises PM Modi for efforts to resolve Latur water crisis
Delhi Chief Minister Arvind Kejriwal on Tuesday praised Prime Minister Narendra Modi for making efforts to resolve the water crisis in drought-hit Latur
New Delhi: Delhi Chief Minister Arvind Kejriwal on Tuesday praised Prime Minister Narendra Modi for making efforts to resolve the water crisis in drought-hit Latur and sought his help to send water to the parched district in Maharashtra's Marathwada region.
Kejriwal in a letter to the Prime Minister said the people of Delhi are ready to send 10 lakh litres of water per day to Latur for the next two months and demanded that the Centre make arrangements for transportation.
"Latur is going through an acute water crisis. The central government has decided to send water to Latur by train. This is an admirable step. It will be shameful for the entire country if anyone dies due to water crisis in India in the 21st century. It is the responsibility of the entire country to help the people of Latur," he said.
"Delhi also faces water shortages. But considering the sinister situation in Latur, it is our responsibility to help people there. If you find it appropriate, you may appeal the chief ministers of other states in this regard. I am sure they will also extend a helping hand," Kejriwal said.
Special train carrying around five lakh litres of water for parched Latur in Marathwada region, which is battling the worst drought ever, reached the destination after 18 hours on Tuesday morning.
The 'water train' with 10 wagons carrying water for Latur had left from Miraj in western Maharashtra at around 11 am on Monday and reached Latur at 5 am on Tuesday, taking 18 hours to traverse a distance of around 350 kilometres.
"The first batch of ten wagons, each with a capacity of around 50,000 litres, were filled with water at Miraj railway station in Sangli district," said Chief spokesperson of Central Railway Narendra Patil.
Photos
The prime minister met US president Joe Biden for their first in-person meeting at the Oval Office in the White House. This is the first in-person meeting between the two leaders after Biden became US president in January
World
Prime Minister Narendra Modi and Widmar agreed on enhancing manufacturing of solar panels in India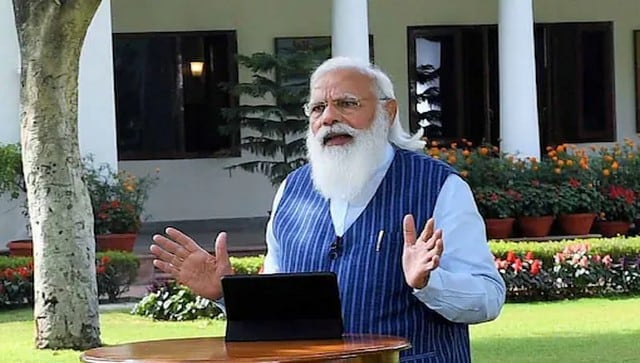 World
The CEOs were appreciative of India's reform trajectory and closer economic linkages between India and USA will benefit the people of both the nations, Modi later tweeted