Arvind Kejriwal makes peace with Kumar Vishwas but revving up AAP is an uphill task
A senior AAP functionary who was privy to unfolding developments said on condition of anonymity that it was clear to all concerned that Vishwas through his forceful advocacy of reminding Kejriwal and other leaders of values which had led to creation of AAP, how the party had completely derailed from its chosen path.
Kumar Vishwas has finally called a truce with his party, AAP and two of its top leaders Arvind Kejriwal and Manish Sisodia. In an indication that happy days are here again, whatever little happiness was there to celebrate, some AAP leaders distributed sweets. But the packet size of sweets appeared to be too small to sweeten mouths of the huge number of workers gathered there. Others were left as high and dry as they ever were, and if this symbolism has any meaning in politics it means that peace formula may not have a lasting impact on the party which has lately been in the headlines for wrong reasons.
Firstpost has learnt that Arvind Kejriwal and Manish Sisodia's decision to drive from chief minister's official residence in Civil Lines area to Kumar Vishwas's residence at Vasundhara in Ghaziabad was not borne out of friendly goodwill reasons for a friend who was unhappy with them but was guided by hard realpolitik and prudent reasons. It was need of the hour for Kejriwal to mollify Vishwas at whatever cost and save his face, keep his party united and buy time to settle issues at an opportune time.
A senior AAP functionary who was privy to unfolding developments said on condition of anonymity that it was clear to all concerned that Vishwas through his forceful advocacy of reminding Kejriwal and other leaders of values which had led to creation of AAP, how the party had completely derailed from its chosen path and how blaming Electronic Voting Machine (EVM) for electoral losses in Punjab, Goa and Delhi was becoming counterproductive. Vishwas apparently pointed out how the party which was supposed to be a volunteers' party had got into personality (Kejriwal) worship syndrome where communication gap between the leader and the worker had become an order. Vishwas also drew attention to the fact how the party is gradually adopting a Congress culture and how his video on Kashmir and other statements where he had taken on Kejriwal for seeking proof of Indian Army's surgical strike in PoK and such other things had touched the raw chord of a vast mass of party workers.
Vishwas's argument to his fellow colleagues in the party was that this culture of 'vyakti puja' (personality cult) should be immediately contained. The tendency to force autocracy in the name of internal democracy was unacceptable for it didn't allow voices of ordinary workers to be heard by the leaders. Even during Anna Hazare movement, the activists had freedom to express themselves yet basic discipline was never violated.
Another party leader who was once very close to Kejriwal said Vishwas had somehow the voice of thousands of party workers. They saw reason and merit in what Vishwas or Kumar as he is popularly called in party ranks, was saying on various media platforms. Party MLAs, ministers, and workers started contacting Vishwas, privately hailing him for his fearless remarks. According to a party source, 41 out of 67 MLAs in Delhi Assembly were in touch with Vishwas.
The shocker for Vishwas was a media statement of Deputy Chief Minister Manish Sisodia, his childhood friend. In his statements Sisodia took on Vishwas for making public statements, insinuating that he was doing this for benefit of rival political parties and telling the world that Kejriwal was unhappy with contents of his video address. The video was though on Kashmir but Vishwas had hit hard on Kejriwal for shielding corrupts and warning that people were watching and would not forgive him turning a blind eye to corrupt within government and party fold.
That prompted Vishwas to come out with a statement and publicly telling the world that he would take a final decision on whether to continue in the party or chart out another independent path within a night. He had turned emotional while saying so and was seen controlling his tears and emotions. Former minister and MLA Amanatullah Khan's reiteration of charge that Vishwas was a BJP plant in AAP and was working in tandem with money bags in the BJP to split the party had made Vishwas believe that Khan was just a mask, playing proxy for higher up real face and force.
By Tuesday evening Kejriwal had realised that the script had gone awry and things were spiralling out of hand for him. Kejriwal in the meanwhile had called MLAs for one-on-one meetings to get a feedback on unfolding situations. A source said he had met about 50 MLAs only to understand that the party legislators were finding merit in Vishwas's utterances. There was a feeling with a section of AAP leadership that bravado apart, Vishwas' departure would inflict severe damage to the party's strength and image. He was no Prashant Bhushan or Yogendra Yadav.
There was also a feeling that Vishwas' services as a proven public campaigner should have been utilised in Punjab assembly and Delhi municipal elections. Vishwas' growing marginalisation and coterie culture around Kejriwal where nothing else but real or perceived proximity with chief minister mattered most, was also an issue with a large number of party workers.
Sources said when Kejriwal landed at Vishwas' house in Ghaziabad with Sisodia and took him to his residence there were clear indications that he was willing to walk an extra mile, for now, to soothe ruffled feathers of his angry friend and party colleague.
When they sat for a heart-to-heart talk, Vishwas put forward three conditions -- first, he was not going to express any regret over his nationalism video as there couldn't be any compromise on soldier and farmer issue. Second, workers connect with the leadership had to be restored. Currently, there is an all-pervasive communication lag between senior leaders and workers on the ground. Almost 80 percent workers were feeling disenchanted after successive losses in elections. Third, there had to be zero tolerance on corruption. Blaming Prime Minister Narendra Modi for any action from investigative agencies on corruption-related issues will not do any help to the party.
It goes without saying that removal of Khan from the party remained to be the most important issue for Vishwas. Kejriwal's argument was Khan should be given an opportunity to explain, as "principle of natural justice" demanded and express regret if need be.
The 11 am PAC meeting, the highest policy making body of AAP was thus more of a formality, to give an official stamp to peace formula. Given the positioning from both sides and statement given by Vishwas after PAC meeting that "we will do course corrections" as needed from time to time and keep on communicating whether in agreement or in disagreement is indicative that current peace is only fragile. It has to be thus handled with care by all concerned.
Find latest and upcoming tech gadgets online on Tech2 Gadgets. Get technology news, gadgets reviews & ratings. Popular gadgets including laptop, tablet and mobile specifications, features, prices, comparison.
India
Modi took a swipe at China without naming it, saying the world is troubled by "expansionist forces" and expansionism shows a "distorted mindset" that belongs to the 18th century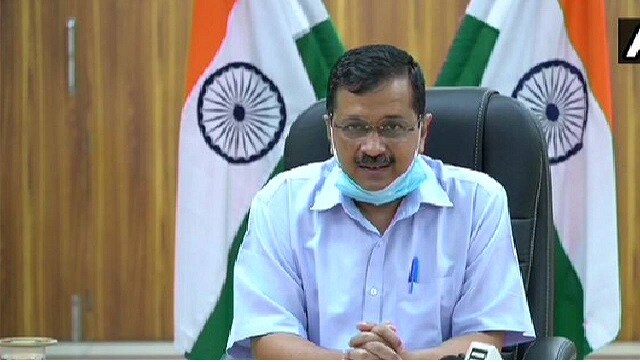 India
The Delhi chief minister added that air pollution is the "biggest" reason behind the spike in COVID-19 cases in the city and said that the situation had been under control till 20 October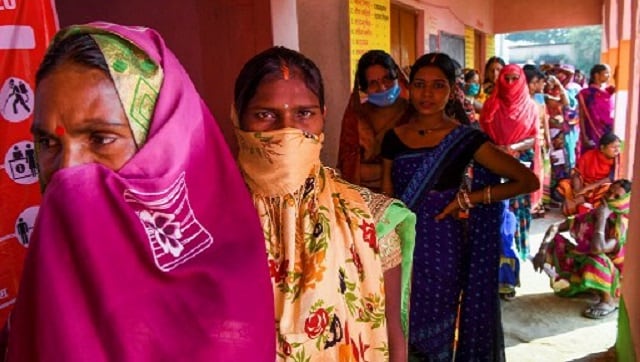 India
A section of India's Leftist intelligentsia has been angry, dismayed and restless since the NDA assumed power in 2014, and then returned with a larger majority in 2019