Arvind Kejriwal-led AAP leadership has become arrogant: MLA Devinder Sehrawat tells Firstpost
Devinder Sehrawat says that AAP that promised a clean, transparent and an alternative politics to the voters of Delhi has severely failed in its mission
After the sleaze CD scandal of Delhi's former Social Welfare and Women and Child Development Minister Sandeep Kumar, another Aam Aadmi Party (AAP) legislator — Amanatullah Khan from Okhla — recently found himself embroiled in a sexual harassment case. With these sex scandal allegations coming to light, is the charge of another AAP legislator that "sex and money" were solicited by party leaders during ticket distribution in Punjab, turning out to be prophetic?
Does Delhi Chief Minister Arvind Kejriwal have answers to the series of allegations on sex, bribery and scams levelled by his own MLA, Colonel Devinder Sehrawat representing Bijwasan in south Delhi, through letters against his own party colleagues?
One time favourite-turned-rebel, Sehrawat, while speaking to Firstpost says that AAP that promised a clean, transparent and an alternative politics to the voters of Delhi has severely failed in its mission and more skeletons are likely to tumble out of the AAP closet in the days to come.
On what basis did you level such serious charges of soliciting 'sex and money' against your party leaders in Punjab?
After receiving complaints from some of our volunteers in Punjab, I travelled to its various districts for a month. I was told by the people and many party volunteers that our party leaders demanded 'sex and money' during distribution of tickets to candidates for 2017 Assembly election in the state.
The allegations are all over — widespread; but the party leadership has brushed it aside. Several zonal heads of AAP in Punjab have withdrawn. Women have complained about it to the state women's commission. There are evidences showing bribe was sought for giving a ticket. When the expelled convener of Punjab AAP, Sucha Singh Chhotepur brought it to the notice of party leadership, he was sacked.
In your letter to Kejriwal, you have also named a couple of leaders from Delhi. How true is it?
I have strong evidences against the party leaders who I have named in my letter to the CM, but I won't reveal it right now due to confidential reasons. But, it'll come up sometime soon. While, one of our planks during the formation of AAP was women's safety and security, but now it's lost. The recent incidents have tarnished the party's image and exposed the double standard it practices. The party leadership is trying to save some of its members involved in wrongdoing. This was unacceptable to me and therefore I wrote to the CM.
In another letter to the Delhi CM, you have mentioned Delhi Dialogue Commission (renamed as Delhi Dialogue and Development Commission) as 'white elephant'. Why so?
The Delhi Dialogue Commission (DDC) was set up as an ambitious body similar to the Planning Commission, but it has turned into a white elephant and is involved in all kinds of scams. The role of this commission in the shuttle bus service project has been quite dubious. The vice-chairman of DDC, Ashish Khetan, despite not being an elected representative signed the Cabinet note, which is unconstitutional and flouted rules and regulations to push the shuttle bus service project. The Motor Vehicle Act was compromised to provide benefits to a private company.
In fact, the DDC has turned into an extra-constitutional and an unaccountable power centre meant for brokering and liaison. The message is clear that the DDC is a single window for underhand dealings. It can be aptly described as 'Delhi Dalaal Commission'.
Why is this happening in a party that was formed on the plank of fighting corruption and to provide a clean government to the people of Delhi?
Instead of carrying forward the massive mandate it got for the welfare of the state, the AAP leadership has become arrogant and lost its basic character. Abuse of power is evident everywhere. Even before contesting an election in Punjab, the party has already got into controversies in the state and there are fissures within the party. The action is contrary to what AAP had claimed, and things are falling apart. After visiting the rural part of my constituency and talking to farmers, I have found people are quite concerned by the recent developments. The AAP has turned into a big joke and using every trick to hoodwink. Even the appointment of 21 MLAs as Parliamentary Secretaries was illegal. A few of CM's advisors are ill-informed and giving him wrong advice. If the 21 legislators finally lose their membership, it'll have a negative impact on Punjab election. We'll be wiped out.
What made you speak against your party leadership all of a sudden, given the fact that you were never known as a 'rebel'?
As an elected representative, I have certain obligations towards my voters. I have always done my duty as an AAP MLA and never sided with any other party or individual. But, now I can see how the Delhi voters have been betrayed. I have done my duty by putting it in black and white before the CM. Now it's left on the party, the government and non-government agencies to take appropriate decision. I have done it in larger public interest.
Your one-year report card shows that you have undertaken various works in your constituency. Despite this, why has your party gone against you?
It's an obvious reaction, as I have taken skeletons out of AAP closet. Instead of replying to my questions, they are all out in tarnishing my image and that of my family. Arvind Kejriwal is virtually a dictator and he's ignoring wrongdoings by his own people. This is giving tacit support to these people and they are growing bold.
But, your father has reportedly called you "mentally ill"…
There is a family dispute and I'm in the process of solving it. Even, the Congress candidate who had contested against me, has come out in my support and said my father's statement was incorrect.
India
The last date to apply for UG courses is 31 August. Like last year, the admission process will be fully digital
India
The varsity may hold the Central Universities Common Entrance Test (CUCET) for admissions or it may take into consideration Class 12 scores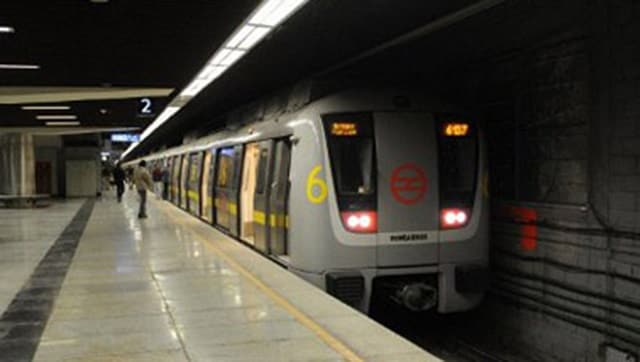 India
With improvement in COVID-19 situation, the Delhi government has allowed multiplexes, restaurants and bars to function with 50% capacity. Weddings can be attended by a maximum of 100 people