Arvind Kejriwal's latest avatar: From loudmouthed to taciturn, Delhi CM aims for long haul in politics
That Arvind Kejriwal is keen to start from the scratch, make a fresh beginning and fight for reclaiming his past is evident in his evolving fight with private schools in Delhi accused of overcharging parents.
Michael Douglas: You are a man who wants to live.
Om Puri: Most certainly. Absolutely. Yes.
Unlike Om Puri's character in The Ghost and the Darkness, a film on the monstrous man-eating tigers of Tsavo, Arvind Kejriwal does not have a gun pointing to his head. Yet, political exigency, threat to existence and fear of fading into oblivion have made Kejriwal look exactly what Douglas said: A man who wants to live.
And he is showing signs of it.
To begin with, Kejriwal has gone into what was once famously called Manmohan Singh mode. Unlike his pre-Punjab avatar who had an opinion on everything, a soundbyte for every occasion, Kejriwal has gone, so much so that it seems the surgery on his tongue has had a delayed side-effect.
The problem with opening your mouth too often is that it closes both the ears and the mind. It is also, psychologists argue, a sign of immaturity and emotional intelligence. Those who talk much, it is believed, are insecure and try to hide what they lack through a surfeit of words.
Kejriwal fell into this trap early in his political life. For some reason — think ambition — his politics turned into an obsession with contributing views on issues of national and national importance and throwing poisoned barbs at Prime Minister Narendra Modi. It is evident from his fate, marginalisation in opposition politics and disappearance from serious public discourse that by talking too much and too often, Kejriwal lost his gravitas and political equity.
So, the first change we are observing in Kejriwal is the delayed-but-hopefully-timely reluctance to speak. Since he lost Punjab, Kejriwal has barely been heard or seen in public. The Kejriwal of yore would have been shouting from rooftops about India's standoff in Doklam, death of children in Gorakhpur and many other issues that routinely get dissected on TV. But, Kejriwal didn't speak much even when his own government was under threat when it was attacked by Kapil Mishra and his sponsors behind the veil. Also, unlike the past when he seemed to have been advised by someone to take Modi's name a million times a day for therapeutic effects on the soul, Kejriwal has avoided the M word.
The other visible — and welcome — change in Kejriwal is that he is finally concentrating on what he was elected to do in the first place -- work for the people of Delhi. Gone, finally, is his obsession with national politics, the dreams of expanding in Punjab, Goa, Gujarat, Haryana and Rajasthan.
That Kejriwal is keen to start from the scratch, make a fresh beginning and fight for reclaiming his past is evident in his evolving fight with private schools in Delhi accused of overcharging parents. On Friday, in his first press meeting in months — a change from his dozen soundbytes a day strategy — Kejriwal warned schools that he might be forced to take them over if they do not refund money extorted from students on the pretext of paying more to teachers.
"The schools will not be allowed to loot students like they used to do under previous governments due to political collusion. But if they don't implement… we will take them over as a last resort. I hope we don't have to take over. Today, we intend to send out a message to the managements of those schools to implement the recommendations," he said. His warning came two days after the Delhi government told the high court that it is contemplating takeover of private schools if they do not refund the excess fees and violate the recommendations of the Justice Anil Dev Singh panel.
Private schools across India — just like private hospitals — have been overcharging for years now. It is a practice that affects almost every household in India, primarily because of lack of strict regulations and a huge gap in demand and supply. In many states, successive governments have made attempts to regulate fees charged by private schools. But, success has been limited.
Kejriwal's literal return to schools is, this, a good administrative and political decision. He knows that if the Delhi government succeeds in reining-in private schools, regulate their fee structures, his fight would find many willing recruits because of its universal appeal. It would also re-establish his credentials as a person fighting for the aam aadmi.
The problem with Kejriwal's pre-Punjab strategy was that its focus was the pursuit of goals -- set for Kejriwal, by himself. For instance, when he talked of graft, he did not focus on the corruption that affects the lives of the masses -- like the exorbitant school fees and organised loot by private hospitals. Instead, he railed against politicians and corporates, not realising that attacking them made little sense unless he struck at the root of corruption. Thus, in spite of his claims of being an anti-corruption crusader, Kejriwal achieved nothing, except the wrath of opponents and loss of his own credibility and appeal.
Hopefully, Kejriwal has realised his mistake and begun afresh by taking up the cause of the aam aadmi and speaking only for the benefit of his electorate. If he continues on this path of penitence, the voter may perhaps give him another lifeline.
For, Kejriwal, absolutely, most certainly looks like a man willing to live.
India
The 78-year-old Lingayat strongman said this evening that he was yet to receive the 'message' from the party's Central leadership on whether he should continue in his post or quit
Politics
When asked whether a Dalit would be his successor, the 78-year-old said, 'The BJP high command shall decide on it. I am not the one to take any calls.'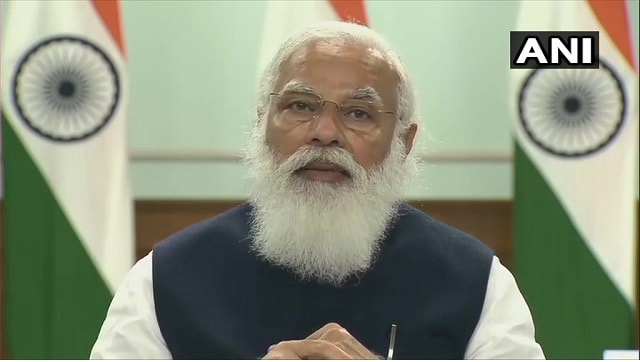 India
Meanwhile, Assam chief minister Himanta Biswa Sarma on Monday said he has directed state police to withdraw FIR against Rajya Sabha MP K Vanlalvena as a "goodwill gesture"