Arvind Kejriwal betrays self to survive: Spate of apologies show Delhi chief minister fails to tread path of conviction
After pretending to be a man of principles with a spine of steel and principles cast in platinum, Arvind Kejriwal has revealed himself to be a coward without a spine.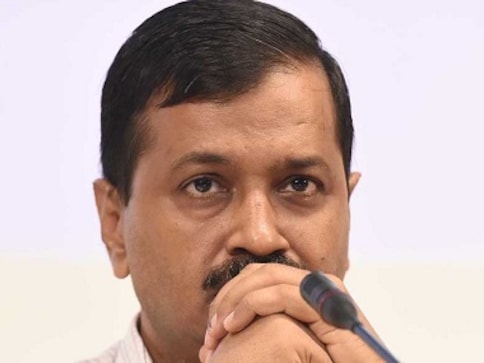 Once upon a time, sometime before the Delhi Assembly elections, Arvind Kejriwal would not be seen in any TV interview without Bhagat Singh's picture adorning the background. For his audience, Kejriwal would choose pictures of the martyr that had some resemblance to himself, especially the curve of the moustache.
His I-am-Bhagat-Singh phase was followed by the I-am-Mahatma-Gandhi phase, captured famously by Kejriwal's decision to prefer a term in the Tihar instead of posting a bail bond in a defamation case filed by Nitin Gadkari. The inspiration, his loyalists said, was the Mahatma's refusal to apply for bail when a British magistrate refused to release Gandhi in Champaran.
Had Gandhi and Bhagat Singh been alive today, they would have been ashamed of Kejriwal. After pretending to be a man of principles with a spine of steel and principles cast in platinum, Kejriwal has revealed himself to be a coward without a spine. His spate of apologies has shown him up as a chicken who prefers flight over flight.
To Kejriwal should go the credit of propounding a new principle of political warfare: Apology is the better part of valour.
So far Kejriwal has said sorry to Bikramjit Singh Majithia, Nitin Gadkari and Kapil Sibal & Sons. At the rate he is going, Kejriwal may soon apologise to anybody who prefers to look him in the eye. His apologists argue that Kejriwal is down on bended knees for the survival of his government. They argue that court cases are distracting him from serving the people who elected him to run the Delhi government, so he is stooping to conquer.
Truth is, Kejriwal had long ago set himself on a path that was bound to lead him to this sorry spectacle. Since his entry into politics, he had made it a habit to betray everyone who had once been part of his success story. Now, with nobody left to betray, he is betraying himself. After attacking everybody around him, and thus becoming immune to moral and verbal violence, he has now launched a perfidious attack on his own conscience. After turning against everybody, out of sheer habit, Kejriwal has finally turned against Kejriwal.
Politics is the art of doing exactly what you swore not to do yesterday. U-turn is the preferred direction of all politicians. So, Kejriwal may somehow benefit from making apology his stock-in-trade. But, those who can see through his capitulation would never take anything he says seriously. Henceforth, every fight he starts, every battle he joins would be predicted to go end just one way—with an apology. He would be dismissed as a man who acts in haste and regrets at leisure. Somebody who opens his mouth only to eat crow.
After his meek surrender, how would he look into the eyes of those who fought alongside him, thinking he would never quit even when the going gets tough? Next time he threatens to pick up his arms again, with what face would he ask others to join the battle?
By rubbing his nose in the ground, Kejriwal has erased his own legacy. Forget Bhagat Singh and Gandhi, today Kejriwal doesn't even resemble the man he once claimed to be.
World
Biden has previously made clear, without formally announcing, that he intends to run for a second term in 2024 when he'll be just under 82 years old on election day
World
Supporters of Khan's party, the Pakistan Tehreek-e-Insaf (PTI), clashed with police in the city of Lahore last week as they attempted to arrest him at his home, and later with police in Islamabad as he arrived to appear before a court on Saturday.
World
The decision by Kuwait's Constitutional Court, reported by the state-run KUNA news agency, threw more chaos into the politics of this small, oil-rich nation on the Persian Gulf