Arun Jaitley hurts himself while boarding a chopper at Haridwar
Union Finance Minister Arun Jaitley on Sunday slipped while boarding a chopper in Padartha area in the district where he had gone to visit Ramdev's Patanjali Herbal Food Park
Haridwar: Union Finance Minister Arun Jaitley on Sunday slipped while boarding a chopper in Padartha area in the district where he had gone to visit Ramdev's Patanjali Herbal Food Park.
He later boarded the chopper to Delhi to attend the Bharatiya Janata Party's Parliamentary Board meeting to chose chief ministers for Uttar Pradesh and Uttarakhand. The minister "is perfectly all right and has returned to New Delhi by the same chopper," Haridwar SSP Krishna Kumar VK told PTI on phone. TV visuals showed Jaitley being attended to by a medic as he sat near the chopper after the mishap, flanked by Ramdev and others.
Jaitley had gone to visit Patanjali Herbal Food Park located in Padartha area of the district, about 20 km from the town. After taking a round of the Park in the company of the yoga guru, he was boarding his chopper when he slipped and fell, the official said. "There was nothing serious about it. He later boarded the chopper and left for Delhi," the official said.
India
Taking note of the heavy rainfall, District Magistrate, Lucknow, Abhishek Prakash has advised people to remain indoors and avoid going out.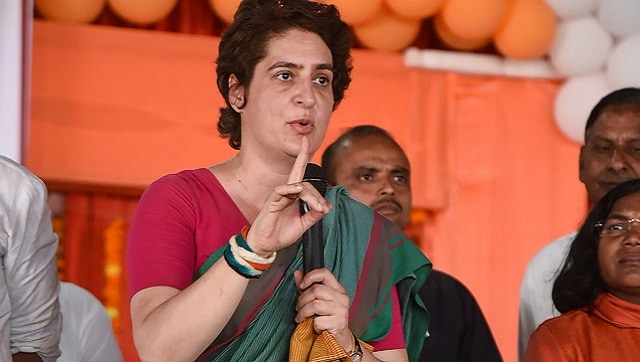 India
During the yatra, Congress leaders will assure people that they would fulfil promises made by the party in the run up to the polls.
India
The two Pak-trained terrorists, who were arrested on 14 September, revealed that he had allegedly arranged their transportation to Pakistan and radicalised them to be part of the terror module