BJP appoints poll managers ahead of Assembly elections: Jaitley in-charge of Gujarat, Javadekar gets Karnataka
BJP chief Amit Shah on Thursday appointed Union finance minister Arun Jaitley in-charge of the Gujarat assembly polls while handing the responsibility of Karnataka to HRD minister Prakash Javadekar
Bharatiya Janata Party is all set to blow the poll bugle as the party went into the preparation mode. With a Cabinet reshuffle and major organisational changes already in tow, the saffron party on Thursday also announced its poll managers for each of the poll-bound state. BJP president Amit Shah appointed Union finance minister Arun Jaitley in-charge of the Gujarat assembly polls while handing the responsibility of Karnataka to Human resource development minister Prakash Javadekar.
Arun Jaitley appointed BJP election incharge of Gujarat,Thawarchand Gehlot election incharge of HP. Prakash Javadekar of Karnataka

— ANI (@ANI) August 24, 2017
The Gujarat Assembly elections are likely to take place later this year. Elections in Karnataka are likely to be held in 2018. The term of the Gujarat Assembly comes to an end on 22 January 2018. The Karnataka assembly term ends on 28 May 2018. As per ANI, Piyush Goyal was made co-incharge for the elections in Karnataka:
Piyush Goyal appointed co-incharge for Karnataka elections — ANI (@ANI) August 24, 2017
For the Gujarat elections, Narendra Singh Tomar, Nirmala Sitharaman, Jitendra Singh, PP Chaudhary were appointed co-incharges:
Narendra Singh Tomar,Nirmala Sitharaman,Jitendra Singh,PP Chaudhary appointed co-incharges for Gujarat elections

— ANI (@ANI) August 24, 2017
With regards to the Opposition, the Congress leadership on Monday asked party legislators from Gujarat to remain united and continue their fight for truth and ideology in Mahatma Gandhi's home state, as reported by PTI.
The report further mentioned that the meeting chaired by Congress president Sonia Gandhi at her residence was also attended by party vice-president Rahul Gandhi, AICC general secretary incharge of Gujarat Ashok Gehlot, and party's key strategist Ahmed Patel.
Gujarat MLA Shaktising Gohil said that the party leadership told the MLAs to continue opposing such forces unitedly which will result in rallying public support.
The Congress is seeking to stage a comeback after being out of power in Narendra Modi's home state for nearly two decades, while the party seeks to retain Karnataka.
India
The day, also known as Marathwada Mukti Sangram Din, observes the anniversary of the region's accession to the Indian Union after the Nizam of Hyderabad was defeated by Indian troops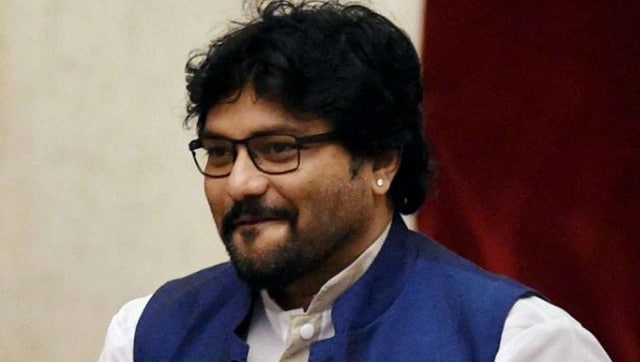 India
Supriyo, who joined the Trinamool Congress last week, said that his view on the matter may not have been liked by the BJP's top brass.
India
The Congress party alleged that Rupani's resignation was an attempt to 'hide its mismanagement during the pandemic' in Gujarat. 'The saffron party can not cover up the failure of its 'remote-controlled' government by simply changing the CM, the Congress said