Article 370 scrapped: Possibility of North East states meeting Jammu and Kashmir's fate cannot be ruled out, says Manipur Congress
Manipur Congress chief Gaikhangam Gangmei claimed on Tuesday that people in the North East states were apprehensive that the Centre might revoke special provisions granted to the states in the region and downgrade their status to Union territories, just as it did in Jammu and Kashmir
The Congress in Manipur claimed on Tuesday that people were apprehensive that the Centre might revoke special provisions granted to the North East

Manipur Congress chief Gaikhangam, also said that the Centre may downgrade the states in the North East to Union territories, just as it did in J&K

Gaikhangam also said that the move to downgrade J&K to a Union Territory proves that those in power 'do not entertain apprehensions and concerns of people'

However, he maintained that the creation of the Union Territory of Ladakh might have been a 'necessity'
Imphal: The Congress in Manipur claimed on Tuesday that people were apprehensive that the Centre might revoke special provisions granted to the North East and downgrade the states in the region to Union territories, just as it did in Jammu and Kashmir.
Manipur Congress chief Gaikhangam Gangmei, however, maintained that the creation of the Union Territory of Ladakh might have been a "necessity".
"The decision taken against Jammu and Kashmir is unfortunate and questionable. It indicates that there is a possibility that northeastern states, including Manipur, might have to face a similar situation in the near future," he told reporters here.
Pointing out that the situation in the North East was "different" from that of the other parts of India, Gaikhangam also said that the move to downgrade J&K to a union territory proves that those in power "do not entertain apprehensions and concerns of people".
"One cannot rule out that Manipur, too, will be divided into two union territories based on its topography — hills and valley. People are apprehensive that the Centre might also revoke special provisions granted to the North East," the former deputy chief minister stated.
The Centre on August 5 revoked the special status of Jammu and Kashmir and split it into two union territories.
Union Home Minister Amit Shah had last week asserted that the government would not revoke Article 371, which grants special provisions to the North East states.
The Narendra Modi government has no intention to remove Article 371 which gives certain special rights to some northeastern states, he had said.
According to Article 371 C, which grants special provisions to Manipur, the President may provide for the constitution and functions of a committee of the legislative assembly, comprising members elected from the Hill Areas, for modifications to be made in the rules of business of the government.
It also states that the governor shall submit an annual report to the president regarding the administration of the hill areas.
Find latest and upcoming tech gadgets online on Tech2 Gadgets. Get technology news, gadgets reviews & ratings. Popular gadgets including laptop, tablet and mobile specifications, features, prices, comparison.
India
Soz has alleged that he has been detained in his house since 5 August, 2019, when the Centre abrogated Article 370. However, the UT administration denied the charge in the SC on Wednesday
India
The new 35 COVID-19 positive cases at one of the biggest prisons in Kashmir has come weeks after more than 90 inmates were found positive at the Anantnag jail. Capable of holding not more than 3,234 inmates, prisons in Jammu and Kashmir currently have 3,700 inmates.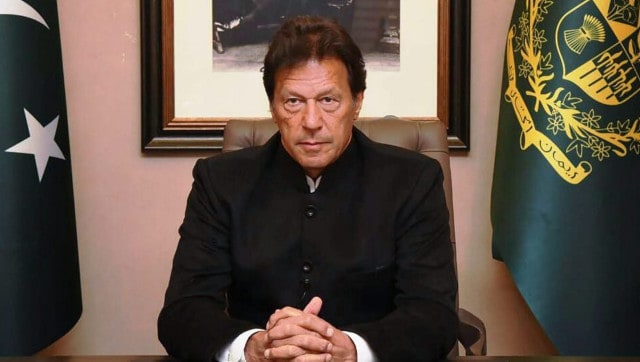 India
China has never been a disinterested party in Kashmir, and its interventions are getting more frequent in tune with Beijing's hold over its client state Pakistan.