Arrest warrant against Chandrababu Naidu: Opposed Babli project in 2010 to protect north Telangana, says AP CM
Hitting out at the BJP, Deputy Chief Minister (Revenue) KE Krishna Murthy said the saffron party was foisting cases against Naidu as part of a 'political conspiracy.'
Amaravati: A day after a court in Maharashtra issued an arrest warrant against him, Andhra Pradesh chief minister N Chandrababu Naidu on Friday said he did nothing wrong and had only tried to protect the interests of north Telangana by opposing the Babli project on the Godavari.
Hitting out at the BJP, Deputy Chief Minister (Revenue) KE Krishna Murthy said the saffron party was foisting cases against Naidu as part of a "political conspiracy."
The judicial first class magistrate of Dharmabad in Nanded district, NR Gajbhiye, had issued the order against Naidu and 15 others in a 2010 case related to an agitation by them over the Babli project.
The magistrate directed police to arrest all the accused and produce them in the court by 21 September.
Addressing a public meeting at Sunnipenta in Kurnool district this afternoon, the chief minister said: "What I did eight years ago was only to protect the north Telangana region and ensure no damage happened to Telugu people due to the construction of the Babli project... We will think what to do about the police case (and the arrest warrant)."
He said Maharashtra Police deliberately arrested him and other TDP leaders on the (then united Andhra Pradesh) border when they went to protest against the Babli construction.
"I told the police then itself that I did nothing wrong and they could do whatever they wanted. At one point, they said they have filed cases and later said no cases. They then forcibly brought us back in a special flight to Hyderabad. And now they (Maharashtra Police) are saying notices and arrest warrant have been issued," Naidu said. "We will think what to do about it," he added.
Addressing the gathering, Murthy alleged that the BJP rule resembled that of the British regime. "BJP is foisting cases against Chandrababu as part of a political conspiracy. (Prime Minister Narendra) Modi fears that Chandrababu Naidu will prevent him from becoming the prime minister again," he said
Other ministers spoke separately to the media at different places in the state and condemned the arrest warrant issued against their leader.
"Issuing an arrest warrant without even serving prior notices is atrocious. This is hurting the self-respect of Andhra people," Agriculture Minister Somireddy Chandramohan Reddy said.
State TDP president and energy minister KKV Rao, Urban Development Minister P Narayana, and Civil Supplies Minister PP Rao were among those who condemned the arrest warrant and termed it a witch-hunt by the Centre.
Naidu and others, then in the Opposition in the united Andhra Pradesh, had been arrested and lodged in a jail in Pune in connection with the agitation staged by them near the Babli project site in Maharashtra, opposing it on ground that it would affect the people downstream.
All were released later though they did not seek bail.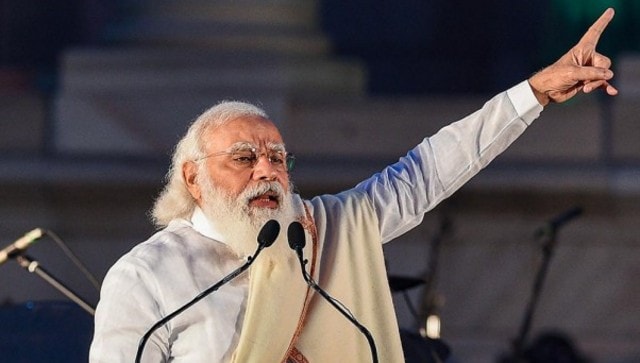 India
Modi reviewed the progress of vaccination and the roadmap for scaling up production of vaccines in the next few months, the Prime MInister's Office said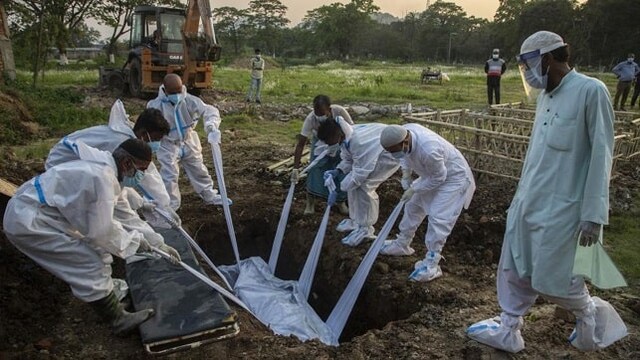 India
Had the nationalist leadership taken the savage epidemic of 1918-1919 seriously, India might have been one with a political culture that put lives first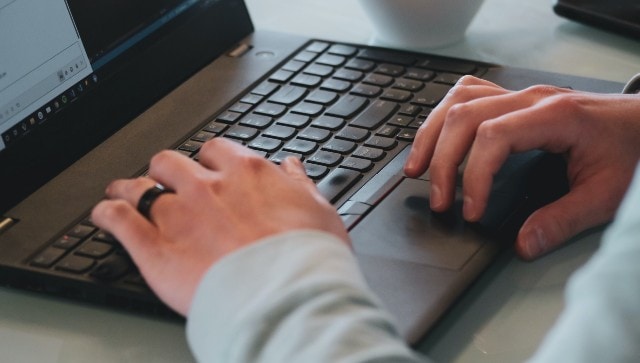 India
After qualifying for the written exam, candidates will be called for an oral test