Another dissenting note: Has AAP lost connect with its original members?
As another AAP member Rajesh Garg has spoken out against Arvind Kejriwal, it seems AAP is losing connect with its members.
New Delhi: One more senior AAP leader has raised his voice against the party's leadership. This time it is Rajesh Garg, legislator from Rohini and he has accused party convenor Arvind Kejriwal of promoting the rich and the corrupt at the cost of ordinary workers. Airing of dissent in public by individual disgruntled leaders has become so routine in AAP that the genuineness of it has now become suspect.
It all started with AAP MLA from Laxmi Nagar, Vinod Kumar Binny, blowing the bugle of dissent against the party brass in January, which ultimately led to his expulsion. And it's Garg now. In between there were many heavy-weights like founder of Air Deccan Capt GR Gopinath, former diplomat Madhu Bhaduri, AAP's national council member Maulana Maqsood Ali Kazmi and Shazia Ilmi who quit the party in apparent frustration.
Ilmi, who had contested the assembly and Lok Sabha elections, remarked: "There's a thriving coterieship within the party, and lack of internal democracy."
Garg could not be contacted despite several attempts by Firstpost, but one of his close associates said on condition of anonymity, "Whatever allegations Rajesh ji has written in his letter is nothing new. The party has witnessed a steady inflow of both rich and corrupt people joining after AAP formed government in Delhi. Many party functionaries had raised this issue, but it went unheard. The original party members felt their voices getting stifled."
It was not clear why the MLA uploaded the letter addressed to his party chief on social networking site instead of communicating it at a personal level, as usually done in other political parties.
"May be Garg also faced a similar situation like me. I desperately wanted to talk to Arvind Kejriwal and I wasn't heard. I went for a press conference only after waiting for three days," Vinod Kumar Binny told Firstpost. Binny said all members who originally joined the AAP had a passion to bring a change in the political system and had some ideology. They are forced to revolt given the existing situation within the party.
"Originally, committed people joined the party. But, after bagging 28 assembly seats, opportunists and celebrities started getting in, and gradually the original AAP members had to take back seat," he added.
An AAP member, who didn't want to be identified, countered Garg's charges, saying his action was intentional. He wanted to make internal bickering public. "There's dissension among party members, which led to exit of many senior members, and Garg's airing his frustration is just another example, but it should have been sorted out internally," the member said.
Garg's letter to Kejriwal uploaded on Facebook says, "You should try and understand the pain and the suffering of the ordinary worker of the party, who has actually forsaken everything to rid this country of corruption...Can we not do good work while sitting in the Opposition?...We had come to serve the people and not to form government."
Referring to Garg's letter, Karan Singh of Aap Volunteers Action Manch (AVAM) - a splinter group of AAP said, "After Delhi election, rich influential people joined the AAP. The party never let any new face to emerge as leadership and power remained concentrated in the hands of a select few. As a result good people in the party got frustrated and left. A few like me questioned and faced expulsion.
"In days to come, when there'll be re-poll in Delhi, you would see many such voices of dissent. Tickets won't be given on merit but on the basis of a high price like in other political parties," claimed Singh, who once was in charge of volunteers - the backbone of the AAP. AVAM was formed by the volunteers and grassroots workers of the AAP, who either left the party or faced expulsion for their "alleged anti-party activities or statements".
Ashok Agarwal, national executive member of AAP, had quit expressing his unhappiness over the ticket distribution process. He had alleged that the tickets for the Lok Sabha Elections 2014 were distributed to the elite class candidates, while the common class was ignored.
Recently, two of the most prominent faces of the AAP in Maharashtra - state convener Anjali Damania and state secretary Preeti Sharma Menon resigned from their posts citing "the need to give attention to our personal lives." Both, however, said they would continue to support the party. "Despite giving Damania the responsibility of Mission Vistaar and appointing Menon as spokesperson, the party couldn't prevent both from resigning from the party posts. Here also the same frustration has worked that compelled Garg or Binny to openly question the party's top brass," added Singh.
In August, the party also faced strong criticism from senior lawyer and AAP's patron Shanti Bhushan saying Arvind Kejriwal lacked organisational ability and didn't have the kind of competence that could spread the message of the party all over India.
"Let the Delhi election's date be announced, you get to see many AAP MLAs and senior leaders openly taking the party head on," Binny added.
Subscribe to Moneycontrol Pro at ₹499 for the first year. Use code PRO499. Limited period offer. *T&C apply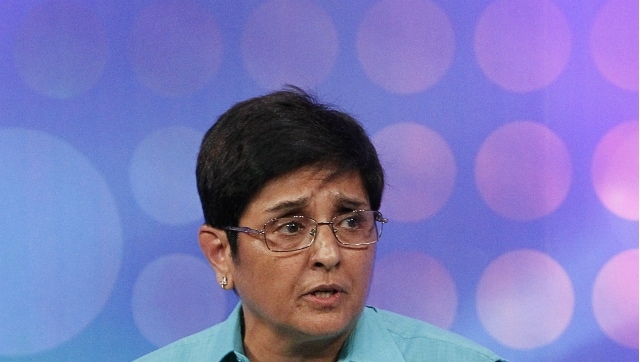 India
Bedi, who has been at loggerheads with the elected government and particularly with Chief Minister V Narayanasamy, was removed from office late on Tuesday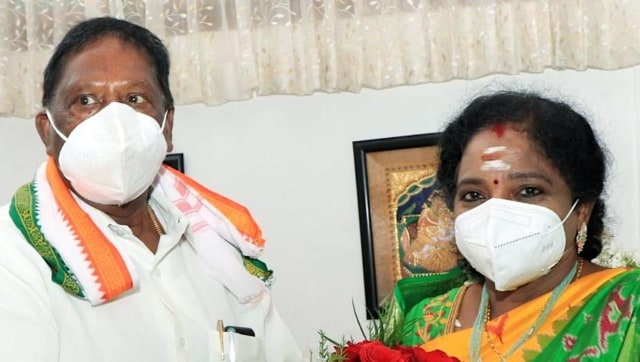 Politics
Following the recent resignations of Congress MLAs, the strength of both the ruling and Opposition camps stand at 14 in the 33-member House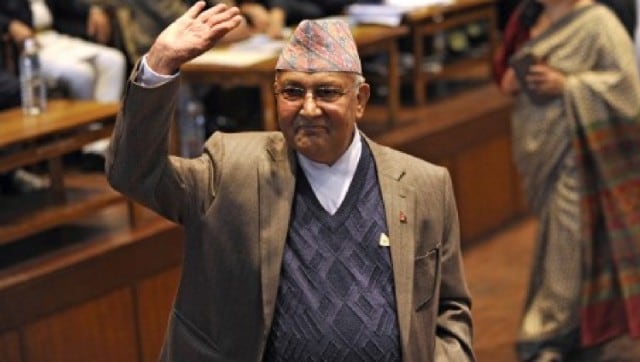 World
The decision comes amidst a power tussle between Oli and his rivals in the ruling communist party, who along with main Opposition Nepali Congress, had challenged the dissolution in court