Another BJP worker hacked in Kannur district of Kerala
In another case of political hostility, a BJP worker was hacked and hospitalised in Kannur district of Kerala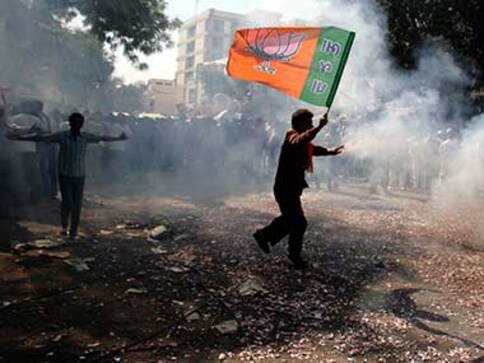 In another case of political hostility, a BJP worker was hacked and hospitalised in Kannur district of Kerala on Thursday, reported NDTV.
Meanwhile, an RSS worker Sugesh, was critically injured after being attacked by a mob of 30 people on Thursday. Sugesh was attacked while he was inside an under construction house in Muzhakkunnu, in Kannur, Kerala.
These incidents comes two days after a BJP worker was killed in a bomb explosion when a country bomb which he was allegedly making exploded at his residence.
The spate of bomb attacks in Kerala's northern district of Kannur, and political killings, which have claimed more than 200 lives in the past two decades, are indicative of political strife that political parties are not ready to put an end to, says TK Devasia in a Firstpost article.
Prime Minister Narendra Modi in an initiative towards reform had urged Chief Minister Pinarayi Vijayan to take steps to bring peace to the district in his first meeting with him after assuming office on 25 May, 2016.
Modi had raised the political violence in Kannur district as a major issue during his campaign for the Assembly election on 16 May. Along with Modi, other senior leaders of the party had taken up the matter with President Pranab Mukherjee.
Pinarayi then, had extended his cooperation to rid Kannur of political violence, but only on the condition that  prime minister direct his party workers to drop arms.
However, recent incidents show that the BJP and Rashtriya Swayamsevak Sangh (RSS) cadres have not paid any heed to their leader's message, argues Devasia.
Kannur CPM District Secretary EP Jayarajan viewed the incident of the BJP worker's death caused by the bomb explosion  as proof that BJP was making bombs with the intention of causing violence and unrest in the district.
In what was perceived as a retaliation by CPM, a  local committee office of the CPM at Kodiyeri, 20 kilometres away from Kottayampoyil, came under a bomb attack six hours later. Party Area Secretary MC Pavithran blamed the BJP-RSS combine for the attack.
He claimed that five BJP-RSS men, who came on bikes, had hurled a number of bombs at the party office at 3 am on Saturday.
The CPM workers then allegedly avenged the attack by hurling a bomb on the local BJP office at Kalithazhaey an hour later.
The post-poll clashes in Kannur also saw murder of a CPM worker and retaliatory action by the CPM at Payyanur within two hours later last month. While the chief minister justified the murder of the BJP worker by saying that it was a 'revenge' killing, his party secretary Kodiyeri Balakrishnan gave an open call to party workers not to spare those who kill his party men.
India
Winning lottery tickets are to be submitted at the Kerala Lottery Office by the ticket holders. Along with the lottery ticket, a valid proof of identity also needs to be submitted at the office for verification.
India
When the winners visit the lottery office to claim the prize amount, they must carry a valid identification card along with passport-sized photographs for verifying themselves to claim the prize money.
India
KS Sudarshan, the fifth Sarsanghchalak of Rashtriya Swayamsevak Sangh, could foresee the future challenges and flag them much in advance